(Last Updated On: May 27, 2022)
If you're reading this, then you're probably someone who is passionate about your business and wants it to grow as much as possible. That being said, you probably don't know how to grow your business. There are so many different factors that can affect the rate of growth of a business.
This article will discuss the importance of marketing, the methods that work the best, and how you can implement those strategies in your business to grow more effectively. This might make you think that marketing is something only big business brands can afford. But, marketing is something that can be implemented in virtually any type of business. It is just not necessarily affordable for every business.
The truth is that there are many affordable marketing strategies that can grow your business in a very short period of time. So, let's take a look at how you can implement these strategies in your business and grow more rapidly.
What Is Marketing?
The goal of marketing is to generate awareness and interest in your product. Marketing can be described as the process of communicating with customers about your business, and it's one of the most powerful ways to grow a business.
The Importance of Marketing
Marketing is important for your business. It doesn't matter if you have a big business or a small business, marketing will help you grow and reach the most people possible. There are many different strategies that can be used to market a business effectively. As mentioned before, it's not always affordable for every business to implement these strategies, but there are also plenty of options that won't break the bank.
The main purpose of marketing is to get more people aware of your company. This article will discuss how you can do this in various ways and give you some advice on how to choose which type of marketing strategy would be best for your company's size and budget.

Implementing Effective Marketing Strategies
There are many different strategies you can use to grow your business. The first and most obvious strategy is marketing through the internet. With these methods, you're able to reach a wide variety of people without having to spend a fortune on advertising.
This can be done through Facebook, Google Ads, Twitter, or any other social media platform. Though this method is one of the more inexpensive options for marketing, it will still cost money. However, there are also some very affordable methods that can be used to successfully market and grow your business that doesn't require any upfront costs and only need time investment.
These include networking with potential customers, hosting events in public places, joining organizations related to what your business does, using email marketing lists from previous clients or through a paid service like MailChimp or Constant Contact (both services have free plans!), submitting articles about your company on sites like LinkedIn and Medium or even just publishing an article about your company on your blog or website for free!
Content Marketing
Content marketing is a type of marketing strategy that promotes your business on content platforms like blogs, social media, and other websites. The goal of this type of marketing is to produce high-quality content with the intent of attracting and engaging an audience that you can later convert into customers. The great thing about content marketing is that it doesn't have to be expensive for your business. It can be as simple as publishing a blog post or writing a status update on Facebook. You can also create videos for YouTube or podcasts for iTunes- all low-cost options with the potential to grow your business.
Since content marketing is on the rise, you might have noticed there are more options than ever before. If you have never done any type of content marketing before, just start with one small project. For example, if you want to create a video, record yourself talking about something relevant to your industry and share it on Youtube. This will help you understand what works best without having to invest too much time and energy upfront.
PR and Blogging
This is a great marketing strategy because it is not too expensive. There are so many different blogs that you can write for, and this will help you to get your name out there. Blogging also helps to build trust with your customers or readers. You would want to blog about the things that your company specializes in. The more content you have on your website, the better chance people have of finding what they're looking for when they visit your site.
The other thing you can do is do local press releases. Local newspapers are more likely to pick up these types of announcements than national newspapers. You would want to contact local bloggers as well, such as food bloggers who might be interested in writing about the new restaurant opening near them or parenting bloggers who might be interested in reviews of baby products from a business like yours, for example.
This type of marketing costs little money upfront but can really help grow your business quickly because it reaches people who aren't just searching online for what you offer – it goes farther and reaches those who don't necessarily even know about your company yet!

Networking and Event Marketing
Networking is a form of marketing that is often overlooked as it's not always seen as something that will grow your business. However, networking is an excellent way to build up your brand and find new leads for your business. Networking allows you to get in contact with other people involved in the same industry who might be interested in partnering up or working together with you on projects. It also gives you access to a lot of potential customers who might not know about your products or services yet just by being at the right event.
Network marketing can be one of the most effective ways to grow your business quickly because it requires minimal investment on your end and minimal time commitment. If you are looking for a quick way to grow your company, this is a great strategy to consider implementing.
Conclusion
Working with a marketing agency can be a more worthwhile investment than you might have expected. A skilled professional can take your brand to the next level and help you reach your business goals. A good marketing strategy is essential for any business, large or small.
Marketing is an essential part of every business model. Without a marketing plan to guide you, it's easy to lose motivation and neglect potential opportunities for your business. Professional marketing services can help you stay on track and drive future growth for your company.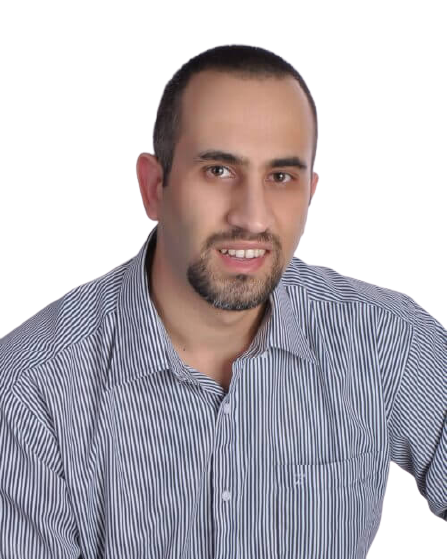 I am the the Founder of SuccessGrid and I am so grateful you're here to be part of this awesome community. I love connecting with people who have a passion for Entrepreneurship, Self Development & Achieving Success. I started this website with the intention of educating and inspiring people to always strive to Raise the Standards to Achieve Greatness.