(Last Updated On: January 26, 2022)
With the "Great Resignation" taking place as we speak, many professionals are seeking to take control of their careers as opposed to having corporations dictate just how far they can go. Luckily, there are now more opportunities than ever to make a decent living by freelancing. People will finally be able to take advantage of their strengths and see just how far those can take them instead of having to bend to their boss' will. With all of these opportunities available it can leave those looking to start their journey into freelancing and financial independence with a lot of questions like "where do I even start?" and "What on earth am I going to do to make money?"
A popular choice for many looking to recreate their career, blogging has become a more viable choice than the traditional workforce. It's convenient, it allows for flexibility in where you choose to work, as well as flexibility in scheduling which is particularly helpful if you're a parent. But, that begs the question, what exactly is blogging, and what all does it really entail?
What Is Blogging?
Blogging initially began as a way for people to share ideas online in much the same way they might via social media posts or online diaries. Over the last few years, however, blogging has become a vital component for businesses and influencers alike. Many have taken this more personalized yet public way of sharing parts of their lives and opinions and essentially monetizing those posts with affiliate links and sponsorships. The more visitors the blog gets the more likely people are going to purchase something using a link included in the blog post. Every time this happens the creator of the blog receives a percentage of that sale. One can see the huge potential for making money with such a set-up.
The Dream vs. the Reality
Just a few cursory searches online and you will see countless claims that blogging has turned another struggling professional into an overnight millionaire. There are thousands of courses for sale on how to make five digits in your first month of blogging or how to be a millionaire in less than a year. But take extreme caution with such claims because all they generally amount to is the proverbial "snake oil." In other words, these are individuals that are trying to make a fast buck off of people eager to become financially independent and who do know quite what they are getting into yet.
The reality is that blogging does have the potential to make you a living (perhaps even more) but this is not something that is going to happen overnight or even all that quickly. It takes a lot of hard work and quite of bit of time where you may not see a lot of return on the time spent.
However, if that time is spent consistently and you work to hone your skills and make connections, you can over time establish a trusted blog that attracts a loyal following. Once you have built that rapport with a loyal following then you will start to see results from all that hard work. Though it may get frustrating at times, once you start seeing the pay-off from all of your hard work, you will realize that the sky is the limit when it comes to all the different things you can do, not to mention the fact that this also means that it is up to you essentially on how much you want to make.
How to start blogging as a career
We've all heard the overnight success stories of the random person that decided to start a blog on a whim and BAM overnight they've got a huge following and offers and opportunities just flooding in. Maybe that happens occasionally, but like all things in life the best (and most secure) things are generally the ones worked for.
Getting started blogging does not necessarily start with you creating your first webpage and putting your thoughts down in a post rather it starts with research. Study what successful blogs are doing. Study how they started- you might notice their beginnings were rather clunky so take heart! Pay attention to how they have integrated their affiliate links and/or sponsorships and what seems to work for them and pay attention to what doesn't work. While researching pay attention to what catches your eye while you are looking, chances are the same things will jump out at your potential blog visitors.
Next, you want to hone in on what kind of niche you want your blog to portray. Do you want to discuss primarily finance or web development? Are you a budding lifestyle guru? Are you an expert in something people want to learn like sewing, cooking, or auto mechanics? History has shown that the blogs that do the best in terms of not only longevity but also financial gains are the ones that focus on a certain subject. While it is tempting to start a webpage and throw the whole kitchen sink on there to see what sticks, that technique has been mostly proven to confuse and disorient potential views.
Honestly, if one stops to think about it, it makes sense- in a world where everything is going so fast and we are expecting to do several things at once and quickly, it's relaxing to just be able to stop and focus on one thing. Give your potential blog visitors this respite by narrowing in on a niche and sticking with it. Picking a niche will also make your life easier as a blogger. Instead of struggling to juggle multiple topics and themes, you can create a more streamlined work process and provide better content by focusing on a smaller concept.
Once you have a niche picked out and some content ideas ready to go, you will want to start creating your blog space. This means getting yourself a website and there are definitely a lot of options out there but the key is being honest with your own ability and how much you want to take on. If you are technologically savvy and can be built one from scratch then this will be a great opportunity for your skills to shine.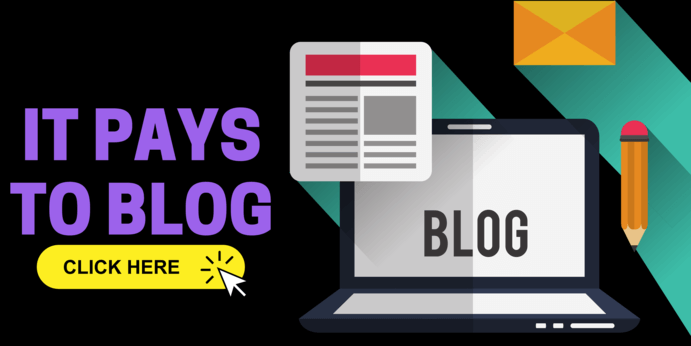 However, don't despair if you are not as tech-savvy. There are plenty of options to sign up for a website. There are several affordable options out there that have the basic website template set up already and will guide you on how to present your content for the best results. The prices vary drastically for this but ultimately it is up to you to decide which web host will be the best fit for your needs. You also have the option of setting up a website for free by using websites like WordPress.
Before you officially launch your blog, it will help immensely to have a backlog of ideas or already written pieces ready to go. Blogs update much more frequently than traditional websites and it can get overwhelming very quickly if you are constantly trying to think up ideas on the spot, not to mention that this can lead to burning out quickly and you are sunk before you even begin. Having a cache of ideas and prepared pieces will help alleviate this stress and allow you to make adjustments as needed. If you find that something is not working, then you have a backup just in case.
You will also want to come up with a schedule for how often you want to post. As stated before, blogs update more frequently than websites, and blog visitors expect regularly updated content. Even loyal followers will quickly quit following a blog if it rarely updates at the same time you want to avoid overwhelming your visitors as well. It can be tempting, especially in the beginning to churn out content every day or several times a week, but not only is this a rigorous schedule that is hard for anyone to maintain but you risk burning out your visitors as well. Many of the most successful blogs only put out fresh content 2-3 times a week, which by itself will keep you busy enough and engage loyal and potential new visitors.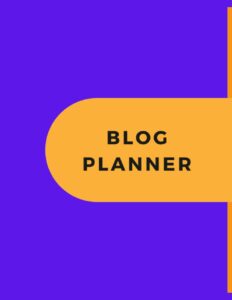 Making Connections
With so much content being pushed out into the world at such a fast rate and can be easy to feel like you need to compete with all of the other bloggers out there. But the truth is there is space for everyone and very often you will be more successful if you forge friendships and business relationships with people that are doing the same things as you. There are many benefits to making these connections with other bloggers.
First of all, blogging is a relatively new career field, there are not a whole lot of people out there that are going to understand exactly the struggles you are facing while trying to get a blog up and running. Having someone to talk to that understands what you are going through can be extremely helpful, whether it is getting practical advice or venting frustrations with the blog both are key to maintaining a positive mentality towards the job away as well as maintaining good mental health. Another benefit to making connections with other bloggers is the opportunity to collaborate. By collaborating with guest posts or shout-outs to one another's blog both bloggers involved stand to gain new followers and expand their audiences.
Professional Freedom
There are a lot of reasons to pursue a career in blogging. For one thing, there is the potential to make quite a bit of money, no more worrying about wage caps or raising percentages when you are working for yourself. In terms of money, a blogger's potential is really only limited to their willingness to adapt and work hard. Secondly, there is a huge upside financially and mentally to not having to commute to work. With blogging, you can work at home, in a park, wherever you can get a Wi-fi signal basically. This will save wear and tear on your vehicle if you have one. You will also save the money you would have typically spent on gas or bus/taxi/train fare. Next, there is no need to dress up for work or worry about getting a suit drycleaned. Blogging can happen while you are in your sweats if you are so inclined.
Blogging also opens up a lot of flexibility in your scheduling. Gone is the traditional nine to five, you can do this job any time of the day or night. The key is determining what part of the day you are most productive. Whether you are an early bird or a night owl, you have the luxury of being able to determine your own hours and what works best for you and your family.
Lastly, blogging as a career lets you escape from being under someone else's thumb. The only person you are competing against is yourself. No boss is dictating when you can eat or go to the bathroom when you get to spend time with your children and other loved ones or what days you can have off. There is no more working while sick or hoping you have enough sick days squirreled away to cover you if there is an emergency at home. You call the shots. You determine your future.
Conclusion: Consistency and Hard Work Are Key
A lot of blogging is a matter of trial and error, and while some of those errors will no doubt be frustrating it is important that you keep trying and keep supplying quality content for your followers. At first, there may only be a few followers, but if you stay persistent those followers will grow and your efforts will be rewarded. Though the path for this particular career is by no means easy, the freedom to determine your own hours, pay, and work is well worth any of the struggle you might endure.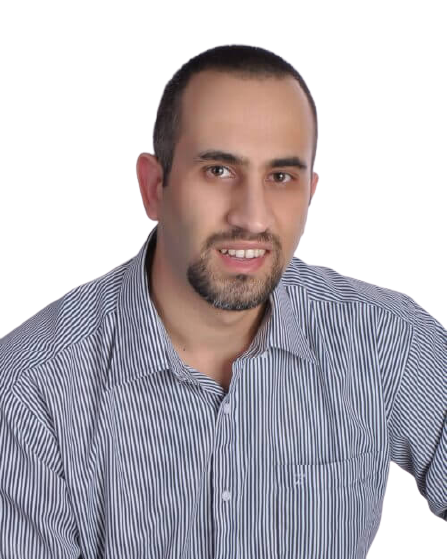 I am the the Founder of SuccessGrid and I am so grateful you're here to be part of this awesome community. I love connecting with people who have a passion for Entrepreneurship, Self Development & Achieving Success. I started this website with the intention of educating and inspiring people to always strive to Raise the Standards to Achieve Greatness.