(Last Updated On: October 28, 2022)
I reached out to 14 experts and asked them what they believe are the most effective personal branding tips for online entrepreneurs.
I was thoroughly impressed by the excellent answers that were provided.
Thank you all for your excellent input, you guys are amazing!
What are your best personal branding tips for entrepreneurs? Let's find out!
Personal Branding Tips For Entrepreneurs
John Livesay
The most important thing for an entrepreneur to remember when they are branding is to create something that's memorable and unique.
In my case, Inc. magazine called me The Pitch Whisperer and I had it registered and trademarked. Now when I get hired as a sales keynote speaker part of my introduction is we have "The Pitch Whisperer here today"
When I'm being interviewed they also introduced me that way and if people type that into a Google search all of my contacts show up.
– John Livesay, Sales Keynote Speaker AKA The Pitch Whisperer
Destini Copp
Here are my top five branding tips for entrepreneurs:
Tip 1: Create quality content.
If you want people to take you seriously as an industry expert, you need to start creating quality content. This could include blog posts, articles, videos, or anything else that would be of value to your target audience.
Tip 2: Be active on social media.
Social media is a great way to connect with your target audience and build your personal brand. Make sure you're active on the platforms your target audience uses, and post quality content regularly.
Tip 3: Network with other influencers.
Another great way to build your personal brand is to network with other influencers in your industry. This can help you get exposure to a larger audience and establish yourself as a thought leader.
Tip 4: Attend industry events.
Industry events are a great way to meet other professionals in your field and build your personal brand. Attend events that are relevant to your industry, and make sure you're networking and making connections.
Tip 5: Tell your story.
People are drawn to stories, so make sure you're sharing yours. Talk about your journey and how you got to where you are today. This will help people connect with you on a personal level.
– Destini Copp, helps business owners increase their revenue with digital products and automated sales funnels
Susan Fennema
My biggest tip is to repurpose your content in as many places as possible. So, for example, if you are a guest on a podcast, get a transcript of it on your blog, share snippets on LinkedIn and other social media, and post it on YouTube.
– Susan Fennema, Chaos Eradicating Officer (CEO) at Beyond the Chaos
Pete Mohr
When looking at your personal brand, be a sleuth! Search Google in "incognito" and see what you can find on yourself.
Do you come up first?
Are others able to find you easily in all formats (images, audio, video, written)?
If not, you have some work to do!
If you aren't easily accessible, how do you expect anyone to find you?
– Pete Mohr, Business Coach at Simplifying Entrepreneurship
John Horn
For me, branding is about finding ways to distribute helpful content online. I seek out podcast interviews, write in-depth articles on my company's blog and partner blogs, and engage in relevant communities on LinkedIn and Twitter.
The content I share comes directly from my expertise, which is in running a business, the marketing world, and specific channels such as Google Ads.
Identify what you're good at, find places where people who could benefit from your expertise spend their time, and share helpful content with those people (for free).
– John Horn, Managing Partner StubGroup
Rick Heyland
My principles for Brand growth are:
Have a clear purpose. People want to know there is meaning behind your product/service, in particular, Millennials.  Have a clear purpose and meaning to what you do so that your employees and customers can be inspired.  Eg. Apple (in the early days). Get a laptop in every home…that is anti-IBM.

Understand your customers needs/pain points and challenges. Good brands understand their customers and their needs.  Their Ads speak to those needs.

Build Trust. Be honest and transparent to your employees and customers.  In your sales pitch, in your advertising, and in your employee town halls.

Your sales process needs to connect with the above 3 points: In your social media, in your paid advertising, at conferences, and on your cold calls….tell stories and examples that illustrate points number 1, 2, and 3.
As you do this, your ideal customers will build trust with your brand and want to buy, refer, and referral.
– Rick Heyland, Sales Growth expert
Michael D. Levitt
Here's what is working for me:
Figure out who you like working with, and whom you do not!  If there is a sector or industry that you like working with, narrow your marketing/branding approach to address the challenges that the industry is facing.

Show up consistently. People won't know you if they can't see you. Write articles for industry magazines or blogs so people find you. Write posts and comment on other people's social media posts on the topics/industries that you serve.

Get plenty of sleep. Don't shortcut your sleep because you want to build your brand. If you're not fully rested, your cognitive abilities are impacted, which means you won't have clarity in the work you do.
– Michael D. Levitt, Chief Burnout Officer at Breakfast Leadership Network
Fei Wu
Establishing, growing, and creating a business with a personal brand are very difficult things. A personal brand isn't a flag in the ground. It requires constant nurturing and pivoting as the PERSON grows. That's ok. I think mass media has painted the idea that a personal brand is all about finding a perfect niche and sticking to it. I'm not sure if that's the case for most people. So be open-minded, be patient. It really tests your patience if your goal is to build a business with a personal brand.
– Fei Wu, Creator, Feisworld Media
Ian Moyse
Ian Moyse, Industry Sales Leader and recognized Cloud Computing Social Influencer Commented:
Everyone has a personal brand, whether you chose to or not.
This is how others perceive you from whatever information they have access to.
Often in today's world, this is affected by your social media profiles. If you do not control these and how they represent you, then they shall control you!
Make sure you review them as to what others can see. Search your name in Google from another PC.
Look at your profiles from other profiles and see what they can see of you. Make sure you come across and they can only see what you expect or want them to, lock down privacy and profiles as you deem necessary.
Next, nurture your profiles regularly; it's like buying a plant and not watering it. Check you have everything about you, awards, blogs you've written, achievements, etc present and well presented.
Too often people neglect to use what they can to shine their best light. Check you are using your best picture by testing it at photofeeler for how it represents you in the eyes of others.
Think about having your own domain name that routes the audience to your social site.
Put effort into the details of your profile; make use of all of the features the social platform provides; for example on LinkedIn have a banner as well as a good profile picture and a video on the profile picture.
Add cross-links to your other social profiles. Put detail into your profile, get recommendations, cultivate your profile to show you care, and give value to any viewer.
– Ian Moyse, Industry Sales Leader and recognized Cloud Computing Social Influencer
Diane Helbig
All professionals and business owners should remember that how they show up is a direct reflection of the company they represent.
Our personal brand is just as important as the company brand; sometimes more important. One of the best ways to promote your personal brand is to be a guest on podcasts.
As a guest, you have the opportunity to share your expertise with a different audience. You can also use the media in your marketing efforts.
Once you start guesting you will find additional opportunities to share. Moreover, it tells your audience that you are good at your craft and are a credible source.
– Diane Helbig, Chief Improvement Catalyzer at Helbig Enterprises
Matthew Turner
When it comes to building your personal brand, the one aspect you truly own is Your Story.
The ability to both understand and learn how to share your story in an effective, immersive, and attention-grabbing way is like gaining access to a superpower.
Everyone else in your industry can copy what you do and how you do it, but they'll never come close to replicating your story.
It's yours to own… the question is, are you taking advantage of this or allowing it to slip through your fingers?
– Matthew Turner, Founder of Turndog and author of Beyond The Pale: a Fable about Escaping the Hustle and Finding Yourself
Mitch Gray
My branding tips for entrepreneurs would be:
Be authentic to your passion, ideas, and identity.

Ensure that your branding aligns with the mission of your life. It's difficult to create a brand that runs opposite to your internal belief system.

Don't overthink it. Go with your gut feeling on branding. If you think it makes sense, do that.

Take action. Far too many overthink their branding strategy. Take action and adjust as you learn, grow, and evolve.

Make it fun! There are many aspects of building a business that are challenging and difficult. Branding and developing a brand should be fun, creative, and enjoyable!
– Mitch Gray, Founder of Mitch Gray Media
Naresh Vissa
Have a business website.

Do online media interviews (podcasts, blogs, etc.) to help your SEO
– Naresh Vissa, Founder & CEO of Krish Media & Marketing
Paige Arnof-Fenn
I believe personal branding is very important because if you do not brand yourself then others will brand you instead.
Having a brand is what helps you stand out from all the noise and competition. The single most important ingredient to creating a great brand is authenticity.
It has to be and feel real for it to work I think. Don't let social media drive you crazy, you do not need to be everywhere, it does not matter which platform you choose just pick one or 2 that are authentic to you.
It should look and sound like you and the brand you have built.
Whether yours is polished or more informal, chatty or academic, humorous or snarky, it is a way for your personality to come through so that the ones who would be a great fit for you feel and keep a connection and you give them a reason to remember you so that they think of you first when they need your help.
If your brand is not memorable you do not stand out. Here are a few tips on how to build a strong brand:
What makes you unique or special? Is it your voice? Height? Eye color? Athletic ability? Fluency in foreign languages? An invention or patent? Whatever it is, use it to your advantage.
Can you imagine Barbara Streisand with a different nose, Jay Leno with a new chin, or Cindy Crawford without her mole?
Everyone remembers the original, but the copycats start blending together after a while, so differentiate yourself to stand out from the pack.
Be remarkable and extraordinary to grab attention and get noticed. Good is not good enough–where are you great? When you exploit what makes you unique, people will remember your authentic brand.
How do you want people to think, feel, act or react after interacting with you vs. your competition? What are four words that come to mind when people describe you? Is that how you want to be described?
As George Washington Carver once said, "When you can do the common things of life in an uncommon way, you will command the attention of the world."
Turns out that telling the truth about what you are and are not, what you can and can't do is very refreshing. Who would have thought that in 2020, brutal honesty would be the killer application?
Because there are so many candidates out there, recruiters and hoping managers tend to choose the people they trust most.
Let your brand be known for speaking the truth, and you become the trusted advocate and go-to source.
People don't always want to hear the truth, but they'll respect you for telling it, and when they're ready to listen, they'll remember you for it.
Brands aren't created in a vacuum. They require lots of attention, care, and feeding. The process of creating a brand for yourself isn't unlike what you'd do for a company–developing a mission, vision, unique positioning, and so on.
You must define your brand, communicate it and review it periodically so your brand stays current. Look at Madonna, circa 1985 (leather outfits, bleached hair, wild child), and today (yoga, family, spiritual).
The branding basics still apply when the brand is you–having a core message, a brand promise, visual and verbal identification and fully integrating all components.
You'll need brand positioning, brand architecture, and a brand strategy to develop a promise that resonates clearly with your customers.
Develop a cohesive message, and make sure it ties to your blog, website, resume, and LinkedIn profile too. The repetition reinforces your key points so people will remember them.
It takes time to build great brands–no one wins Olympic gold medals, Grammy awards, Oscars, or anything of importance overnight.
These things require an investment of your time and energy. Every experience with you is an opportunity to build trust in your brand.
If you remember nothing else, remember this suggestion–it makes up for any shortfalls above. Everyone loves to work with people who are passionate about what they do; it makes life much more fun and interesting.
So build your brand around what you enjoy and remember the words of John Ruskin: "When love and skill work together, expect a masterpiece."
Paige Arnof-Fenn, Founder & CEO of Global Marketing and Digital Branding firm Mavens & Moguls
My Best Personal Branding Tips When Starting Out Online
When designing your website, don't strive for perfection, it took me some time to get there, rather let the branding evolve over time.

Be Yourself, and don't try to be someone else by faking who you really are.

Be consistent to and gather momentum, it is vitally important to establish a clear message and identity.
I hope you learned some great insights and gained some useful personal branding tips that you can start applying immediately.
I appreciate your awesome contribution if you are one of the experts listed above!
I hope you enjoyed reading this post as much as I enjoyed creating it.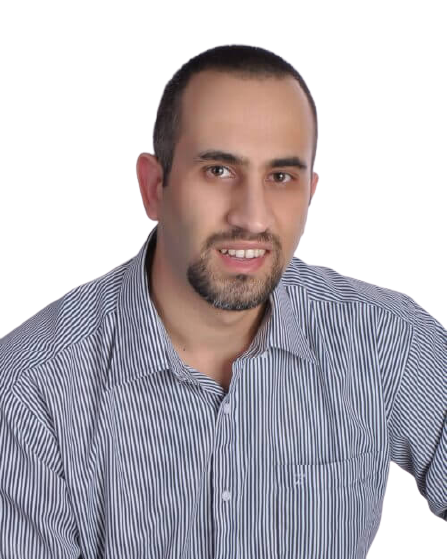 I am the the Founder of SuccessGrid and I am so grateful you're here to be part of this awesome community. I love connecting with people who have a passion for Entrepreneurship, Self Development & Achieving Success. I started this website with the intention of educating and inspiring people to always strive to Raise the Standards to Achieve Greatness.