(Last Updated On: July 22, 2022)
Traveling offers a myriad of benefits. It broadens your horizons, exposes you to new ideas, and allows you to enjoy fruitful experiences. Unfortunately, traveling can get extremely expensive.
Moreover, if you have a traditional office job, repeatedly taking unpaid leaves to accommodate your trips can impact your finances in the long term.
If you wish to travel but can't afford to quit your job, why not pursue work opportunities that can help you earn money while you explore the world?
There's a vast array of career options available that suit different skill sets, work experiences, and educational backgrounds.
How to Earn While Traveling the World
Here's an important disclaimer: there is no quick and easy way to make money while traveling. People who have made careers out of it have put in long years of hard work.
Many travel-related jobs require a lot of time, unyielding passion, talent, and specialized training.
However, it's vital to remember that working overseas can lead to many wonderful opportunities as well, including expanding your career, learning new languages, and enhancing your cross-cultural competence.
If you are truly willing to make sacrifices to reap these rewards, here's what you need to know to get started.
Are you an expat, a digital nomad, or a backpacker?
Not every travel job is made equal. Your options will largely depend on whether you are traveling as a digital nomad, an expat, or a backpacker.
1. Digital Nomads
A digital nomad is someone who works primarily from a computer. Hence, they are not restricted to a specific location and can earn a living as long as they have electricity and access to the internet.
This group includes content creators such as writers, vloggers, web designers, and graphic artists.
Digital nomads have the freedom to travel wherever they choose and can accomplish their work in cafés, hotels, or coworking spaces.
2. Expatriates
Expats are residents of a particular country who choose to live or work in another.
They are only associated with travel in the sense that they do not reside in their home country, so they may not be entirely nomadic.
For instance, some expats live in countries for as long as months or years at a time, usually on a remote work visa.
Expat entrepreneurs can also operate businesses in certain countries as long as they meet all legal requirements.
3. Backpackers
As the name indicates, backpackers are people who travel with only a backpack stuffed with essentials.
They can be college students taking gap years or yuppies fulfilling travel goals.
Should they choose to work, backpackers often take on jobs in arts, entertainment, or the blue-collar industry.
Since they move around a lot and have limited resources, some backpackers accept payment in kind instead of cash. Others even work in exchange only for accommodation.
Travel-friendly Job Opportunities
1. TRAVEL WRITER
If you have a knack for writing, try venturing into travel literature. This encompasses guide books, memoirs, accommodation reviews, and other types of travel writing.
Moreover, you have the option to accept freelance work or apply to a travel magazine or website.
The competition is fierce, and the compensation is not always reliable. Don't expect to make a lot of money in your first year, as this career takes time to build.
It's best to have another source of income until you're making enough to write full-time.
2. TRAVEL BLOGGER
In contrast to travel writing where your content will be published by others, travel blogging requires you to create and manage your own website or platform.
Blogging also provides you with more flexibility since you won't be assigned topics. You can write about anything you want, from local cuisines to religious festivals.
To generate revenue, you can take on influencer projects, advertising, product sales, or affiliate marketing. However, you must first build an audience with a large enough following.
3. AIRLINE ATTENDANT
When you work in an airline, traveling will essentially be part of your job description.
Salaries for flight attendants vary depending on the location and the airline, and new hires usually don't get to select shifts or destinations.
Having said that, you can still enjoy excellent flights while being compensated generously.
The best perk is you and your family may receive significant discounts on airfare.
4. ENGLISH INSTRUCTOR
English teachers are in high demand all across the globe, and the pay can be competitive.
You can find teaching positions in literally every continent or you can choose to teach lessons online from your personal computer.
A college degree is required for most online jobs while a TEFL certification (Teaching English as a Foreign Language) is necessary for on-site jobs. The good news is these jobs often provide free accommodation.
5. TRAVEL PHOTOGRAPHER
Being a freelance travel photographer is exciting, but it also requires a lot of work.
You can mass-upload photos to microstock galleries or sell images directly to clients for use in publications, books, brand promotions, or digital platforms.
Running guided photography tours or offering online photography courses can also be a great way to earn money as a travel photographer.
Also, if you build a substantial following on social media, you can get hired by businesses or even local government agencies for paid influencer initiatives.
6. TECHNICAL WRITER OR EDITOR
It can be a terrific profession if you are proficient in syntax and grammar.
Technical writers produce everything from website content and application user manuals to comprehensive equipment guide books.
Before you hit the road, get a certification in technical writing. Salaries are especially high for native English speakers and experienced editors.
7. REMOTE EMPLOYEE
Since the global pandemic, working remotely or telecommuting has become more popular for professionals in different industries.
Depending on your existing occupation, you may not need to learn new skills.
Scan popular remote job sites or get in touch with an outsourcing company, so they can find suitable jobs for you.
Usually, remote jobs entail data collection, research, appointment scheduling, admin tasks, social media management, and customer service.
8. TOUR GUIDE
If you only want to explore your home country, consider working for a travel agency as a local guide, either in a particular location or for multi-destination tours.
Another option is to start your own tour business so you can design unique itineraries. However, this requires considerable capital.
Becoming a tour guide is an excellent way to make money in the travel industry while sharing your passion for traveling.
From hiking excursions to tours of historical sites, you can rediscover your country as you introduce it to foreign tourists.
9. ONLINE TRANSLATOR
You must know a second language to become a freelance translator. However, if that describes you, there are numerous companies out there that require translations for web pages, user manuals, publications, and other literary materials.
If you are just getting started, you may even interpret restaurant menus, assist in the operation of multilingual tours for visitors who speak your language, or translate web pages and blog entries.
The more proficient you are, the more income you will be able to make.
10. GRAPHIC DESIGN
Graphic or web design is one of the most common and popular occupations for digital nomads.
All you need is a computer, creative skills, and an understanding of specific software programs like Adobe InDesign, Adobe Illustrator, Design Wizard, or Mega Creator.
It also helps to know how to code, particularly HTML, MySQL, and JavaScript.
A diploma is fantastic, but you may also learn these skills on your own through free online tutorials and short courses.
The best part is, in this digital age, you won't run out of clients in need of websites.
11. DRIVER
Car or RV dealerships and rental companies occasionally pay people to drive vehicles to a different location.
Car rental agencies may find themselves with too many automobiles in one location and wish to relocate them to a destination where rentals are much higher in demand.
Also, dealerships may get requests for car models with specific features, which they can obtain from another dealer.
While the majority of these companies use full-time, professional drivers, they may also hire on a per-job basis.
The key to landing jobs is to have a vehicle that gets you wherever you need to be when you receive requests. You must have a valid driver's license and may be required to obtain a specialized license to operate an RV.
12. CRUISE LINE STAFF
Working on cruise ships allows you to travel the world and visit fascinating destinations. Plus, food, lodging, transportation, and insurance are all included.
Many jobs also allow ample vacation time for independent travel.
There's an assortment of career options available, such as tour manager, entertainer, engineer, housekeeper, cook, and many others.
13. SCUBA DIVING TRAINER
Scuba diving is a popular sport all around the world, from tropical beaches to coastal islands. Because many tourists want to try it, scuba diving trainers are sought-after and well-paid.
The certification process for becoming a diving master may take several weeks or months, but you can choose to do it in gorgeous places like Utila, Honduras, or Koh Tao, Thailand to turn your training course into a vacation.
Alternatively, with more training, you can become a scuba diving instructor, teaching students how to become PADI-certified divers.
14. TRAVEL AGENT
Vacations are sold by travel agents to average tourists who wish to dodge the hassle of planning a trip.
They frequently arrange transportation, hotel bookings, and activities, as well as provide first-hand information about the destinations.
After gaining expertise, you can either work for a major travel agency or build one yourself.
Travel agents are supposed to be knowledgeable about the attractions they are "selling," so you will need extensive travel experience.
What's great is agents are frequently given complimentary excursions on what are known as FAM (familiarization) trips to share their personal travel experiences with clients.
15. STREET PERFORMER
Do you have any special abilities? It can be anything from acrobatics, fortune-telling, singing, dancing, and playing instruments to painting, sketching, and henna art.
Your pastime can be turned into a job that fits into your trips.
However, this venture does not guarantee a reliable income and is only practical for backpackers who are always on the move.
Utilize your best talents to get money from tourists, which is popularly known as busking.
Create an act or prepare an instrument, choose a location with a lot of pedestrian traffic, and drop a hat. Take note that most places require permission for busking, so do your homework on the location first.
16. PEACE CORPS OR NGO WORKER
You can have the adventure of a lifetime while helping the less fortunate. Consider joining the Peace Corps or a non-governmental organization.
Just always keep in mind that volunteering is a full-time job.
While it enriches your life with unforgettable experiences, the pay is not particularly excellent. However, the fulfillment you will gain cannot be measured in money.
17. VLOGGER OR VIDEOGRAPHER
Another great job is getting paid to travel and make videos, and many generate a huge income doing this.
There are various options for this work as well, such as capturing and selling old footage, starting a YouTube channel, creating polished advertising videos for tourism boards and travel firms, or selling videos to stock websites.
This type of employment requires a thorough understanding of film, editing, and marketing. You also need to grow your network and build a steady clientele.
Of course, this is a career that can be achieved with minimal traveling, but stunning locations do make for aesthetically appealing video content.
Getting Paid While Traveling
There are plenty of ways you can earn money while achieving your travel goals.
Again, you must be prepared to put in a lot of work and sacrifice many conveniences you're used to. Still, being able to travel while generating an income is a fantastic way to live.
As long as you can sustain such a lifestyle and your expectations are sensible and realistic, there's no reason why you shouldn't take the leap.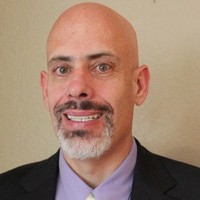 Randall Brody is the founder and CEO of Tax Samaritan and Peace Of Mind Tax Help. Randall has also been a serial entrepreneur, a former banker, an NTPI Fellow, and an IRS Enrolled Agent. When he isn't busy rescuing taxpayers from the IRS and state tax authorities, Randall enjoys skiing and spending time with his wife, children, and grandchildren.