(Last Updated On: July 22, 2022)
An investor visa makes an excellent option for aspiring immigrants who run short on the eligibility front yet want quick access to residency.
You do not require a lot to qualify for this immigration route, as money is the mainstay of the entire process. Moreover, it is perhaps the quickest way to fulfill your immigration goals.
But obtaining an investor visa entails a massive investment, and experience as an investor works in your favor.
Italy is one of the destinations for immigrants looking to leverage this route. The process is fast and easy and entails minimal paperwork.
You can check Bersani Law to understand the nitty-gritty of the process. Beyond the steps and formalities, you must dig deeper to ensure the security of your funds.
Here are the best Italian investor visa tips for smart investors.
Have realistic expectations
Whether you are a seasoned investor or a beginner, a strategic approach is a key to success in the domain.
You cannot spend your money without considering the ins and outs of the alternative. Things are pretty simple when you invest funds in stocks, precious metals, or real estate, as you have better control over your money.
You even have physical assets to secure your funds in the long run.
But investing in immigration gets tricky as the future is unpredictable.
So you must have realistic expectations before going ahead with the decision.
Dig deep to know more about the Italian culture, lifestyle, career and business opportunities, and long-term stay options.
Doing your homework makes you confident about investing a hefty sum in a foreign country.
Choose your investment route wisely
With the Italian investor visa, you have more choices than you imagine when it comes to investment in the country.
Although the immigration route is for high-net-worth individuals, the investment alternatives get it within the reach of those who cannot afford to spend millions on immigration.
In fact, you can get in by providing €250,000 to an innovative Italian startup. Other alternatives include funding €500,000 for a running company, donating €1 million to a welfare project, and buying government-issued bonds worth €2 million.
The minimum funding starts in thousands instead of millions, so you can choose wisely to get in without hassles.
Another great thing about the Italian investor visa is that it opens the road to family immigration without individual funding for each member.
You can apply for yourself and bring others only by proving that you can support them. You only have to provide proof of income to validate your financial capacity.
Know when to bring the funds
As an investor, you will be happy to know that the funding for the Italian investor visa need not come during the process.
You have to bring the money only after wrapping up the process, entering the country, and obtaining a residence permit.
However, you will have to furnish proof of funds with bank deposit statements to validate your financial capacity to invest.
The bank statements are an essential documentary requirement for getting the nulla osta or certificate of no impediment.
You can apply for the investor visa once you have the nulla osta.
Be ready with the funds before landing because you have to invest them within three months of securing your residence permit.
If you fail to provide them within the deadline, you may end up losing your residence permit. It is better to be ready with the money before landing in Italy with your investor visa.
Overall, the process ensures the security of your funds from start to end.
Be willing to invest for a decade
Another valuable piece of advice for smart investors applying for an investor visa is to be ready to invest for the long haul.
It is vital if you wish to stay in Italy for good and obtain citizenship status. A decade's stay makes you eligible for a second passport as you qualify for citizenship by naturalization.
But you will have to retain the initial investment throughout the period.
You will also need to follow up on immigration formalities such as residence permit renewals and status changes from temporary to permanent residence and citizenship by naturalization eventually.
The first time you come to Italy, you get a residence permit valid for two years. A subsequent renewal gets you a three-year permit.
After five years in the country, you become a permanent resident and later a citizen after ten years of stay here.
Seek expert guidance
The Italian investor visa is perhaps the easiest way to move to Italy if you do not qualify for citizenship via ancestral or marital connections.
Being investment-savvy sets you up for wise financial decisions, but it is not enough to make your journey smooth. You also require expert guidance to get through easily.
A seasoned professional can help you at all stages, from decoding the various investment alternatives to checking your bank statements and helping you with the consulate process.
Most importantly, they assist you with timely renewals of your residence permits until you reach the naturalization threshold.
At this stage, an expert can help you with the final step to obtaining a second passport for yourself and your family. Consider it the final fruit for holding your investment in Italy for a decade.
Any error or omission can cause problems and even keep you from claiming citizenship. Letting an expert oversee the process makes you stress-free about your investment decision.
Although the Italian investor visa process is simple, you must follow it wisely because it entails a hefty investment.
But savvy investors are in a good place to assess and compare the investment alternatives and choose the best one wisely.
You can go ahead without thinking twice because your funds stay with you until the completion of the process.
Moreover, the decision to invest for the long haul is worthwhile because you get one of the most powerful passports in return.
You even build a legacy for your family as your children can join you and the next generations get citizenship rights of the country.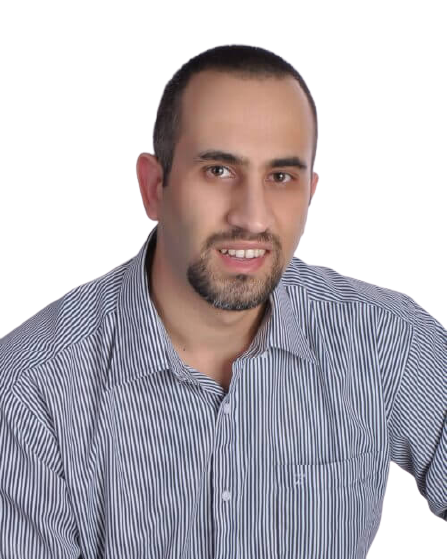 I am the the Founder of SuccessGrid and I am so grateful you're here to be part of this awesome community. I love connecting with people who have a passion for Entrepreneurship, Self Development & Achieving Success. I started this website with the intention of educating and inspiring people to always strive to Raise the Standards to Achieve Greatness.