(Last Updated On: October 19, 2022)
Business branding goes beyond showcasing your brand across retail locations, billboards, banners, websites, and social media channels.
While these are the essential elements of branding, organizations cannot expect them to suffice completely for propagating their brands.
Businesses may need to organize events as a part of their branding initiatives. Beyond facilitating visibility and reach, events strengthen the relationships with existing clients and bring the opportunity to attract new ones.
You can plan one to launch a product or break into a new market.
But organizing business events is a lot of work, from picking the right venue to creating a guest list and planning the nitty-gritty of the entire program.
Unfortunately, business owners and managers often overlook security, even though it is crucial.
An unexpected mishap or incident is the last thing you want to come across at a gathering of existing and potential customers and partners.
Let us explain why security should be on your business event planning checklist every time you host one.
Make attendees feel safe
Your guests expect to have a good time at a business event, whether it entails a product launch, serves as a collaboration affair, or caters to pure entertainment.
The last thing they want to encounter is a safety risk at the venue or in the parking lot. Making people feel safe while they attend the program is your responsibility as a business owner.
It makes a great impression on the attendees and strengthens your reputation in the long run. The effort is worthwhile, so entrepreneurs should be more than happy to invest in security.
The best way to do it is by implementing a proper security plan with professionals managing and monitoring strategic points such as the entry, exit, and parking lot.
Besides providing them security at the venue, it is also crucial to use a secure system to safeguard the information you collect from them.
For instance, if you are running a public healthcare event, you must ensure that the system works following HIPAA compliance to secure the crowd's health records.
They must not be displayed or shared with anyone other than those authorized to view the documents
You can let them cover these locations and find possible breaches in security to prevent unexpected threats.
Facilitate crowd control
Most business owners have a guest list with a limited number of attendees for a small show. However, the attendee list can be longer if you plan one on a larger scale.
Either way, you can never be sure about gatecrashers and unexpected attendees finding unauthorized access to the venue.
It happens all the time, specifically when you have a large-scale entertainment program for your guests. Crowd control can be a daunting challenge when the attendee numbers increase beyond your preparation.
The risk of a stampede abounds if the size of the venue is too small to accommodate everyone. Security guards can help you manage access and control the crowd on the grounds to ensure a successful program.
They keep uninvited people out and maintain discipline at the venue to prevent unpleasant incidents.
Fulfill venue-specific requirements
Security can be a concern when a venue is far-flung or in a high-crime area. There is always a chance of a break-in at such locations.
Likewise, having a celebrity guest is another risk factor for any gathering. You can rely on professional event security services to cover the venue-specific safety challenges and requirements.
Consider having armed guards if you require extra safety for celeb attendees and high-value displays. They dissuade criminals from breaking in and hurting people or pilfering valuables.
You need not worry about safety incidents if the venue is away from the city or the program lasts until late hours.
Help with emergency planning
You may have the best arrangements for your business event, but an emergency may still disrupt it.
Grave incidents such as fire and bomb scares can endanger the lives of the attendees at the venue.
Having event security experts looking after the venue safety covers you with emergency planning.
These professionals create a viable emergency action plan that defines the when, what, where, and how of a rescue strategy.
They also prepare your staff to deal with the worst situations. A typical contingency plan includes the evacuation routes and the locations of the assembly points.
It also defines the communication processes to connect with emergency service personnel. An emergency plan can be a lifesaver if things get out of control due to a mishap during a business event.
Moreover, knowing that you have experts to implement the plan gives you confidence and mental peace.
Enhance professional value
Business events are a part of the branding and they create an image for your organization. So it is vital to present them as professional occasions.
Having security guards at the location shows the effort of going the extra mile with attendee safety. Consider it a promotional trick to impress your guests and enhance the professional perception of your brand.
The attendees get a great impression of a well-planned and safe program when they see guards around the venue. While they feel safe throughout the program, they are likely to stick with your brand for the long haul.
In fact, the visitors may even spread the word about the professionalism they see at the event if you impress them enough.
Benefits beyond security
Having professional security guards at your venue offers benefits beyond physical safety and crowd control.
They can play a significant role in event management by showing directions, addressing queries, and helping your guests with navigational challenges on the grounds.
If you have kids around, they may lose their way, but the security staff ensures the safety of every person at the venue. Moreover, they reduce the workload of your in-house team by picking up these duties.
Your staff has to worry less about attending to the guests and can focus more on other aspects of managing the event. When your team handles the core function, the program becomes worth remembering.
Security should definitely be on your event checklist, and you must not leave it to chance.
The best option is to outsource professional services to handle the function, regardless of its size and scale.
Do not skimp on this part of event management because it plays a significant role in making the program successful.
Moreover, letting experts manage security gives you the freedom and peace of mind to take care of things that require your attention.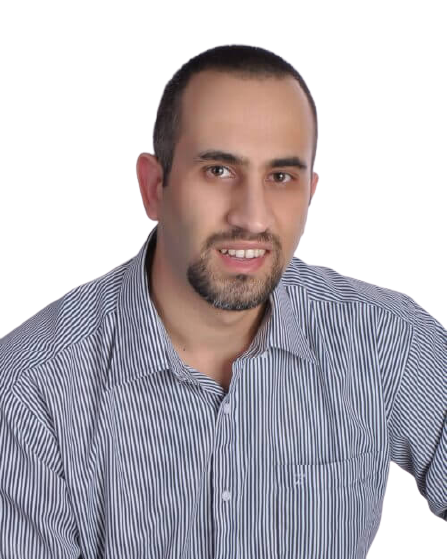 I am the the Founder of SuccessGrid and I am so grateful you're here to be part of this awesome community. I love connecting with people who have a passion for Entrepreneurship, Self Development & Achieving Success. I started this website with the intention of educating and inspiring people to always strive to Raise the Standards to Achieve Greatness.