(Last Updated On: August 3, 2022)
As an entrepreneur, there is a great joy to see the growth of your business.
With all your sacrifices to start your business, it's time to expand the territories.
However, most businesses are prone to fail during their first two years of operation, and some even less.
Most of these businesses fail because of simple mistakes that could be easily avoided.
For your business to be successful, there are a lot of factors you need to put in place and incorporate the best business strategies to ensure your growth.
This is the right article for you if you are planning to start a business or have already started one. 
Knowing the mistakes commonly made by other businesses will help you learn and invent ways to overcome them to avoid the closure of your own business.
A vital point to note is that failure comes with many losses, while successful business growth means more revenue.
This article will outline the mistakes you should avoid to ensure your business growth.
Lack of Proper Planning
Most people are often too excited to start their own business and become their own boss that they forget the importance of setting clear goals.
Suppose you are starting a business just because you got money; without a good plan, that will be a waste of time.
If you have a vision of having a great business and growing it, you must take enough time to plan.
Set realistic goals and have well-outlined objectives of what your business will be dealing with.
This will help reduce confusion among workers and your potential clients.
Without proper objectives, the hiring process will be messy as you don't know the qualities and work you need.
Having unprepared staff slows down productivity which leads to failure.
If you need your business to grow, ensure that all the staff working are also aware of the business plan and objective. This way, the business workflow will run smoothly.
Failure to Get Organized
When running a business, this is a serious affair in which you should have some order to ensure things flow well.
Most people lack the chronological arrangements of tasks and schedules, which end up crashing and wasting a lot of time trying to redeem themselves.
As a business owner who wishes to grow their business, it's important to be organized and have a list of all the tasks that should be done during the day.
Plan them well to avoid confusion and ensure that the priority tasks are attended to first.
Failure to Research the Market and Target
Most people make the blunder of starting a business with products they think are best but do not help to meet customer needs.
Failure to understand the market means fewer sales, which can easily lead to the closure of your business. To grow your business, you must take time and research your customers' needs.
Knowing the market gap and your customer's needs will help you establish and make products and services that meet them. 
To ensure you progress well, you must constantly consider your customer's feedback to know what needs to be changed to make the product more useful to them.
The market keeps shifting, and so do the needs of the customers.
This is why you need constant research to ensure you are on the right track in providing goods and services. Lastly, ensure the market of the product you are creating is not limited.
No matter how good the product might be, your business growth may take a long time if it's for a limited group.
Failure to Create a Marketing Plan
Growing a business means attracting more customers and increasing revenues. When starting a business, most people don't research well.
When marketing your products, it's vital to know the customer demographics to understand the needs of your customer and how well to advertise your products.
Ensuring you have the right marketing strategy and the right group of people; you are sure to reach more people and increase sales. 
Trying to Grow Too Fast
Most people are often over-ambitious as they want to start a business and grow by the next day. If your business grows this fast overnight, you should be cautious as its failure can also be that fast.
Most business growth takes time; you need to create trust with the customers, have proper marketing strategies in place and consider other necessary factors.
When you want to grow too fast, you end up overworking and extending too, which is not healthy, and, in the process, there is a high chance of missing the important details.
To grow your business, have a well-outlined plan and a realistic pace to ensure everything works well.
Failure to Meet Demand
When rushing to grow, most businesses end up not meeting the demand, frustrating their customers.
For an enterprise to grow, you need to create trust with the customers to ensure you build their loyalty which means more revenues.
When you have gaps in skills or resources and produce low-quality products that don't meet the customer's expectations, you will lose most of your customers.
As you grow your business, ensure you can meet the needs of your additional customers.
Failure to Foresee Challenges from Your Competition
As your firm grows, so does the competition, and to stay afloat, you need to stand out.
Most people forget the need to research their competition and know how to stay unique. Competition is good to ensure you keep your business growing.
However, you need to be prepared and well equipped to ensure you can deal with it.
Failure to file Proper Business Registration and Legal Structure
For a business to run smoothly, you need to follow the regulation put in place by the state. This includes the business license and registration procedures.
Most people ignore this and end up paying fines and closing their businesses. It's important to research the state requirements for starting a business and ensure you follow them.
Business growth is not complicated, and you need to be patient.
Avoiding the mistakes above and following the recommendations will help your business grow and stand out. Always consult with an expert and have a well-detailed plan.
It's also important to ensure you hire the right staff with the necessary skills to increase productivity.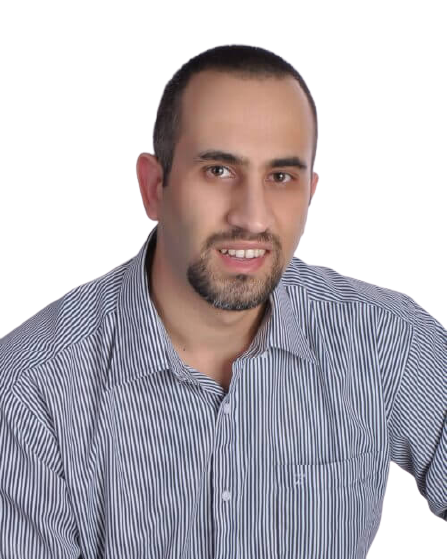 I am the the Founder of SuccessGrid and I am so grateful you're here to be part of this awesome community. I love connecting with people who have a passion for Entrepreneurship, Self Development & Achieving Success. I started this website with the intention of educating and inspiring people to always strive to Raise the Standards to Achieve Greatness.