(Last Updated On: August 3, 2022)
Although the internet has taken over brand marketing, offline promotions through trade shows continue to retain their old-world charm.
Not surprisingly, niche events are back with a bang after the pandemic lull, and no business wants to miss out on them.
But the competition is stiff when it comes to event marketing as you need to set your booth apart in a crowded space.
Every brand does its best to outshine the others, so you must think outside the box to win the trade show game.
But even the best tactics may not work because your competitors will probably have them in place.
The key lies in being different, and marketing specialists have some secrets to making their booths unique.
Let us share some expert-recommended success secrets for trade show marketing.
Start with clear goals
Business owners often fail to impress at trade shows when they take a random approach.
It happens when you are overconfident about your marketing approach. You may plunge in head first, even without knowing what you expect to achieve.
Remember that starting with clear goals gives you an upper hand. Decide whether you want to launch a product, grow your sales pipeline, build brand awareness, or explore networking opportunities.
Knowing your goals enables you to create a clear structure and work on a roadmap that leads you to success.
Moreover, you can focus on things that matter and cut unnecessary costs and effort.
Choose your event wisely
A goal-oriented approach helps you pick the right events to participate in instead of going too broad.
You can find endless trade show opportunities locally, nationally, and internationally to connect with your target audience and popularize your brand.
But you cannot pick them all due to budget and time constraints. Experts recommend taking a selective approach and choosing your events wisely.
The simple secret is to be where your potential customers are. Your budget also decides the ideal ones as local shows are preferable from the costing perspective.
You can secure an extensive local outreach without incurring a hefty expense on travel and lodging.
Pre-schedule promotions
A trade show around the corner often gets you busy preparing your booth props and brainstorming marketing ideas.
Pre-show marketing is often not on your mind, but missing out on it is a lost opportunity.
Conversely, beginning your promotions well before the trade show launch is a great idea.
You have better chances of attracting your target audience to your booth when they already know where to find you.
Promote your event presence with a social media campaign, and start well before time to create a buzz. Compelling posts can help you pull the crowds by creating curiosity.
You may even host a contest to engage the audience and give them a reason to visit your booth at the event.
Set your booth apart
This one is a no-brainer, as setting your booth apart takes your brand on the road to success.
After all, it makes your brand visible among the crowd, regardless of your position on the trade show floor. Do not skimp on trade show displays as they make your booth visible in the first place.
Get the best people on board because they can engage with the visitors and create a memorable first impression. Go the extra mile with engagement by arranging games and giveaways.
You need not spend a fortune on creating an impressive trade show booth. A little creativity is enough to do the trick.
Train your team
A great-looking stall is often good enough to pull the crowds at a crowded event. But making the audience stick is the real part of the deal.
The best way to do it is by having presentable and friendly people manage the booth. Look for team members with excellent communication skills as they are in a better place to showcase your offerings and build rapport with the visible.
Training is essential because even the best people may falter when they handle crowds at a trade show.
Start a training program well in advance to polish your team.
Even better, create a trade show team and invest in an ongoing training program to ensure they are always ready.
Be proactive
Being proactive is another success secret that can help you win the trade show game.
Waiting for the visitors to arrive is the last thing you should do because they may never turn up.
Find creative ways to boost your foot traffic in the first place. Games, giveaways, and social media buzz cover you on this front. But you shouldn't stop at this point.
Make the visitor experience special from the moment they step in.
You need not wait for them to show interest, but move ahead and strike up a conversation.
Be ready with product demos, as showing is always better than telling.
But do not get too pushy with your interactions. Focus on building connections and relationships with the visitors.
Follow-up post event
Following up with the potential buyers you met during the event after it is a crucial part of trade show marketing.
It can take you a step ahead with success as you leverage the contacts and relationships built during the event.
You may have got high foot traffic and engagement at your stall, but nothing works if you fail to capitalize on the opportunity.
Identify the people genuinely interested in your offering, and hand over the details to your sales team.
Stay in touch, follow up with sales calls, and your hard work will surely pay off.
The best part is that you have enough data to personalize interactions with the leads and maximize the chance of conversions.
Trade shows are an excellent opportunity to meet new prospects, assess your competition, and understand the industry trends.
But only making an appearance at top niche events is seldom enough to promote your brand.
The real benefits come only if you engage with the target audience and ensure they remember your brand.
Embrace these proven success secrets to win on all fronts.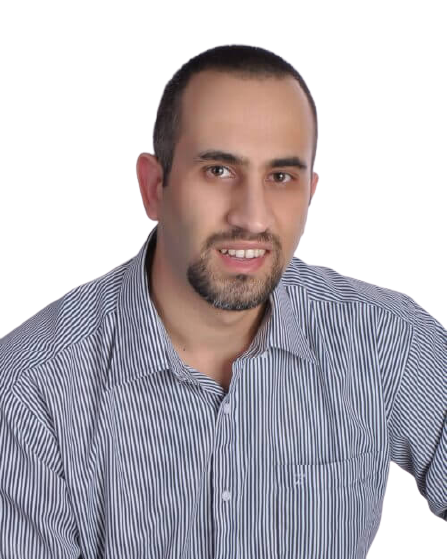 I am the the Founder of SuccessGrid and I am so grateful you're here to be part of this awesome community. I love connecting with people who have a passion for Entrepreneurship, Self Development & Achieving Success. I started this website with the intention of educating and inspiring people to always strive to Raise the Standards to Achieve Greatness.