(Last Updated On: August 2, 2022)
The workplace environment is a major factor behind the success of every business.
This may seem like a futile point to some, but it's the workplace where employees and employers work together to propel the business.
In fact, different studies suggest that employees are more likely to stay on the job if they are satisfied with their work environment and are given access to all the basic resources.
Hence, ensuring that it's clean and hygienic is imperative for maintaining a productive and efficient environment that is good for everybody's health and increases employees' productivity levels.
This article discusses a few of the common workplace hygiene tips that every business should follow.
Disinfect Everyday
Germs build up very quickly in an office space due to multiple tools and resources shared among the employees. And this makes it easier for a sick person to pass along the germs and infect other workers.
Hence, businesses should ensure that they have a team that disinfects all the desks and other surfaces daily with a disinfectant.
Have a Regular Cleaning Schedule
Since most office spaces are big and spacious, it isn't easy to schedule deep cleaning sessions daily.
And with employees working at least five days a week, it's also not a good idea to clean the office at such times.
Therefore, companies should take out at least two days a week to thoroughly clean all the rooms and halls in the workplace.
Have Enough Supply of Hand Sanitizers
Employees would give their best when their health is at its peak. And due to the frequent trading of papers and other office supplies among the workers, the chances of infections become higher.
This is why businesses should ensure enough hand sanitizers for the employees so they can disinfect their hands frequently and prevent infections.
Declutter Work Desks
Employees and employers spend most of their time working on office desks or workstations.
The entire office looks crowded and messy if the workstations are not tidy and clean.
Other than scheduling regular cleaning sessions on the entire space, companies can install gel dispensers and trash cans in different places, where every employee has easy and quick access.
Employees should also be strictly instructed to keep their workstations clean and mess-free as it might hamper their productivity levels.
Kitchen and Bathrooms Should be Frequently Cleaned
Kitchens are highly susceptible to contamination due to leftover food and spills.
If your office space has a kitchen that all the employees use, it should be sterilized and constantly cleaned.
Bathrooms should be paid extra attention to as they are more prone to germs and infections.
Make sure you have paper towels, hand sanitizers, commercial air fresheners, and all the other necessary supplies.
Set Separate Zone for Eating and Smoking
Even if you're a startup business that can't invest much in resources, setting separate zones for eating and smoking is imperative.
This would allow all the employees to have a comfortable time eating, smoking, or even working as there will be no interruptions in the working area.
That being said, employees should be allowed to munch on snacks at their desks to save time.
Have a Garbage Disposal System
Setting up a garbage disposal system is a time-saving investment as it eliminates a lot of hassle and helps to easily deal with workplace garbage.
A disposable system is installed under the kitchen to get rid of food scraps and send them to the landfill.
You just have to throw the leftover food, open the tap and turn the switch; the machine breaks the material into tiny pieces allowing it to pass through the plumbing pipe.
Also, remember that you will have to replace the disposal system eventually for better performance. This system is quite beneficial as it will cut down your waste management costs considerably.
Allow Sick Days
If an employee gets sick on the job, he/she must be immediately given medical attention and sent home. In such cases, the infection can spread really quickly, affecting the other employees of the office.
Thus, the company should have a proper hygiene policy that allows employees to take sick leaves when necessary, and rather than compensating the days off from the leave balance, other ways for compensation should be introduced.
This will encourage a sense of motivation amongst employees, and they will perform better in the future.
Educate Your Employees
A workplace cannot be kept clean and hygienic for longer periods of time if the employees don't cooperate.
A business should educate its employees on cleanliness and the importance of a healthy environment.
This would instill a sense of responsibility among the employees, and they will ensure that they maintain decorum and do not litter around the workplace.
Maintain Social Distancing
Social distancing should be a crucial part of the hygiene policy.
In today's time, where new viruses are popping up every second day, it is so important that companies should follow the social distancing guidelines.
Though meetings and discussions require many employees together in a room, they can be advised to wear masks and maintain a distance from each other.
Below are the guidelines companies should follow to maintain social distancing and maintain a hygienic and safe workplace:
• Get a person to assist employees with food and drinks
• Make sure the employees don't get crowded in the kitchen or food court area
• Keep meetings short and arrange the seats with at least an inch distance between them
• Get all the door handles and glasses cleaned regularly
• Advise employees not to form groups for chatting
Bottom Line
It can be said that a clean and organized workplace brings the best out of the employees.
No matter whether you're a small or a big-scale enterprise, every company must incorporate a strict and mapped-out hygiene policy to ensure a clean and tidy environment.
This will boost employees' morale and will allow them to push their productivity levels in a pleasing environment. Thus, every company should consider these hygiene tips to propel their business.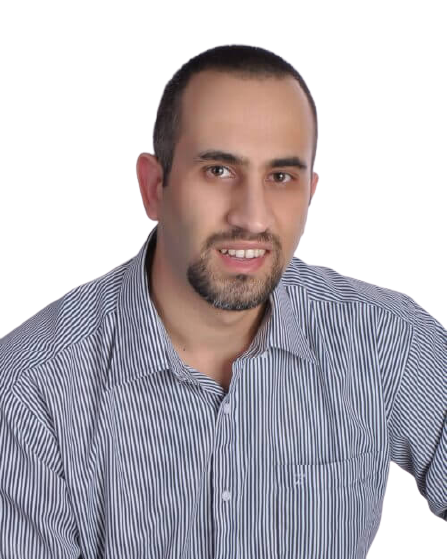 I am the the Founder of SuccessGrid and I am so grateful you're here to be part of this awesome community. I love connecting with people who have a passion for Entrepreneurship, Self Development & Achieving Success. I started this website with the intention of educating and inspiring people to always strive to Raise the Standards to Achieve Greatness.