(Last Updated On: April 4, 2022)
It was just a regular summer Sunday, but it remains indelible in my memory. It wasn't my alarm clock that woke me up; the sunny weather encouraged me to get out of bed. When I walked barefoot to the kitchen, wood was touching my toes, and the smell of coffee filled the air. I ate my breakfast, and… anxiety came. I felt I should fulfill some duties, read some news, or text someone – but I couldn't. It was a day when an overwhelming sense of freedom awaited me.
Yes, on that day, I decided to do a digital detox. I closed my laptop and shut the wi-fi on my mobile, and… I felt lost. I didn't know what to do with myself at first, and I felt really uncomfortable. My thoughts raced, but they would just pass through my mind without a clear direction. I had to find something to do, but I couldn't stay focused. So, I decided to take a walk in my neighborhood.
Surprisingly, I enjoyed the walk more than during my commute! For example, I've noticed some lovely murals I hadn't seen before. I adored how the breeze caressed my skin, how the sun reflected off the windows of tenements, and how the sounds of birds and trams intertwined.
The walk made me clear-headed, so when I came home, I could read a book without losing focus. I spent some time listening to music, exercising, and doing chores, and I had finished that day with a peaceful mind. The best part was that I didn't feel the need to check my phone the next morning. Of course, I had to use my smartphone eventually, but the taste of a digital detox made me want to try it again.
You could say that my story is subjective, and you are right – my observations don't show the effect of digital devices on humans. But, many scientific studies prove that overusing digital devices hurts cognitive skills, mental health, and even brain structures. Since I didn't want to damage my health, those studies convinced me to give this a try!
The Digital World – how does it affect you?
The Stone Age and the Age of Steam and Electricity passed away; the Digital Era arose. So firstly, we have lived close to nature, then moved into cities we built ourselves. Finally, we went one step further and created the digital world we live in now.
Yes, it may sound exaggerated, but just think about how much of our lives we have digitized. Cooking? With kitchen robot. House cleaning? Smart vacuum cleaner. Learning? Online courses. Relationships? Through smartphones. Even sports activities involve smart bands and mobile apps.
The digital revolution affects our lifestyles. Our lives are increasingly reliant on technology, so we spend more and more time glued to screens. According to Digital 2022: Global Overview Report, the average Internet user aged 16 to 64 spends six hours and 58 minutes online per day across all devices. The number of active social media users and internet users is also growing worldwide. Day by day, one by one, we move into digital reality.
But – is it good for you?
Almost everyone knows that electronics disturb our sleep quality. The use of digital devices before bed disrupts sleep by suppressing the production of melatonin, the hormone which makes you calm and sleepy in the evening and which affects the biological clock. So our attachment to technology keeps us from resting and regenerating correctly.
It's one of the most popular effects of the impact of technology, but not the only one.
So how do digital devices affect you, and what can you do to make them work for you rather than against you?
In the article, you will find how 24 hours digital detox can help you:
identify problems coming from overusing smartphones on the example of analytic thinking;

train your offline self for higher work performance;

take back control of your life (even if you didn't notice you lost it before).
In short, I'd like to share with you recent findings and what I've learned about digital detox's positive results on cognitive skills, productivity, and brain functionality. I'll finish with my 4 rules of a successful digital detox to help you harness all those benefits.
Let's experiment with analytical thinking
What makes my daily life? I hear the clock ring, and I'd like to sleep a bit longer, but I decide to get up because I know I have a job. I check the fridge and debate what to eat for breakfast – does any product have a short shelf-life? Should I combine onion with strawberries? (of course not!). What will make me well-fed, porridge or omelet?
I take a look outside the window. It's sunny, but trees move, so the wind is strong today. Should I wear a cardigan to my shirt? It can be cold outside. Does the cardigan match my today's outfit? Yep, colors fit but stop; I'm not sure if I washed that stain from tomato sauce. Well, I can wear a scarf instead of a sweater.
I'm sure you know those daily self-talks. Every day we make many decisions, usually more complex than those in my examples. So nature equipped us with the incredible ability to make the right choices and solve everyday problems, called analytical thinking skills.
I'm sorry to say that, but extensive use of smartphones can harm that superpower. The problem is when you rely on your smartphone as the information source in your everyday life. In that case technology device functions as your "extended brain," which provides you access to the solutions you need. That way, you stop your mind from developing solutions – there's no need to seek an answer if you can google them.
24 hours digital detox serves as an excellent chance to reveal how much you rely on technology in your daily reasoning challenges. If you will feel you lack Google checking on your detox day, it's a sign to rethink your smartphone habits. They can hurt your analytical skills.
Let's train for higher productivity
Productivity: the primary concern of employees and business owners. One wants to save time by doing tasks more efficiently, while the other seeks to increase profits by utilizing the workers' abilities.
But honestly – who does never check social media during working hours? Personally, I have done it many times. While tired or facing a big challenge, I wanted to escape for a while, so I checked my phone for messages, news, and memes. That activity was supposed to help me rest before I returned to work; unfortunately, it doesn't work that way.
Indeed, using a smartphone can ruin your work break. In one study, participants solve anagrams and make break tasks on smartphones, large computer screens, paper, or work without a break. Those who spent a break with smartphones performed 19% longer and 22% less effective in the second half of tasks. Scientists explain that using smartphones didn't allow their brains to rechange, which affected their problem-solving abilities. So if you want to increase your productivity, it's better to spend a break looking through the window than on your smartphone.
For this purpose, many people try to hide smartphones in a pocket, a backpack, or a drawer.
Why not go a step further? Move it to a different room! According to the latest research, we don't need to check our phones – their mere presence affects our cognitive capacity. One study examined if there will be any difference in the test results on problem-solving between students who keep their phones on the desk, in a backpack, or in another room. Results show that distance really matters. Those who had their smartphone in another room had the highest score on the test, while those who kept their phones on the desk performed the worse, regardless of whether they didn't use the device.
Okay, but let's not be so harsh – technology in the workplace isn't entirely negative since automation solutions speed up many routine tasks. But, it's advisable to use it on a computer and keep your smartphone as far away from you as possible.
Easy to say, hard to do! But why not put your trust in digital detox, which can prepare you to change daily habits. Leaving your smartphone away for a whole day will train you to resist it calmly. So the next day at work, you will become more familiar with that habit, and it will come to you quickly.
Let's regain control for a healthy mind
What if I tell you that smartphones affect your brain so profoundly that you can lose control of your behavior?
It's all due to the "feel-good" hormone – dopamine. After every pleasure behavior – which for our organisms means eating something tasty, having sex, or exercising – our brains release that neurotransmitter. Simply put, dopamine release means feeling pleasure, so our brains want to repeat the behavior that provided it.
Noteworthy that small molecule is also released after interacting with others. It means you feel happy after every delightful conversation but also after every message, notification, and "like" you receive on social media. But the brain doesn't associate dopamine release only with you checking chats. Our minds learn that the device is the source of dopamine, so every mobile phone use makes you feel good. In short, our brain also perceives social media as social interactions, turning the smartphone into a device of endless social stimulation and infinite pleasure. Thus, you want to use your smartphone repeatedly. That's why sometimes we end up scrolling through irrelevant social media posts, or we check our chats and emails even when we don't expect any new messages. Dopamine is our desire, and our smartphones provide it.
But in the words of Marie Curie, nothing in life is to be feared; it is only to be understood. So as we know the mechanism, we can tame ourselves and take back control of our lives. 24h detox is a chance to skip that learned behavior at least for one day. When you identify how much time you spend on mobile mindlessly, you can start to cut it off and take back control of your life.
My 4 rules of successful digital detox
To sum up, what can bring you 24h without using a smartphone?
the correct production of melatonin, resulting in excellent sleep quality

better analytical thinking skills

higher productivity
better control of your life, and time management.
So, are you convinced enough to plan your digital detox?
Doing something for the first time isn't easy, so now I'd like to share some lifehacks on maximizing digital detox to achieve full effects.
Schedule it on a free day.
Every change in daily routine is stressful, and digital detox is no different. The way we use our smartphones is our habit, so it requires some effort to fight it. Since we usually face many challenges in workplaces, it's a high risk that we wouldn't be able to tackle digital detox on the same day. Then, the failure can discourage us from planning it again.
Also, some professions require using digital devices daily, making it impossible to go offline on a regular day. It also speaks in favor of making a detox on a day off.
Don't foster yourself—plan digital detox for a free day to try it with a peaceful mind.
Make a plan.
So you wake up in your digital detox morning, you reach for your smartphone… Stop. You have to leave it away. So what to do now? How to spend a wholly fantastic and empty day?
You may remember my story from the beginning of the article. I made that mistake, and I didn't plan anything for my first offline day, so I have felt lost at the beginning. Thus, my advice is to plan some activities you like. You can even create a handy list the day before. Then, once you wake up, you can peek at the list and choose an activity you want. What was the last time you have read a book or cook with friends? Or maybe you want to clean the entire apartment like never before? I recommend anything that will keep your mind busy. You will be less likely to give up and use a smartphone if you would have ideas on how to replace it.
Take care of your relationships.
Messaging and phone calls are two of the most popular activities among smartphone users. Digital devices constantly keep in touch with our dearest ones despite the distance. That means that your unplugged day will also be a day you won't call your friends. But it doesn't have to hurt your relationships. Inform your closest ones about your detox a day before so that they won't be surprised by the lack of answers. Remember that it's just one day. Your relationships can become more vital and rewarding as you will miss them for a while.
Note down results.
As time pass, memories fade. Even if you enjoyed how you have felt during your unplugged day, you could quickly forget the results as you come back into an everyday whirl. There's a trick I like to use in similar situations: I note down my experiences. Writing helps me keep my memories vivid, so I can return to those feelings and inspire myself to repeat them. If you don't like writing, you can find your perfect way to save memories, but don't skip that point. Save everything valuable that you discovered.
In the end, gratify yourself. You achieved something great.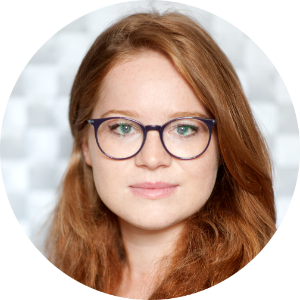 Karolina Turowska. a writer at PhotoAiD. With a background in cognitive science and communication, she is fascinated by how language influences our perception of reality. It's more likely to find her in the forest than at the dance club.