(Last Updated On: October 10, 2022)
Event planning is a booming industry with plenty of opportunities for those looking to get their feet wet in the business world.
Event planners manage everything from small gatherings to large conferences, and demand for their services continues to grow.
In fact, the event planning industry is expected to see an 18% increase in job opportunities by 2022. This means that now is a great time to consider launching your own event planning business.
If you have the passion, drive, and dedication it takes to be successful in this field, read on for everything you need to know about starting your own event planning business.
What does an event planner do?
An event planner is someone who plans and organizes events. These events can range in scale and complexity and can include anything from small gatherings to large conferences.
Event planners must be able to think creatively to come up with new and inventive ways to bring their clients' ideas to life.
Many planners also have experience with logistics, project management, and budgeting, as all of these factors play a role in successful event planning.
A person who plans events typically performs the following tasks:
Have a meeting with clients to better understand the purpose of the event or meeting

Decide on the duration, location, agenda, and cost of the event.

Request bids from locations and service providers.

Choose where to hold the event and contract for services with the client's assistance.

Ensure that the client's requirements are met at the desired location.

Rooms, transportation, and meal service are examples of coordinated event services.

Monitor client and event participant satisfaction to ensure that events run smoothly.

Check for the accuracy of event bills and authorize payment.
How to start your own event planning business
If you're ready to start your own event planning business, the first thing you'll want to do is conduct some research to see what the industry is like in your area.
What kinds of events are planners in your city typically hired for? What is the demand like? How many event planners are there in your area? How much do they charge? There are a few things you'll want to think about as you conduct this research.
First, look at the types of jobs planners in your city are hired for the most. These are the events that are most in demand, so they're a great place to start when building your client base.
Next, pay close attention to the average rate planners in your area charge for their services. You'll want to charge a competitive rate so your business can get off to a strong start.
Then research to find out what the market is like in your area. This will help you to determine if there are enough people who need your services.
Once you have a good idea of what the market is like, you'll want to start networking with other event planners in your area. You can do this by attending local networking events or by joining an organization that supports event planning professionals.
Once you have established a network, it's time to start building your business. The first thing you'll want to do is develop a marketing plan that outlines the steps you will take to attract new clients and keep them happy once they are clients of yours. This will help ensure that you are able to meet your revenue goals and make a profit on each event.
It's also important for event planners to be able to manage their time effectively.
If they don't, they may end up spending too much time on events and not enough on other aspects of their business that they need in order to grow their company.
To be able to manage their time effectively, event planners should set goals for how many hours per week they want to spend on their business and then work towards meeting those goals each week by scheduling meetings with clients and keeping track of how much time each client spends at their events (if applicable).
Event planning can be a very lucrative career choice if you know where and how best to market yourself as an expert in the field.
Choose your specialty
Before you launch your business, it's important to think about which vertical you'll specialize in. Will you specialize in corporate event planning? Wedding planning? Specialty events like conferences or galas?
Event planning is a very broad industry, so it's a good idea to narrow your focus as much as possible to make yourself stand out in the crowd.
This isn't something you need to decide right away, but it's something you'll definitely want to consider before you officially open your doors for business.
Once you've settled on a specialty, you can use it to brand yourself and market yourself to potential clients. This will make it much easier for people to find you and hire you for their events.
Find the right venue for your events
One of the first things you'll want to do when starting your business is to find the right venues for your events. When booking venues, keep in mind the types of events you specialize in and their requirements.
For example, if you specialize in corporate events, you'll need to find venues that are appropriate for business functions.
If you specialize in weddings, you'll need to find venues that are conducive to weddings. When booking venues, it's a good idea to get in touch with other event planners in your area.
They may be able to refer you to venues they've worked with in the past, or they may know of venues that are particularly appropriate for your events.
Produce the event you've always dreamed of
Once you've nailed down your business model, chosen your specialty, and found the right venues for your events, it's time to produce the event you've always dreamed of.
At this point, you should have a good idea of the types of events you want to focus on and the customers you want to work with.
This makes it easier to create a solid event-planning business plan before you officially launch your business. Your business plan serves as your roadmap for success, and it's important to follow it closely.
As you start working with clients, it's a good idea to keep a record of your projects. This will help you to build a strong portfolio, which can help you to attract more high-paying clients in the future.
Event planning books for beginners
Art of the Event: Complete Guide to Designing and Decorating Special Events
Become an Event Planner: The Three Necessary Steps to Begin Your Event Planning Career
The Business of Event Planning: Behind-the-Scenes Secrets of Successful Special Events
Event Planning: The Ultimate Guide to Successful Meetings, Corporate Events, Fundraising Galas, Conferences, Conventions, Incentives, and Other Special Events
The Complete Idiot's Guide to Meeting & Event Planning
Pocket Idiot's Guide to Choosing a Caterer
Special Events: Creating and Sustaining a New World for Celebration
Conclusion
There is a huge demand for event planning services, making it a great industry to get started in.
Learning and practicing are the best ways to get good at something, so you must get started whether you plan your own events or help someone else do so.
You must take risks, attempt things even if they are out of your comfort zone, and continuously educate yourself.
Being a top event planner is the most successful venture in the world. You don't have to be great to get started, but you must get started if you want to be great!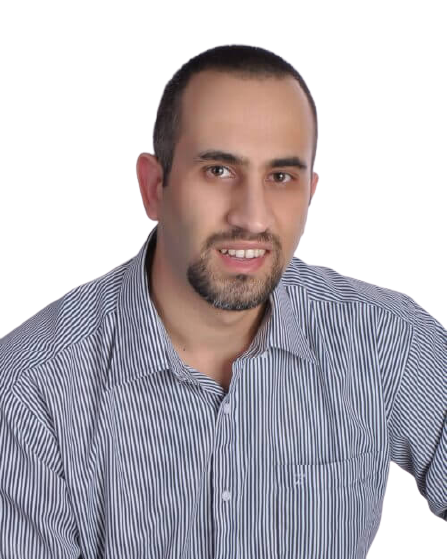 I am the the Founder of SuccessGrid and I am so grateful you're here to be part of this awesome community. I love connecting with people who have a passion for Entrepreneurship, Self Development & Achieving Success. I started this website with the intention of educating and inspiring people to always strive to Raise the Standards to Achieve Greatness.