(Last Updated On: April 25, 2022)
At some point in your entrepreneurial career, you most likely experienced the feeling of uncertainty and fear. The unknown can be scary and it can be difficult to take risks. It can also be a necessary step in growing your business. After all, only risk-takers succeed. There's no way around it, as a business owner, you are going to have to take risks to get your business growing. It's just a matter of how much risk you want to take and how much you can embrace. In this blog post, you are going to learn about five entrepreneurs who embraced risk, how they did it, and some key takeaways. Read on Entrepreneurs Who Embrace Risk: 5 Case Studies to learn more about how they were able to take such big risks and succeed.
How to Embrace Risk as an Entrepreneur
The first step in embracing risk as an entrepreneur is to understand what risk is and why it's important. Risk is the possibility that something will go wrong. It is not knowing that something will go right. With risk, there is always the possibility of loss.
In order to take risks as an entrepreneur, you have to be willing to accept the consequences of failure. You also have to be willing to accept that all the risks you take are not going to yield immediate results. Ideally, you want to take risks that will lead to large, long-term gains. For example, if you open a restaurant, you might be willing to take the risk of losing money in the short term, hoping to make a profit over the long term. There are a few other key points to keep in mind when you are trying to embrace risk as an entrepreneur.
– You have to be comfortable with uncertainty. If you're not yet, you're going to struggle and it's going to be frustrating. You have to be okay with not knowing the outcome.
– You have to be okay with making mistakes.
– You have to be okay with not knowing the next step because there are going to be a lot of them.
– You have to be okay with not knowing when to stop.
– You have to be okay with failing.
– You have to be okay with being uncomfortable.
– You have to be okay with being authentic.
Dan Price Founder of Gravity Payments
In 2004, Price started his first company Gravity Payments a Seattle-based credit card processing company with his brother Lucas Price. They built the company from the ground up with no outside investors or loans and grew it into a successful business that provides payment processing services for small businesses around the world.
Over time Price became increasingly concerned about how much money he was making compared to everyone else at Gravity Payments especially when he learned that some of his employees were struggling to pay their bills while working at one of the fastest-growing companies in America.
In 2015, he made headlines when he announced that he was raising the minimum wage for all his employees to $70,000 per year. The announcement came with a caveat: Price would be taking a 90% pay cut to make it happen.
Marc Benioff Founder of Salesforce
Marc Benioff is an American entrepreneur and philanthropist. He co-founded Salesforce, a cloud computing company that sends its software to customers globally.
In 1999 Benioff co-founded Salesforce with Marc Lautenbach and Parker Harris. In 2004 he became CEO of the company after co-founders Lautenbach & Harris left the company over strategic differences with Benioff as to how to develop Salesforce's products into services that could be sold to enterprises rather than just used by individuals or small businesses like they had been.
At 2005, Salesforce became the first enterprise cloud computing company to earn a spot in the "Fortune 500" list of companies. In 2006, Benioff launched the "1-1-1 model" which is a corporate philanthropy strategy that commits Salesforce to donate 1% of product, 1% of equity, and 1% of employee hours back to the communities it serves.
In 2010, he announced that Salesforce would be donating $3 for every new customer contract signed in 2010 to support communities around the world through a new initiative called "1-1-1 for Haiti."
This initiative was started in response to the January 2010 earthquake in Haiti and has since evolved into an ongoing commitment by Salesforce to donate $3 for every new contract signed with nonprofits and educational institutions around the world. In 2011 Benioff launched another initiative called "1-1-1 for Education," which is focused on helping school districts close their achievement gaps by providing them with software and services at no cost as well as committing $100 million over three years toward this cause.
Sara Blakely Founder of Spanx
Sara Treleaven Blakely is an American businesswoman and philanthropist. She is the founder of Spanx, an American intimate apparel company with pants and leggings, founded in Atlanta, Georgia.
Blakely launched Spanx in February 2000 with $5000 in savings, Blakely, who had never taken a business class in her life and was selling fax machines door to door at the time, wrote her own patent and invented the first SPANX undergarment in her apartment. With no outside investment, she went on to turn SPANX into a global powerhouse that has changed the lives of women all over the world.
Blakely was named one of TIME magazine's 100 Most Influential People in The World and was featured in Forbes Magazine as one of its youngest self-made female billionaires. Blakely sold Spanx to Blackstone in 2021.
Michael Dell Founder of Dell
Michael Dell is an American businessman. He is the founder and CEO of Dell Technologies, which he founded in 1984, He is the world's 24th richest person as of 2022, with a net worth of $52.7 billion according to Forbes.
In 1984, Michael Dell entered the market of computer buying with a vision to provide high-quality and customized machines at an affordable cost. It became a success story in the 1980s because it offered something no one else could – custom personalization options. This is not what people were used to getting from other vendors like IBM which dominated the market at that time.
Dell targeted users by offering custom computers that were built-to-order, a process that only required customers to phone in and place their orders. The computer would then be shipped out within a few days.
Dell created a new way to sell PCs by turning the traditional model on its head. They managed to disrupt the industry with customized, high quality and affordable computers that were delivered directly from their website without retail locations or high-touch sales techniques.
Brian Chesky Founder of Airbnb
Brian Chesky is an American entrepreneur and industrial designer. He got his start with Airbnb, a company that makes it easy for people who have space in their homes to rent out the rooms or entire places for short-term stays.
In 2008, Chesky and Joe Gebbia started Airbnb with Chesky as CEO and CTO respectively. Chesky has been credited with being one of the first people to use the term "sharing economy" to describe the new business models that are emerging in the 21st century. Chesky has also been credited with being one of the first people to use the term "Airbnb" as an acronym for "A place to rest your head".
In 2014, Chesky was included in Forbes magazine's list of 30 under 30. He was also included on Time magazine's list of 100 most influential people in the world.
Conclusion
As a business owner, you are going to have to take risks to grow your business. The question is, will you embrace those risks or will you be scared and stay in your comfort zone? When you embrace risk, you are willing to take a chance and put yourself out there. You are willing to take a chance at something new, even if you are afraid of failing. When you embrace risk, you are going to be pushed out of your comfort zone and you are going to experience some rejection. Business is hard, and it's going to be even harder if you are scared of taking risks and failing. You have to be willing to fail, and you have to be willing to embrace risk. It's not easy, but it's a necessary step in growing your business.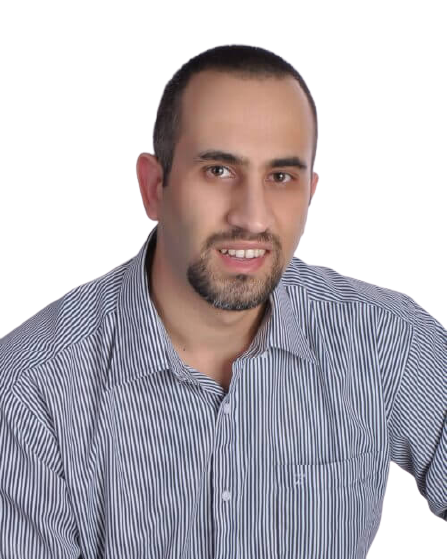 I am the the Founder of SuccessGrid and I am so grateful you're here to be part of this awesome community. I love connecting with people who have a passion for Entrepreneurship, Self Development & Achieving Success. I started this website with the intention of educating and inspiring people to always strive to Raise the Standards to Achieve Greatness.