(Last Updated On: October 26, 2022)
The digital textile market is huge, and all set to grow in the future. Starting from scratch is a great idea for forward-thinking entrepreneurs.
Likewise, established ones can take their business the extra mile by switching to digital printing. Either way, you may unlock a lucrative opportunity by exploring the market.
The benefits extend beyond the ever-growing demand because the production process with digital technologies is modern, cost-effective, and environmentally friendly.
Moreover, you can create endless designs and patterns for almost every type of fabric. Although the prospects in the industry are alluring, you cannot expect success without investing enough effort.
The good thing is that a little can take you a long way, so you can achieve more by following some simple measures. Let us share some tried-and-tested growth hacks for digital textile printing businesses.
Look for cost-effective software
Pattern design software is the mainstay of the digital printing process. It enables you to create trending textile designs and a product range that promises to sell in the market.
But you must choose the solution wisely instead of picking a random one. Ideally, pick one with features like optimum design capabilities, 3D previews, and mobile compatibility.
Ensure that it aligns with market trends and your product ideas. Scalability and flexibility are other factors to consider as they ensure that the solution likely covers the current and future market trends.
Most importantly, look for cost-effective software as lower costs translate into higher profits and growth.
Research on market trends
You must study any market before entering it, and digital textile printing is no exception. In fact, you must keep pace with the evolving trends even after getting through the startup phase.
The apparel market is highly competitive, and not keeping pace with the market trends and customer expectations can leave you behind the competitors.
Study the market trends and follow the changes consistently. Consider the gaps in your production process, and implement the right solutions to stay ahead of the current trends.
For example, you may add more product categories or invest in new technologies to stay relevant and competitive.
Collaborate with reliable suppliers
Another valuable piece of advice is to collaborate with reliable suppliers to get top-quality raw materials at optimal costs.
Invest in the best materials, from fabrics to textile printing inks and solvents. Collaborating with reliable suppliers is the key to getting the best.
In fact, you must check your options and try a few vendors first. Once you know the best ones, think long-term because such relationships foster trust.
Moreover, you can seek loyalty discounts from suppliers you stick with for the long haul.
Invest in your premises
Another growth hack digital textile business owners cannot overlook if to invest in their premises.
Even if you plan an online retail business or an exclusive B2B business model, you must have a proper physical space to run the operations smoothly.
It should be large enough to accommodate your machines and workers and ensure safe and comfortable working conditions.
Also, check whether it has enough storage space or rent a separate storage facility to store your raw materials and products.
Get creative with designs
This one is a no-brainer because the more creative you get with digital printing designs, the better your chances to succeed in the market.
Your fabric design software puts you in a good place to create your own textile designs and product inventory. Keep in mind the market trends and customer expectations while designing.
The good thing about using digital technology is that you can create virtual designs and even publish them on online platforms.
You need not print them or create an inventory until you get an order, so there is hardly a risk of blocking funds in designs that never sell.
Remember packaging, design and solutions
Even the best designs and quality products may not get you close to your growth goals if you fail to invest in product packaging.
Business owners often overlook this part of the process and end up facing challenges in the competitive market. Think custom for packaging because it strengthens your brand and sets it apart.
You may opt for sustainable packaging if aiming for sustainable production. You can collaborate with packaging designers to get the best ones.
Master supply chain management
Like product packaging, supply chain management is easy to miss for digital textile businesses.
You can run an online delivery or local store pick-up model, which does not entail supply chain complexities.
But things will likely get complex when you scale to regular e-commerce, B2B orders, bulk supplies, and online print-on-demand orders down the line.
You will have to create a relevant supply chain for diverse business models and ensure effective and easy transportation for your products.
Win with after-sales services
After-sales service can be a game-changer in the competitive domain as it creates a positive brand image and fuels long-term success.
In fact, it is as crucial as creating quality and cost-effective products. Consider elements such as return and refund policies, grievance redressal, and customer care center to ensure a delightful and satisfactory customer experience.
After-sales services build trust and boost long-term customer retention, even if you end up missing out on product quality at some point.
Boost growth with advertising and marketing
Advertising and marketing are the cornerstones of business growth in all business domains, including digital textile printing.
Once you are ready with your designs, products, and services, you must implement a plan to reach your target audience and drive purchasing decisions.
Build a robust online presence with a website and social media platforms to maximize sales and create brand recognition.
You can also leverage your textile design software to upload virtual designs on social media platforms.
Digital textile printing is a lucrative business opportunity, but growth does not happen organically without investing a massive effort.
The good thing is that you need not do a lot to achieve your growth goals. Following these simple hacks is enough to set your business on the right track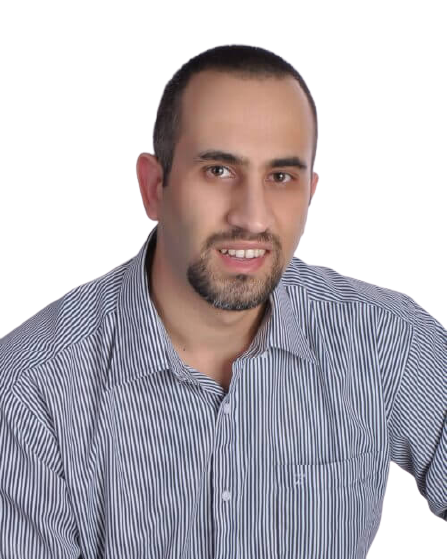 I am the the Founder of SuccessGrid and I am so grateful you're here to be part of this awesome community. I love connecting with people who have a passion for Entrepreneurship, Self Development & Achieving Success. I started this website with the intention of educating and inspiring people to always strive to Raise the Standards to Achieve Greatness.