(Last Updated On: October 26, 2022)
Startups navigate a challenging road, as starting afresh in a competitive market with established brands is not easy.
As an entrepreneur, you may struggle to keep pace with the competitors and stay ahead of market trends in the first place. Matching customer expectations is even more daunting.
When you have so much to manage, cybersecurity for your business may slip down your task list. Not surprisingly, startups become easy targets for hackers and attackers because only they are complacent.
In fact, you may face attacks despite the small volumes of data you house in your systems.
The best piece of advice is to avoid a complacent approach and go the extra mile to fortify your firm against infiltrations, regardless of your tight budgets.
The good thing is that bolstering cyber defense need not be about spending thousands on a cybersecurity plan.
You only need to invest in some essential safety measures and creative security practices to beat the hackers and safeguard your business.
Here are some cybersecurity hacks tech leaders recommend for cash-tight startups.
Move to the cloud
Moving to the cloud is a wise decision for startup entrepreneurs as it minimizes operational burdens and reduces the need to hire in-house IT employees.
Additionally, you can focus on your core business instead of worrying about cybersecurity because cloud providers do all the heavy lifting.
Finding skilled cybersecurity experts is practically impossible in the current marketplace, as skill gaps are rampant.
Even if you find them, you may not be able to afford them, considering your small budget. Switch to the cloud and get brownie points with a secure and productive tech ecosystem.
Enable two-factor authentication
Another cost-effective measure to bolster startup security is by enabling two-factor authentication. The simple measure limits the probability of attacks and accidental misuse.
Moreover, it serves as an additional security layer while providing access to sensitive information to employees.
Even if you let team members access confidential files and data, you never have to worry about unauthorized users logging in to your systems and finding a way to reach your data assets.
Educate employees
Educating employees is a significant step to create cyber awareness and prevent unintentional actions that expose your data and networks.
It also saves them from psychological manipulation by hackers as they try ways to get hold of confidential data. Malicious users rely on social engineering attacks via email or other communication.
An unsuspecting user may open spam mail or click an infected link to get hackers into your network. But awareness keeps them from taking such actions and ensures your critical information stays airtight from every end.
Bring a hacker on board
Besides training your employees, you must also bring a hacker on board. Although having a hacking professional on your team sounds counterintuitive, it is the best thing to do for your startup.
Moreover, these professionals are ethical, and you can rely on them without second thoughts. You can hire a hacker from NW hackers to test your networks and applications with penetration testing techniques.
Penetration testing enables them to identify the tiniest flaws and vulnerabilities in your system. Moreover, ethical hackers can suggest the best ways to fortify your defenses because they think like real hackers.
Protect against ransomware
Ransomware is a daunting threat for organizations because it demands a hefty sum of money. While such attacks were initially commonplace for hospitals and public schools, they have now infiltrated the business landscape.
Startups are at high risk because they are weak on the security front. The worst part is that paying to release your systems from ransomware can topple your business and ruin it financially.
Protecting your business against such attacks is easy as you only need to do away with the unauthentic software. Also, ensure that all systems on your network are safe with high-quality anti-malware solutions.
Use a robust internet security suite
Tech leaders emphasize the significance of using a robust internet security suite for startups. It takes you a step ahead of protecting your networks and devices because your employees use the internet all the time.
The good thing is that reliable antivirus software often comes with integrated internet security and firewall, so you get more than what you pay for.
Such programs enable you to prevent accidental downloads of malicious software. Moreover, they help detect and prevent attacks such as phishing, Trojan malware, and MITM (Man in the Middle).
Be ready with a recovery plan
A recovery plan is essential for all businesses, even more for startups. You cannot be too sure about staying safe regardless of the best cyber defense measures for your business.
Hackers and attackers are smarter than ever, and they may find a way to get in. Devising a recovery plan puts you in a better place to deal with disasters and unexpected events.
Setting up a backup system enables you to recover data and keep your systems up and running even in a crisis.
Build a culture of cybersecurity
Think beyond educating your team to increase their knowledge about cybersecurity because it is only a start. You must also make an effort to build a culture of security protocols for your business.
Ensure everyone is on the same page regarding security practices to avoid any point of vulnerability. The smallest errors, like an employee opening a phishing email or accidentally releasing sensitive data, can kill a startup.
You can stay a step ahead of such concerns by investing in a positive culture from the outset. The good thing is that the investment in company culture offers lifelong paybacks.
Cybersecurity is seldom a top-of-mind protocol for young startups, but not paying attention to it can cause problems. But you can stay ahead of problems by building correctly from the foundation.
The good thing is that business owners need not worry about the expense it involves.
You can implement these simple measures without spending a fortune and create a future-ready and secure startup culture. A little effort is enough to stay ahead of modern-day security threats and attacks.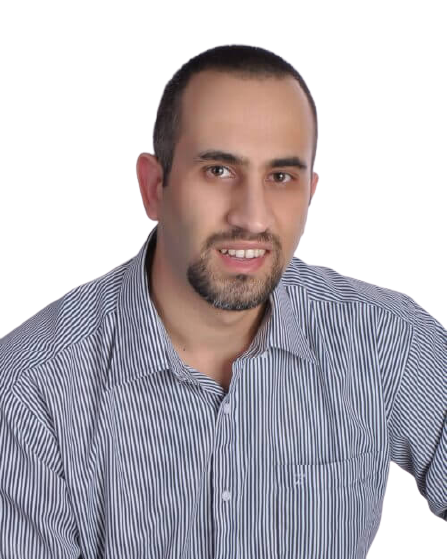 I am the the Founder of SuccessGrid and I am so grateful you're here to be part of this awesome community. I love connecting with people who have a passion for Entrepreneurship, Self Development & Achieving Success. I started this website with the intention of educating and inspiring people to always strive to Raise the Standards to Achieve Greatness.