(Last Updated On: August 18, 2022)
Church leadership is different from conventional careers because it has unique challenges and opportunities. You cannot measure your goals in numbers (as with salaries and incentives) because they are mainly about serving the community and humanity. Moreover, creating a growth roadmap with milestones and timelines is tricky for a church leader. Nothing can prepare you for the evolving challenges of the role because they come from the most unexpected sources.
You need to carve your own path to move ahead in the right direction. There could be times when you feel stressed and exhausted and even reach the verge of giving up. But staying strong is the only way to succeed. The good thing is that you can follow some relevant and applicable advice from people who have been there and done it. Here are some practical career tips to achieve success in church leadership.
Know yourself
Like any other career, church leadership requires you to know yourself to decide whether you are suitable for the role. Dig deep to understand your strengths, weaknesses, and skills in the first place. Know your style of interacting with people because the role entails working with church members, making them feel welcome, and building a community. Your personal traits decide your success, but you can always work on imbibing the ones you are not born with.
Have clear expectations
Although you may find your calling in church ministry, you cannot expect the road to be easy. Having clear expectations prepares you for the challenges and hindrances. As a church leader, you may have to work endless hours, travel often, and stay away from your loved ones. Disciple-making is even more difficult because some people are extremely hard to convince. Moreover, you cannot expect a lot in the growth context. Knowing these facts at the outset helps you give your best in the leadership role.
Master the art of preaching
Preaching as a church leader is not only about passing powerful, significant messages to the congregation. But you must have more than verbal skills to engage the followers and create an impact. You need to master the art of preaching over time. Remember that someone in the church group will always have questions and problems with your views. But you must learn to take things in stride and see challenges as opportunities to prove your strength in the leadership role. Think beyond chasing love and respect by pursuing a pastoral vocation. Be strong in your faith and intention, and the rest will follow.
Invest in education
Besides ramping up your skills, you must invest in education to build a successful career in church leadership. You can pursue a formal degree in the discipline to understand the nitty-gritty of being a religious mentor. A formal discipleship training program takes you to the next level with disciple-making skills. Be ready for ongoing education to keep your career on track. Also, learn as you go and leverage your experience to boost career growth in the long run.
Learn the nuances of church finances
Being in the career of a church leader goes beyond preaching and counseling. Consider yourself an entrepreneur running a nonprofit because you must take care of the finances as well. As your church budget grows, the demands also evolve. The road is not easy because you may always fall short of funds, no matter how much you try to stretch the budget. Having financial management skills is crucial to keeping your expenses in check. You must also know how to inspire people to donate generously. Honesty is equally important because a scar on your reputation can ruin your career for good.
Ace work-life balance
While church leadership is different from an office job, the struggle for a work-life balance is a common factor. In fact, you may have to work harder to maintain a work-life balance as a church leader amid the long hours and endless workload. You tend to connect less with your loved ones because you have a huge following at church. Learn to slow down and take breaks to return to your role as a husband and father. Realize your responsibility toward your family and make a conscious effort to address it.
Maintain healthy relationships with your team
Running a church requires teamwork, and the leader plays the most significant role. But relationships can get tricky just as in any other business. You may face politics within the team. At the same time, getting close to someone can look like favoritism. The only way to overcome these relationship challenges is by taking a balanced approach. Steer clear of friendships with your congregation to avoid the favoritism tag. You can connect with peers elsewhere and build close relationships with them. They are in a better place to understand your struggles. They may even share valuable advice to address your problems and help with career growth.
Focus on self-care
A church leader's role can be taxing, and staying for the long haul requires investment in self-care. Investing in yourself is crucial if you aspire for career growth. But most people in the leadership role fail to focus on themselves. Self-care can be easy and rewarding, provided you commit to being good to yourself. Eating a balanced diet, finding time for exercise, and daily meditation sessions should be a part of your routine, no matter how busy you are. Prioritize your personal life and relationships, and success will follow at work. You will grow in your career when you are happy with your body and personal life.
A church leadership career requires relentless commitment, dedication, and hard work. There are no shortcuts to success, and you may face challenges throughout the journey. Making followers is hard, and retaining them is even harder. Balancing your relationships with your career goals is another concern. But a leadership role is a blessing, despite the challenges it entails. You can do your bit to push yourself ahead. Follow these tried and tested tips, as they can definitely help you achieve your goals.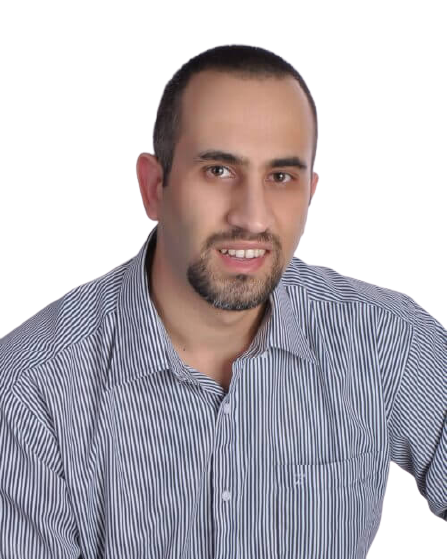 I am the the Founder of SuccessGrid and I am so grateful you're here to be part of this awesome community. I love connecting with people who have a passion for Entrepreneurship, Self Development & Achieving Success. I started this website with the intention of educating and inspiring people to always strive to Raise the Standards to Achieve Greatness.