(Last Updated On: November 10, 2022)
Remote work has been around for business organizations since the advent of the internet. But the pandemic was the game-changing development that made it a norm for companies.
Countless business leaders who never imagined leading teams working from home developed comfort with the model. In fact, many have decided to embrace it for good even after the pandemic crisis is no longer around.
But the decision comes with the realization that leading a remote team is hard work.
You have to cut through challenges such as WFH distractions, productivity lags, connection problems, and the impact of social isolation on overall wellness.
Cybersecurity and collaboration issues are other challenges people working remotely encounter.
However, the good thing is that you can overcome these challenges effectively and lead a productive remote team effortlessly. Here is the best WFH leadership advice you can rely on.
Hire the right people
Having the right team on board is the key to running a remote business successfully. Besides checking the role-specific hard skills, ensure that recruits have relevant soft skills such as good communication, teamwork, empathy, and dedication.
Leadership becomes a breeze when you have a group of people who understand their roles and responsibilities while working out of the office. You can get more done with less effort and worry less about workforce productivity.
Steer clear of micromanagement
Leadership is not about micromanagement, whether you lead a team in the office or manage employees working from home. Micromanagement translates into a lack of trust in people and weakens your bond with them.
Conversely, establishing accountability practices is a better approach as it gives them freedom and inspires them to give their best. Moreover, trust breeds employee loyalty and engagement, so they tend to stick for the long haul.
Prioritize flexibility
Remote work is synonymous with flexibility, and flexible leaders win the productivity game. Employees need a higher level of motivation when they face daily distractions outside of the office environment.
They also require more commitment to perform their tasks on time every day. As a leader, you can boost both by letting them operate freely by choosing their work schedule. Completion and quality are the only things you should bother about.
Empower your team
Another effective leadership measure successful remote leaders embrace is to empower their teams. Besides providing them freedom and flexibility, give them relevant tools and apps to achieve more with less.
Productivity trackers, collaboration apps, and time management tools put them in a good place to achieve their goals and tasks.
Check Remotetopc.com to empower them with a secure remote access tool that lets them access office devices from anywhere. Having a reliable remote PC solution makes your team worry less about security and efficiency.
Seek regular feedback
Leading a team is more than guiding them, delegating tasks, and monitoring their performance. Good leaders also connect with them to understand their challenges and provide solutions.
Seek regular feedback to determine the gaps and lags in your remote work system. Also, address these gaps because people perform better when they feel heard and cared for.
Communicate clearly and set priorities
Remote management entails good communication with team members, regardless of their physical location. Encourage a seamless flow of information through clear communication so that everyone can be on the same page.
At the same time, use your power and position to align priorities instead of relying on meetings to coordinate. Random meetings are always a waste of time, and they can affect employee productivity.
As a leader, you must do your bit to bridge the gap and create a consensus.
Focus on employee well-being
Working from home seems easy because people need not commute long routes to reach the office daily. While the model is less taxing, it can still take a toll on employee well-being.
Social isolation and stress can affect mental health and eventually lower the productivity of your team members. Savvy leaders focus on employee well-being to ensure good health and high productivity.
Try creative ideas such as organizing virtual activities and physical meetings to foster bonding. These activities can lower the impact on employee well-being.
Lead with empathy
Another aspect of building a productive remote team is to lead with empathy. You have valid reasons to monitor employee activities as a leader.
But you must also understand their problems with an empathic approach. WFH is challenging, and distractions are imperative, no matter how hard people try to avoid them.
A good manager ensures people voice out their problems honestly without worrying about disciplinary actions against them. Be open to listening and win them over with an empathic mindset.
Build a positive work culture
Positive work culture is the mainstay of productive teams. People tend to give their best when they feel good about their work environment. But culture building is not easy for businesses running on the remote model.
Employees lack bonding with co-workers, managers, and the organization as a whole. Zoom calls, daily meetings, and virtual sessions are not enough for building a work culture.
Leaders can play a key role in getting everyone together and strengthening connections at all levels. Everything boils down to being a people person.
Encourage diversity
Organizations thrive on diversity and inclusion because people are comfortable working in such environments. Diversity is even more crucial for remote teams because they include employees from all around the globe.
Good leaders foster diversity and encourage people to share their mindsets and visions. It enables you to build a collaborative and team-oriented culture where everyone wants to contribute to problem-solving.
Leading a productive remote team sounds like a daunting challenge because it is all about effective leadership. You can help your colleagues to give their best in more than one way.
Empowering them with the right tools, apps, and technologies is a good start. You must also go the extra mile by providing support through empathy, communication, and flexibility.
Most importantly, focus on building a positive work culture where remote workers feel safe, comfortable, and confident.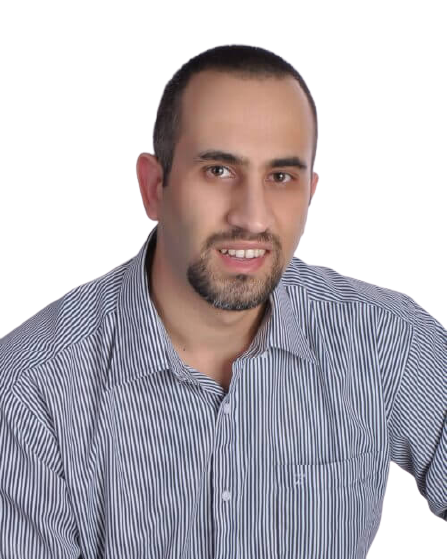 I am the the Founder of SuccessGrid and I am so grateful you're here to be part of this awesome community. I love connecting with people who have a passion for Entrepreneurship, Self Development & Achieving Success. I started this website with the intention of educating and inspiring people to always strive to Raise the Standards to Achieve Greatness.