(Last Updated On: March 27, 2023)
Business leaders, you need to do a lot to lead your organization effectively! Making people give their best is one thing that shows your leadership skills.
Well, it enables you to drive a high-performing team that leads your organization toward success. But you need to be great at performance management to make the most of your team.
Organizations with an effective performance management strategy are in a better place to outshine competitors and build motivated teams. So what does it take to ace performance management?
Are there any proven ways to inspire people without pushing them too hard?
Not really, but knowing some secrets puts you in a different league, guys.
Lucky for you, we've got a list of ones that top CEOs swear by.
Here's what you need to do to engage, aspire, and drive results from your team members for the long haul. Get ready to up your performance management game with them.
Secret #1- Set clear goals and expectations
This is an unspoken secret, but many companies end up missing the mark on this one. How do you expect employees to go above and beyond with performance unless they have clear goals and direction? What if they have no idea about the deadlines and milestones for projects?
They may end up failing despite investing their best effort. Define both and show what success looks like so that people have a clear view of things. It is equally vital to create realistic goals and expectations as they don't cause stress.
Stress can lower the performance and productivity of your workforce, so it's the last thing you'll want to deal with. And don't forget to communicate the goals upfront because people need to know what you expect from them.
Secret #2- Get serious about feedback
Top business leaders overemphasize the value of feedback. If you're only giving it during annual reviews to your employees, you need to rework the process. Ongoing feedback should be a part of your management style.
It is the only way to help people understand their flaws before they become habits. After all, the longer they do something, the more likely they stick with it. But giving real-time feedback is only a start.
Get actionable and specific with your feedback to help employees improve. For example, you can give concrete examples of what they're doing right and where they could improve. Also, define solutions clearly and be ready to do your bit to help.
Secret #3- Adopt the right mindset
The right mindset makes great leaders- and it goes beyond taking your business on the growth route. You've got to adopt a positive approach when it comes to performance management. Well, you need to believe in yourself to inspire others to give their best.
Don't let doubts hold you back when it comes to steering your team. Be confident in your abilities to inspire others.
At the same time, learn to trust others and develop faith in them. Ditch micromanagement and let people know you rely on them.
For example, if you delegate a task to a person, trust them to complete it according to your expectations. Recognize their effort even if they make mistakes because that's the way people learn.
Secret #4- Utilize performance management tools
Great leaders don't shy away from technology when it comes to improving processes. If you want your team to perform better, invest in the Best Performance Management Software to streamline the process.
It reduces your workload and helps you measure, track, and monitor individual performance effectively, regardless of the size of your team. While there are many such tools in the market, you must pick and choose among them wisely.
Choose one with a comprehensive set of solutions covering all your needs. Also, ensure it scales with your business and automates daily tasks to give you more time for actual work.
Secret #5- Recognize the good work
When did you last appreciate your employees for their good work? Well, if you can't remember, you must step up your performance management game. Failing to recognize performance is the easiest way to demotivate people.
Conversely, recognition is a powerful tool that can boost employee engagement, motivation, and productivity. But you may have some qualms about giving away rewards on every achievement because they cost money to a business.
It doesn't have to be a big reward, so you needn't worry about the expense. A pat on the back, an email, or a small incentive can go a long way. As long as you're recognizing employees for specific achievements or behaviors, they'll have good reasons to push harder.
Secret #6- Lead by example
Unlocking high performance is also about leading by example. You cannot expect to nurture high performers in your team if you are not setting the standard yourself. Be a role model for them by demonstrating a positive attitude, strong work ethic, and commitment to excellence.
Also, be ready to roll up your sleeves and get in the trenches when necessary. It shows that you don't have qualms about doing the dirty work. Your team members should feel confident that you have their back, no matter how tough the situations get.
They'll respect you and try to emulate you when they see you doing your bit for them. Surely, you can set the highest standards of performance for them to drive them to follow suit down the road.
Secret #7- Take calculated risks
Pushing people to work harder and give their best is never a breeze. You'll have to take calculated risks as employees may leave when you try too hard. But playing it safe all the time only makes you an average leader.
You've got to take a leap of faith and do something outside the box. For example, hire an employee who's talented but doesn't seem like the right culture fit. Or invest in an innovative productivity tool that's still new in the market.
Trust us, these calculated risks may pay off in a big way, and you may end up with a team that goes above and beyond with performance. But you shouldn't be reckless or impulsive. Weigh the risks and benefits to make informed decisions.
Secret #8- Be flexible and adaptable
Being flexible and adaptable sets you up for successful performance management as a leader. Flexibility and adaptability enable leaders to adjust and realign their approach to meet the evolving needs of their businesses and employees.
It means being able to change goals, pivot strategies, and adapt to new circumstances as necessary. You should also be open to accommodating different work styles and needs. This mindset can enhance employee engagement and productivity.
By remaining flexible and willing to adapt, leaders create a culture of continuous improvement and innovation. A robust culture ultimately leads to better performance outcomes for the organization as a whole. Is there a better way to lead a high-performing team of dedicated workers?
Secret #9- Invest in your employees
Well, this is no secret, right? Investing in employee development is essential because people want to grow and develop in their careers, and managers should help them do that. Provide regular opportunities for learning and growth through mentorship, training programs, or stretch assignments.
The good thing about such programs is that your business gets extensive benefits as people become better at their jobs. They become more skilled and confident with training, and it shows in their work.
Also, have ongoing conversations with employees about their career aspirations and goals. By doing so, you build trust and show that you're invested in their success. Moreover, you give employees a reason to stick around for the long run. It translates into a high retention rate for the company.
Secret #10- Win with accountability
Great leaders prioritize accountability when it comes to performance management. If you want to inspire employees to give their best, learn to hold yourself accountable for your performance in the first place. Just being a leader doesn't mean that you are not answerable for your mistakes. You are human, after all!
You can't expect shortcuts here because accountability is tough. It includes taking the onus of one's mistakes, which can be challenging for anyone in a leadership role. But set your ego aside and do what's best for the company.
Also, ensure every person on the team is accountable for themselves. Set consequences for poor performance and emphasize the importance of responsibility. Of course, you shouldn't implement hard punishment for mistakes because they happen all the time. But defining consequences definitely makes people more cautious at work.
Wrapping Up
So, there you have it, managers and business leaders! Enhancing employee performance need not be as daunting as you imagine. There are easier ways to achieve the end goal.
You can embrace these proven secrets to performance management success to get the best from your team.
They may seem like a lot of work, but the effort is worthwhile as nothing matters more than having high-performing people on board. So, go forth and become the leader people want to follow!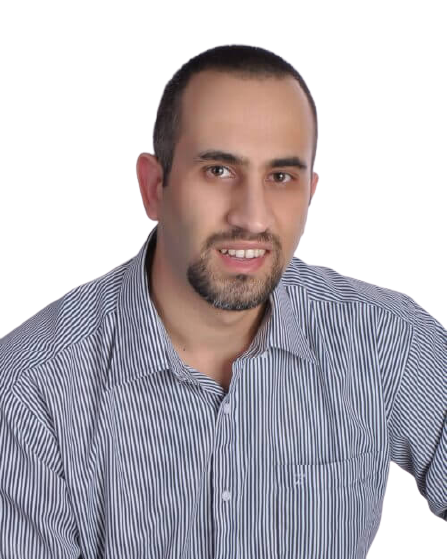 I am the the Founder of SuccessGrid and I am so grateful you're here to be part of this awesome community. I love connecting with people who have a passion for Entrepreneurship, Self Development & Achieving Success. I started this website with the intention of educating and inspiring people to always strive to Raise the Standards to Achieve Greatness.