(Last Updated On: October 11, 2020)
You should never view your challenges as a disadvantage. Instead, it's important for you to understand that your experience facing and overcoming challenges is actually one of your biggest advantages.
Quotes about challenges in business
1- Good things happen to those who hustle. – Anais Nin
2- I began to realize how important it was to be an enthusiast in life. He taught me that if you are interested in something, no matter what it is, go at it full speed ahead. Embrace it with both arms, hug it, love it, and above all become passionate about it. Lukewarm is no good. Hot is no good either. White hot and passionate is the only thing to be. – Roald Dahl
3- Remembering that you are going to die is the best way I know to avoid the trap of thinking you have something to lose. You are already naked. There is no reason not to follow your heart. – Steve Jobs
4- You can't use up creativity. The more you use, the more you have. – Maya Angelou
5- I always did something I was a little not ready to do. I think that's how you grow. When there's that moment of, 'Wow, I'm not really sure I can do this,' and you push through those moments, that's when you have a breakthrough. – Marissa Mayer
6- Challenges are gifts that force us to search for a new center of gravity. Don't fight them. Just find a new way to stand. – Oprah Winfrey
7- What would you do if you weren't afraid? – Sheryl Sandberg
8- It is not true that people stop pursuing dreams because they grow old. They grow old because they stop pursuing dreams. – Gabriel García Márquez
9- Innovation distinguishes between a leader and a follower. – Steve Jobs
10- Do not go where the path may lead, go instead where there is no path and leave a trail. – Ralph Waldo Emerson
11- Things work out best for those who make the best of how things work out. – John Wooden
12- If you are not willing to risk the usual, you will have to settle for the ordinary. – Jim Rohn
13- Here's to the crazy ones. The misfits. The rebels. The troublemakers. The round pegs in the square holes. The ones who see things differently. They're not fond of rules. And they have no respect for the status quo. You can quote them, disagree with them, glorify or vilify them. About the only thing you can't do is ignore them. Because they change things. They push the human race forward. And while some may see them as the crazy ones, we see genius. Because the people who are crazy enough to think they can change the world, are the ones who do. – Steve Jobs
Quotes about challenges and opportunities
14- In the Middle of difficulty lies opportunity. – Albert Einstein
15- If opportunity doesn't knock, build a door. – Milton Berle
16- Opportunities are never lost; someone will take the ones you miss. Seize the moment. – SuccessGrid
17- If someone offers you an amazing opportunity and you're not sure you can do it, say yes – then learn how to do it later. – SuccessGrid
18- Never waste the opportunities that come up, because the same opportunity will not come twice. – SuccessGrid
19- Challenge your limit, never miss an opportunity. – Alston Theodorus
20- Rise up! Start Fresh! See the bright opportunity in each day. – SuccessGrid
21- Don't wait for extraordinary opportunities. Seize common occasions and make them great. Weak men wait for opportunities; strong men make them. – Orison Swett Marden
22- Excuses will always be there for you. Opportunity won't. – SuccessGrid
23- Success occurs when opportunity meets preparation. – Zig Ziglar
24- Keep your mind open to opportunities. They are closer than you think. – SuccessGrid
25- A pessimist sees the difficulty in every opportunity; an optimist sees the opportunity in every difficulty. – Sir Winston Churchill
26- If somebody offers you an amazing opportunity but you are not sure you can do it, say yes – then learn how to do it later. – Richard Branson
Quotes about challenges and growth
27- Time is more valuable than money. You can get more money, but you cannot get more time. – Jim Rohn
28- The longer you're not taking action the more money you're losing. – Carrie Wilkerson
29- One can choose to go back toward safety or forward toward growth. Growth must be chosen again and again; fear must be overcome again and again. – Abraham Maslow
30- Do one thing every day that scares you. – Eleanor Roosevelt
31- We have to be honest about what we want and take risks rather than lie to ourselves and make excuses to stay in our comfort zone. – Ray Bennett
32- Comfort is your biggest trap and coming out of comfort zone your biggest challenge. – Manoj Arora
33- Everything we want is outside of our comfort zone and other side is fear. – Sivaprakash Sidhu
34- The bigger the challenge, the bigger the opportunity to grow. – SuccessGrid
35- Failure is the key to success; each mistake teaches us something. – Morihei Ueshiba
36- Experts step outside their comfort zone and study themselves failing. – Joshua Foer
37- Stepping outside your comfort zone is supposed to feel uncomfortable because we're in new and unfamiliar territory. Being uncomfortable is a sign of success, NOT of failure! So if we are uncomfortably outside our comfort zones, then than means we are growing!!! And THAT is cause for celebration! – Roz Savage
38- Before anything great is really achieved, your comfort zone must be disturbed. – Ray Lewis
39- Today is an opportunity to get better. Don't waste it. – SuccessGrid
40- Opportunity never knocks twice. – SuccessGrid
WHICH QUOTE RESONATED WITH YOU THE MOST?  COMMENT BELOW!
UPGRADE YOUR BRAIN, UPGRADE YOUR INCOME! Click Here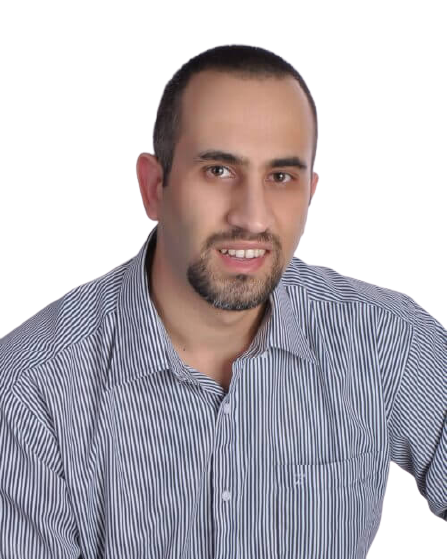 I am the the Founder of SuccessGrid and I am so grateful you're here to be part of this awesome community. I love connecting with people who have a passion for Entrepreneurship, Self Development & Achieving Success. I started this website with the intention of educating and inspiring people to always strive to Raise the Standards to Achieve Greatness.