(Last Updated On: November 28, 2020)
In 1948, a group of scientists went to Africa looking for diamonds and jewels. one of those was a Japanese scientist named Yoki, he was young and full of energy and a passion for adventure.
He used to wake up at 5 am and go back to the hotel at 10 pm, Despite his search, he could not find any diamonds or jewels so he decided to go back home since he lost hope to find the diamonds
On his last day, he decided to finish up early, so he packed his bags and went home. On his way back to the hotel, he met a 6-year-old boy with a big stone in his hands
So the kid asked Yoki to give him candy in exchange for that stone, so he did.
So Yoki went back to the hotel to check and investigate the Big Stone, he checked, checked, and checked again as he could not believe his own eyes.
That big stone was the biggest diamond he saw in his entire life and worth millions of dollars. " that kid had a fortune he did not know about and realize, so he sold it cheap if he knew it he would have changed the whole neighborhood life.
So I say a lot of people don't ever realize the Limitless abilities that they have, so you waste your time and energy and your life as that kid missed the chance because he did not realize.
You have a treasure within you
The thing is most people are not looking inside of themselves, the world that surrounds you filled you with negative believes and emotions, from your parents to the media.
About 90% of our emotional values come from the outside, which programs us in a negative way. And since most of it negative, so it's going to bury your potential.
You know, scientists have said in the 1950s that we use 50% of our brain powers, and in the sixties, we use only 20%, and in the seventies, we use only 10%, in the 80s we use only 5% and in the 90s we use only 1% of our brain powers.
Why do people live in hardships and difficult times
The answer is: Not realizing your Powers.
So, what is stopping you from using your full powers? EXCUSES, the thing you tell yourself daily to not to do something or that you cant do something.
Did you know that only 7% of the world's population has wealth from inheritance, and 97% of the world's richest started from zero?
Now the question is, do excuses affect you? Of course, you first decide then choose, and then you use your excuse. And then you keep repeating and modifying until you believe in it.
Anything you tell yourself you will believe it because it becomes a part of you. Here your excuse becomes your habit (a bad one)
Time marches on, and the train will pass you by if you keep hanging to your excuses. So until when you are just going to be a spectator.
The first step to reaching your full potential is to awaken your potential and then know yourself and accept yourself. Because self-acceptance is part of self-appreciation, so self-appreciation consists of:
– acceptance: accept you as you
– appreciation: value your self and experiences
– self-love: love yourself, how you look, your color, height, family, and your name.
Your perception/realization is the step to your transformation, and transformation is the start of growth and growth is the start of progress.
"I want you to write this down: I decide to discover my powers and use them, and I decide to leave my mark on the world my way, not the way that has been forced on me. I have the power to decide what I want, my own way."
Now let's make thing happen for you, the first thing to have is a vision, which is to know exactly what is it you really want (short and long term)
Close your eyes, you see it in the future 5, 10, 15 years from now.
Then a purpose, which is why you want to do it. Maybe you want to help people by building a company for example. And in order for you to have you working on that, you must have a burning desire and hunger.
You get that by the reasons you tell yourself, to achieve the vision that gives you hunger.
Is your vision clear?

Do you know what you really want?

Do you have a purpose for your vision?
Then we go to goals, here your vision is turned into smaller steps, each step takes you forward.
But you need to know a very important thing to reach and achieve your goals and without it, you will come short and that is Courage.
What stops you?
Well, its fear, fear of the unknown, fear of rejection, fear of failure or even fear of success.
I want you to ask yourself two questions.
What is the worst possible thing that can happen?

What is the best possible thing that can happen?
There is a proverb says: 
Don't think about a thing, don't do a thing, you won't get anything and will become nothing. Click To Tweet
If you like this go to read this Avengers Guide to Goal Setting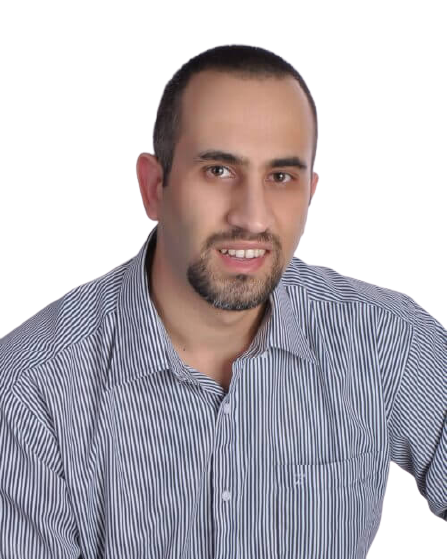 I am the the Founder of SuccessGrid and I am so grateful you're here to be part of this awesome community. I love connecting with people who have a passion for Entrepreneurship, Self Development & Achieving Success. I started this website with the intention of educating and inspiring people to always strive to Raise the Standards to Achieve Greatness.