(Last Updated On: December 26, 2020)
In today's society, winning may not be everything, but it still means a lot. But, what even is winning? Well, that might differ from person to person, but there are a few generalizations that we can make about winning that will help you determine what you want to get out of life and how to achieve your goals. Winners do not let losers get them down or tell them what to do. You cannot become a conqueror if you are always following someone else's directions. Therefore, we know that winners are leaders, not followers.
Winners are content. You may see a lot of people that look and act like winners on the outside, but on the inside, they are not winners. This means if you are upset about your life but not trying to change it, you are a loser, not a winner. But, that does bring me to my next point, which is that you can always tell who looks like a winner because they look like they have it all: a smoking hot wife, nice house, great car, good job, etc. It's not that stuff that makes someone a winner, but rather, a winner goes out and gets that stuff for themselves, rather than waiting around and hoping it will just fall in their laps as a loser would.
I can show you what a winner looks like. I can tell you how winners think. I can even tell you how to become a winner. But, no matter how hard I try, what I cannot do is make you into a winner. Some losers are deadset in their way, and they are never going to change, but those that heed my advice can turn their life around and become so much happier, almost with a flick of the switch. Depending on your personality, it may not be easy, but let me tell you, it is absolutely worth it. When your life changes, you will appreciate it in ways that you never thought possible, and you too can even become the envy of almost any man.
Why do I feel like a loser?
You have to answer this question for yourself before you are able to make any real changes. If you already know the answer, you can skip ahead, but if not, I will give you things that you can think about to figure it out. First, what is it about life that has you disappointed and searching for answers?
If your answer is everything, then your biggest problem is yourself and your mindset, which you can change. If your answer is your family (or lack thereof), then you have relationship issues, which can be fixed. If you are unhappy at your job, then that is your problem. If you are unhappy with the way you look, act, or feel, then you are overly self-conscious and not confident enough. We'll tackle all of these commons problems in the next section, but if I did not list one of your issues, you might need to come up with your own program to stop feeling like a loser and start feeling like a real winner.
How to not feel like a loser
Let's address the first problem: your mindset. If you go through life thinking that you are going to fail at everything and cannot succeed no matter what you do, this one is for you. These thoughts are intruding in on you and are actually the only thing holding you back. Start to reflect on what it is that you do well.
There has to be something. It can be simple like tying knots, cooking Italian food, reading or writing, or whatever else. If you have trouble thinking of them, start considering your hobbies because most people who suck at something do not usually do it for fun. Maybe it is something more complex, like you are really good at playing basketball, or driving a semi-truck, or whatever. Think about these things you are good at and use them to build up your confidence. Hopefully, then you will realize you are not actually bad at everything.
If you have relationship issues, isolate the issue. If it is just with one person, then that person may not be good for you, and the issue could even be on their end, not yours. If it is with more than one person, then it is likely that your issues stem more from an aspect than a person or type of person. Some of these aspects can be trusting someone, feeling empathy or sympathy for someone else's problems, or having platonic friends of your preferred gender. If you can isolate the aspect that you struggle with, you can tackle it head-on, and once you fix it, you will stop feeling like a loser.
If you are unhappy with your current career, then fix it. There are many ways like looking for new work, potentially in a new field or just at a new company, or working towards getting promoted. People that just keep their heads down are less likely to be noticed and less likely to get promotions, so when you work hard on something, make sure people know that your name is on it. Winners take recognition for their great achievements, and losers let other people take credit whenever they do something good. Sometimes, you have to let your boss know that you are a winner, not a loser.
If you are super self-conscious, then you need to work on your personal image. Get out a pencil and some paper and write down what you like about yourself and what you do well. We covered this when talking about fixing your mindset, but it is also good to keep that in mind here. This exercise can help you temporarily, but if you do it over and over, you can stop feeling down about yourself.
Think like a winner
Now that you have decided to stop thinking like a loser, you have to get yourself to think in the mindset of a winner. But what does a winner think like? A winner is confident. They know that they are good at something when they are good at it, and they are sure enough in themselves that they know they can attempt and improve on something new. Winners use this confidence to attack life and ask a smoking hot girl out, go for that new job, etc. Winners do not necessarily have more skills than losers, but winners think they do, and losers think they have fewer skills than winners, and that is what is holding the loser down.
How to think like a winner
If you want to think like a champion, you have to have the confidence of a winner. That means knowing exactly what you are capable of. Again, you can do this by writing down a list of all of your abilities, but at some point, you have to become the winner, not just do exercises to try and be like one. Some people even use hypnosis to convince themselves they are winners, and it certainly can work.
But, what I like to do is take stock of my life. Before I realized that I could become a winner, taking stock of myself was just asking myself if I was happy. But, the winner asks, what am I happy about? Then the winner lists those out and makes sure to appreciate everything that they are happy about. The more important question they ask themselves, though, is what am I not happy about YET? The yet part is important because losers do not include that word when they take stock. Winners see the things they want to improve on not as impossible challenges but instead hurdles that they can jump over. Then, winners jump over the hurdles by working towards them. They make conscious decisions to improve at something, and they keep practicing as much as they need. Eventually, winners will succeed.
Other winners also think about their past. Losers live in the past, but winners celebrate it. Winners appreciate what they did in the past to get where they are but do not focus on it. The other mistake they avoid is that they do not gloss over it. The past has valuable lessons and can answer the question of who you are now and what you can be in the future, so it is important not to forget it. Winners celebrate the past with a smile on their face and enjoy it. If you can enjoy the past, you can become a winner.
How to act like a winner
Winners act how they want. If they cannot get a table at a restaurant or a discount that was previously offered, winners do not just say "oh, well" and move on. But what is also important is that winners do not waste time whining about it. Instead, winners look for solutions. They ask when a table will be available and throw their weight around (figuratively) if they can. Otherwise, they will find an acceptable solution, because there is more than just one good restaurant in town. Notably, a winner will not settle for a Taco Stand if they wanted to go to a four-star restaurant. Instead, they will find a comparable restaurant nearby that they can eat and will enjoy their meal and forget about the first restaurant. Losers might gripe later that they had to settle for a different meal on the street corner because they were denied service.
Winners understand that most rules are meant to be bent. Jaywalking is illegal in the United States, but most people cross wherever they want, instead of a crosswalk because no one really cares. While this is a rule meant to be bent, most laws do not have a lot of wiggle room. However, places with 'strict' rules may be able to be convinced with a little smooth-talking and persuasion if necessary. Losers would not even consider asking if they can bring an extra car when the online listing says only 2 allowed, but a winner will ask, "what would it take for me to be allowed to bring a third car?" This is why winners get what they want. Winners understand that there is no harm in asking or sometimes just going for it, but losers accept that things are the way that they are, and that is why so many losers have trouble trying to change.
How to be a winner
Being a winner is not just thinking or even acting like you. You have to actually possess the right qualities to be truly considered one, rather than just looking the part. If you have not made the connection yet, the difference between winners and losers is simply just the mindset. If you think and act like a winner long enough, you will start to notice changes in your mindset. Eventually, your instincts will be the right way to go about something like a winner.
Think like a success act like a success
One of the keys to winning is confidence. If you have confidence, you can imagine yourself winning. Then, you can actually win. If you ask all of the people in your life that you are jealous of how they became who they are, I would be willing to bet you that 9 out of 10 of them will say either they believed in themselves or they worked hard for it. These two are honestly just the same answer because you have to believe in yourself to get it done to work hard towards something.
If you are confident, you can move mountains. But also, if you move mountains, you are sure to become more confident. This is a cycle that feeds itself, and all it needs is a little bit of effort on your part. Don't you want to feel better about yourself? Then you have to start believing in yourself- if you do not, nobody will. But, once you do, you will start accomplishing things that you would have doubted about yourself before. Those accomplishments will give you some well-deserved pride, which will drive you to do even bigger and better things. See how this cycle works? It can turn a loser into an uber-successful winner really quickly.
The mindset of a winner
We have been talking about this the whole time, but if there is one thing I have seen in the past that holds losers back from becoming winners is that they do not understand this. A successful person's mindset is so important to understand because, without it, it is impossible to become a winner. You have to make the conscious decision that you want to change and then actually do the work to change. No one else can do it for you. So if there is one thing that you take away from this is that you are in control of your mindset, and you need to change it if you want to make any progress towards becoming a winner.
Confidence is at the center of the mindset of a winner, but there are other important aspects. For example, coolness and calmness are also essential. Someone who looks and acts successful but yells at people all the time is not a winner; they are a jackass and likely a very miserable jackass at that. Other undesirable traits are anger, greed, and pessimism. No one wants to be angry, but losers tend to be, while winners look for solutions peacefully. Greed is good to an extent, but too much greed will drive someone crazy, and they will never be happy. Finally, winners do not focus on the negatives. Instead, they work to change them because every problem can be solved if you have the right mindset.
How do you develop a winning attitude?
To develop a winning attitude, you have to focus on what you want. Winners get what they want by going after it. Losers have to wait for something to be handed to them, but winners go out and get it. If you actually want to become a winner, you'll go after what it is you truly desire, and being a winner will come naturally to you.
Conclusion
Winners undeniably enjoy their lives more than losers do, which is why everyone wants to become a winner. To do that, however, will take some work and real introspection. If you are willing to take a look at yourself and change what is not working, you can fix your problems. It requires the right mindset and thought process to become a winner, which can take some work and feel unnatural, but over time, it becomes easier and more natural until it is your persona. If you think that sounds like too much work, then becoming a winner is not for you, but for the rest of you, I highly recommend trying, because it is totally worth being more successful.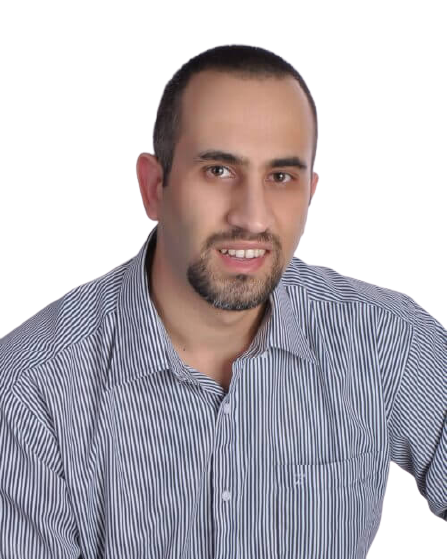 I am the the Founder of SuccessGrid and I am so grateful you're here to be part of this awesome community. I love connecting with people who have a passion for Entrepreneurship, Self Development & Achieving Success. I started this website with the intention of educating and inspiring people to always strive to Raise the Standards to Achieve Greatness.