(Last Updated On: May 1, 2021)
Over $3 trillion change hands every single day. IT'S ESTIMATED THAT OVER $650 MILLION OF THIS IS EXCHANGED DAILY BETWEEN ONLINE BUSINESSES AND 2.9 BILLION INTERNET USERS ON OUR PLANET.
Over the next decade, another three billion people are expected to gain access to an Internet connection and begin contributing to this online economy.
As the world population spends more of their hard-earned income online, the opportunity for entrepreneurs to build wealth from starting an online business is abundant.
Amazon.com is the world's biggest and most popular eCommerce website, and the 4th most popular website in the United States according to Alexa, Millions of people shop the site every day, and it's estimated that over 2B (YES! BILLION) people visit the website each month.
Unlike most other eCommerce websites, Amazon isn't actually self-contained. A large number of the products sold through their website are sold by other companies and individuals, making it an incredible opportunity to reach a built-in audience that shop there religiously.
One of the major ways Amazon has accomplished such a vast marketplace is through its Amazon Prime program. This program allows people to get greatly reduced 2-day and overnight shipping on a large number of items on the Amazon website for a yearly fee. The ability to get inexpensive shipping, and the fact that people have already paid money for the Prime annual fee, means some of those customers shops almost exclusively at Amazon.
Let's first understand what is the Amazon program that is involved with this!
What is Amazon FBA?
Amazon's FBA program, which stands for Fulfillment By Amazon, allows companies and individuals to sell products on the Amazon website. You send your products to Amazon fulfillment centers, and they handle all of the shipping and customer services. Once you've sent your products to Amazon, they handle all of the hassles.
If you're interested in learning more about the Amazon FBA program and how it could make YOU a great income from home, you'll want to continue reading…
If you've been looking for a method of making money without a lot of upfront investment and without a lot of hassles with marketing and customer service, this just might be exactly what you're looking for. You can reach Amazon's vast built-in marketing machine, and all you have to do is source products and send them to Amazon's warehouses.
It really doesn't get much easier than this. People from all walks of life are making really good money, even six and seven figures per year, just working from home whenever they feel like it. It really can be a dream come true.
How FBA Works?
The FBA process is actually a lot simpler than most people think. It's a 5-step process that requires you to send your inventory and upload your listings.
You can also sell on Amazon without having any inventory, allowing you to use drop shipping. Dropshipping is a way you can get started without spending money on inventory upfront.
The process is simple:
1. Upload your listings to Amazon Seller Central.
2. Send your products to Amazon's warehouse.
3. Amazon receives your inventory and handles inventory management.
4. A customer orders your product.
5. Amazon locates your product in their warehouse and ships your product directly to the customer.
6. Amazon handles any customer service issues and returns.
As you can see, most of the work is done by Amazon. Once you've uploaded your product information to their website and sent the products, Amazon handles everything else. This allows you to sell your products without the hassle of owning your own eCommerce website, more on this later.
So, if you are looking for a course to learn how the process work and build your own business online, I recommend the following programs, And that's where the Amazing Selling Machine comes in, this is the most comprehensive Amazon FBA training I've seen.
What is Amazing Selling Machine
The Amazing Selling Machine is a course created by Jason Katzenback and Matt Clark, and taught by two instructors, Mike McClary and Rich Henderson.
The course has been regularly updated over the years and has evolved along with Amazon. I first heard about ASM8 back in 2017.
ASM members joined between 2013 to 2016 who completed the program and launched a new brand had an average annual revenue of USD 60750.00
Existing members of ASM have generated over $8.6 billion in sales in their Amazon FBA businesses according to a recent survey they did. That's amazing!
In 2017, the Global online retail market recorded $2.3 trillion in sales, and it's estimated to grow into an astonishing $4.5 trillion by 2021.
Components of the Amazing Selling Machine program:
8-week online training: where each week you get access to a new module, so that you don't get overwhelmed with much information and for you to Not skip certain lessons or binge-watch the materials. Everything in this version of the Amazing selling machine is up-to-date with the latest and you will get complimentary Lifetime Upgrades for future versions as they constantly update as well as weekly live calls.
ASM Mentor Program: A group of elite Amazon sellers who are ready to help you build your business. The mentor has a combined experience of over 54 years selling on Amazon and collectively sold over 24 million worth of products on Amazon.
Community: Building a business can be lonely if you do it all on your own, but with access to a great community you won't be alone. There are members of this community from all over the world, from beginners like you to sellers who are making more than 20M per year.
Private Resource Vault: Almost everything you need for your business is here, all in one place to access and benefit from. For example, you get copy/paste suppliers' contact templates, products and samples evaluation templates, and other proven templates that you can use so that you will sound like a professional seller from day one. You also get Exclusive Discount on powerful Amazon software tools not available to the public, the best part is that the vault is always getting an expansion of materials.
Automation Tool Suite: This is a special package of the most popular tools for you to use to build your business faster.

ManageByStats:  You get full 12 Month Free access that includes many powerful features such as:

Email Automation for sending customized emails to all of your customers to increase product reviews and better customer service.

Detailed traffic and conversion stats for all products.

Sales and profit tracking for your entire business.

Keyword tracking to see where you rank among Competition.

Inventory tracking and alerts helps you keep your stock available.

Brand Launchpad: how to get traffic is one of the most common concern for new entrepreneurs, this will help with that, not only with step by step program that show you how to get traffic but also with special and unique traffic software. your get 6 months free access to the software that will help you get constant sales once you start selling.
ASM Business Dashboard: This tool is designed to save your time, Allow you to see all your vital business stats in one place inside the membership area.
Ultimate product and keyword research Toolset: a tool allow you to:

Quickly find products that match amazing selling machine criteria

Find out how much your competition is selling to verify which products are the best opportunities.

How to make your product better than your competition by seeing what customers like and don't like about them.

Know the right keywords to target for your product listing.

Optimize your product listings to make sure the are optimized and ranked

Determine which keywords your competition is bidding on.
There are some challenges you might have that can't be solved with a piece of software, that's why once you join ASM you have Access to these Bonuses:
Bonus #1: Expert Listing Evaluation which is having one of the amazing selling machine product experts personally review your amazon products listing to make sure that is ranks and converts as well as possible. (Your title, images, description, and even the keywords you are targeting) You only have to get your products listing up within 4 months of joining ASM
Bonus #2: Business Builder Challenge with it you have the chance to get your entire investment 100% FREE and this is the MOST Never done before the challenge, here is how it works, You go through the program within 6 months, and do every step as laid out, You get a refund for amazing selling machine to reinvest in your own business. Achieve the milestone within the deadlines and ASM is yours absolutely FREE (Isn't that COOL!)
Let's look inside the Amazing Selling Machine 8-week online training course
WELCOME MODULE: THE ASM BUSINESS PROCESS AND MINDSET
The welcome module is all about getting you set up to succeed. What to Expect, The Best Opportunity to Build a Real Business Today, Success Principles More Profit in Less Time with Less Stress, Nailing Your Numbers How Fast Do You Want to Scale, The 7-Figure Foundation Principles Different Ways to Structure Your Physical Product Business.
MODULE 1: BUILDING YOUR PRODUCT OPPORTUNITY LIST
Here you learn Which Amazon Marketplace to Start With, Seller Central Overview, setup and Guidelines, 7 Elements of a Hot Product, Tools You Will Need, Adding Competing Products and Narrowing Your Listand Patent Searches.
MODULE 2: SUPPLIERS, SAMPLES & PROFIT NUMBERS
This module teaches you how to source your product from both China and the US, Understanding Amazon's Fees, Finding and Contacting Suppliers, Calculating the True Cost of a Product, and Getting Samples.
MODULE 3: ORDERING YOUR INVENTORY & CREATING YOUR BRAND
In this module, you'll learn Choosing the Best Supplier for Your First Inventory Order, Brand Name Creation Process, Designing Your Product Packaging, How Much Inventory Should You Order, Shipping, What Happens After You Order your Inventory.
MODULE 4: BUILDING YOUR BRAND ASSETS
In this module, it's about Creating Your Brand Website, Build Your social media presence profiles, Building Your List by Creating Your Email Account and Autoresponder, Lead Capture Page and Implementing Your Lead Capture page.
MODULE 5: THE PERFECT PRODUCT PAGE
In this module, it's about The Perfect Product Page (PPP) How to Craft the Perfect Amazon Listing, Here you'll have 8 videos to make the Perfect Product Page.
MODULE 6: THE PERFECT PRODUCT LAUNCH
Once you have The Perfect Product Page, In this module it will walk you through one of the most exciting parts of the business, preparing and executing the perfect product launch. How to prepare your first shipment to amazon warehouses, why it's important to get amazing product images, how to get initial products reviews.
MODULE 7: ADVANCED MARKETING & TRAFFIC TOOLS
Here you will learn Amazon Sponsored Products Ads, Your Ongoing Content Marketing Strategy, The Raving Fan Customer Service System, and Understanding Traffic and Conversions.
MODULE 8: TAKING YOUR BUSINESS TO THE NEXT LEVEL
This is the last module, this is where you will learn how to scale up your business, Deciding When to Enter Other Markets, Building a Team that Runs Your Business, Growing Your Business for Cash Flow or to Cash Out.
Supplementary Lessons
There are different videos in the Supplementary Lessons area. They consist of interviews with some successful ASM members, and coaching call videos.
Private Resource Vault
The private resource vault is where you can download PDFs related to the video lessons of the course. After you've watched a particular lesson, it's helpful to download the associated PDF and keep it as a reference as you try to implement what you learned.
Besides the PDFs, you'll also find other relevant downloads that may have been mentioned in a particular lesson, like the various templates that they talk about.
Amazing Selling Machine Price
ASM will cost you a $4997 one time fee. They also have a payment plan option which is 6 payments of $997 each.
If you're interested in joining ASM, then it makes sense to join as soon as you can as that locks you into the current price.
Amazing Selling Machine Guarantee
ASM comes with the best guarantees I've seen in an online course. 
First, Backed by 30-day 100% money-back guarantee, you have the opportunity to explore ASM and experience all it has to offer completely risk-free.
If you decide that this isn't the right business for you, you can Just let them know within 30 days (counting of cart closed for new members to join) that you would like to refund and they will issue you a full refund of any payments that you have made for ASM.
However, what if you want to experience all eight modules of the web class?
What if you want the opportunity to actually launch your business using the training to see if it's right for you?
Introducing: The ASMX 6-Month Buy Back Promise
With this additional guarantee, they are removing every possible risk they can think of so you can give ASM a try risk-free.
When you follow the ASM training program, launch your product, build your brand, and meet the Terms & Requirements of the ASM Buy Back Promise within six (6) months… they will buy back your membership and give you a complete refund for ASM for the cost of the course plus up to $5,000 worth of inventory.
So really, as long as you're willing to put in the time and the work, the course is risk-free.
Final Thought Videos
Start your new Amazon FBA Business Today
Amazing Selling Machine Pros
The course is continually being updated so you can keep adapting as Amazon evolves.

Discounts on helpful tools like JungleScout and ManageByStats.

Coaching calls are super useful (even the recordings)

Get all the help you need from the ASM mentors and FB group.

Lessons are broken down into manageable sections.

Complete Amazon training system that starts from the very beginning and holds your hand until you're ready to takeoff on your own.
Amazing Selling Machine Cons
Not worth it if you're not going to take action. (as simple as that, but if you are going to take action you will get your investment back 10 times)
The $4,997 price point might be too much for some people.
Start your new Amazon FBA Business Today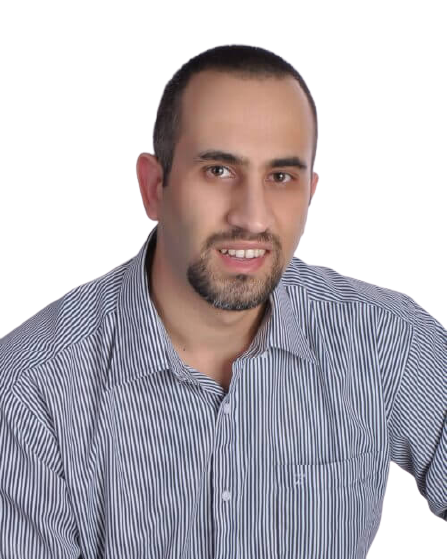 I am the the Founder of SuccessGrid and I am so grateful you're here to be part of this awesome community. I love connecting with people who have a passion for Entrepreneurship, Self Development & Achieving Success. I started this website with the intention of educating and inspiring people to always strive to Raise the Standards to Achieve Greatness.