(Last Updated On: April 3, 2023)
Pinterest is a social media platform where people share images and links to visual content. It's a digital scrapbook for people who love visual content. It has over 400 million users.
Pinterest is unique in the sense that it is a visual platform where people discover visual content. It is not an index of content, but a place where users can pin and read visual content. Pinterest has over a billion monthly views. That is a lot of eyeballs for a visual content platform.
Pinterest is also unique in the sense that it has no real "home page". Instead, it has boards (similar to categories on a website). Each board has a theme and a specific topic. You can browse and search the boards by topics like fashion, DIY, home decor, and more.
Pinterest is a great place to discover new visual content that you can repurpose and reuse in your own blog. You can also follow visual content creators and publishers to discover new content. So in this post, you will discover how will the Tailwind App help you create beautiful visuals for your Pinterest account with ease and efficiency.
What is Tailwind?
Tailwind is a visual tool to help you plan and schedule your pins. It's a platform that lets you create a virtual calendar, tracks your progress, and stay on task. Tailwind also provides you with analytics and data to help you better understand your audience.
Why Use Tailwind?
Pinterest is a visual platform. It's a place for users to share what inspires them. Whether you use it for business or personal use, Pinterest can be an excellent tool to learn and grow. If you're looking for inspiration or ideas, Tailwind can help! The app will give your content the boost it needs by helping you schedule pins at the right time so that they get seen by the right people!

How Does Tailwind Work
Tailwind is easy to use. You can schedule your pins in a few simple steps.
1. First, you'll need to create an account with Pinterest.
2. Next, you'll need to connect your Pinterest account. You can do this by logging in through your Pinterest account.
3. After connecting with Pinterest, Tailwind will then ask to create a design. which is really easy, the way I do it for example. I have a blog post I want to pin, so I grab the link and put in the add a URL, and magically data and images are pulled from the link itself.
4. Now, you can search the stock photos for more options, and then go through, the Text tab which allows you to customize your text for the pin if you don't like what is generated.
5. Choose a color palettes that goes with your brand and website.
6. You can add your branding in the branding tab if you like you can add a logo or text.
7. See the results generated on the right-hand side of your screen, then select the designs you see fit and click on review designs.
8. Once you make sure of the designs you want go and hit on Go schedule.
9. From there choose the boards you want them to appear on and pick the times for when they would be published to Pinterest, notice that Tailwind already generates the best possible times for your pins, and write an engaging description and you are good to go.
Once you have these options set up, you can easily schedule pins with just a few clicks of your mouse.
The best part is that Tailwind will automatically rotate through the types of pins that you selected in order to keep your profile from getting stale and ensure that each pin has the highest chance of success!
How Often Should You Pin With Tailwind?
One of the most common questions that I get asked is, "How often should I pin?"
The best answer I can give you is, however often you feel like posting. Experts are not always right! Pinning more than 10 times per day is actually recommended as this can help your pins to be seen by a larger audience. Pinning more frequently will help build up your feed, and I would continue to increase my plan for pins daily so long as the content being shared is great. If it's not, then that number should remain five and ten when in reality anyone can post anything on Instagram or Facebook without ever having to worry about other users liking what they share because there are no likes or favorites attached – That's because Pinterest doesn't care if you're sharing a lot.
Tailwind Pricing
If you are a blogger, Tailwind for Pinterest will become your best friend. I have been using this service for over a month now and I can say that it is worth every penny.
You can try Tailwind for free, but the thing is it has very limited use, so if you are serious about Pinterest growth you will have to upgrade your plan, remember what I said about how many pins you need to create each day.
Tailwind Communities
Tailwind Communities is a great way to connect with other bloggers. Besides being able to share your pins, you can also start discussions and get feedback from others.
Is Tailwind Right for Pinterest?
I can't stress enough how important it is that you use Tailwind for your blog. You will get a lot of benefits from using Tailwind, and I am sure you will see results after just a few weeks.
If you are still not convinced, just think about the time and effort that you have put into building your blog and how much time you will save creating your pins, give it a try and see how it goes.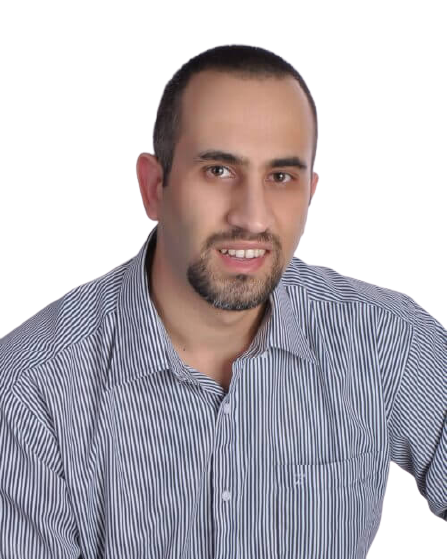 I am the the Founder of SuccessGrid and I am so grateful you're here to be part of this awesome community. I love connecting with people who have a passion for Entrepreneurship, Self Development & Achieving Success. I started this website with the intention of educating and inspiring people to always strive to Raise the Standards to Achieve Greatness.