(Last Updated On: October 19, 2022)
Social media marketing is an excellent tactic to promote your young startup because it gives an extensive reach with minimal spending.
You need not work hard to gain traction because social platforms already have huge followers. Moreover, creativity gets you going, so you can get results without investing a lot.
A small team can take you ahead if it is creative and consistent enough. Not surprisingly, new entrepreneurs are more than keen to add social media marketing to their promotional plans.
Instagram wins the game when it comes to choosing the ideal social media platforms for new businesses.
It has extensive reach, with a massive fan following in almost every business domain. Running campaigns on it is pretty easy, provided you follow the platform's algorithm religiously and churn creative posts accordingly.
You can go the extra mile with your strategy to achieve more with less, being a new entrepreneur. Here are some proven Instagram hacks young startups can rely on.
Pay attention to your bio
Posting compelling photos and captions gives you a head start with Instagram marketing, but overlooking your bio is the worst mistake.
Your Instagram bio introduces your young startup to the potential audience, so it should be complete, correct, and compelling.
Ensure it includes essential elements such as a slogan that highlights your brand voice, a branded hashtag to encourage sharing, and a relevant bio link leading to your homepage.
These elements help achieve goals like serving as a call to action and funneling visitors to your promotions.
You may consider changing your bio down the line as your business evolves, targets a new set audience, or adds to its core offerings.
Churn more video content
The good thing about Instagram is that it lets you play with a variety of content forms. You can share posts, stories, memes, and images, but videos are the real game-changers for startups.
You may not have the budget to bring a video team on board in the early stages of your business. But your marketers can experiment with native apps such as Hyperlapse and Boomerang to create and edit compelling videos.
Either way, you must post engaging and entertaining pieces to attract followers, hook them up, and make them stick for the long haul.
Run contests for followers
Besides posting eye-catching images and compelling videos, startups may up their Instagram game by leveraging interactive content.
Running contests is an excellent idea as they get followers to connect with your brand. In fact, you can use strategic rewards like offers and discount coupons to drive leads and sales.
Winners are happy about participating and winning contests, so they will likely share the news and spread the word for free. Moreover, they will surely want to cash in an enticing offer.
Even if you reward them with freebies, consider it a wise marketing investment. You can run an Instagram contest by asking followers to take a survey, participate in a poll, or comment on a poll.
Asking them to tag a friend in the survey can help you reach a broader audience.
Ramp up your 'like' game
Likes are the fuel for Instagram marketing, but you cannot expect to get enough of them for your posts as a startup. New businesses do not have huge communities of followers, so they are likely to fall short of likes.
But it should not be a reason to worry because you may consider it a legitimate shortcut.
You can ramp up your 'like' game by buying them from a credible platform. Check Famoid for Instagram Likes to set the ball rolling for your young startup.
A quick boost in the number of likes for your posts can add to your credit sooner than later, making them a worthwhile investment.
Figure out an ideal publishing frequency
Consistency is the name of the game for Instagram marketing, but the meaning of consistency may differ for businesses.
A renowned brand must post every day or even several times daily to stay connected and in conversation. They have stiff competition that never slows down, so skipping posts is not a choice.
But young startups can start slow because they have fewer things to share. However, going too slow can be risky as it can deprive you of the visibility and reach to grow.
Follow the competitors to understand how frequently you must share posts and create a realistic schedule with clarity on days and timelines for posts.
Master the use of hashtags
Hashtags can propel your Instagram presence by making your posts searchable and encouraging shares for your posts.
But you can master the art of using hashtags to get the best outcomes. Although the platform allows the use of multiple hashtags, you cannot expect to go all out with them.
Follow the rule of "less is more" with hashtags, as too many of them can be counterintuitive. Use them creatively within the post instead of cramming them wherever possible.
Also, stick with trending ones because they are likely to figure in searches.
Partner with an influencer
Although collaborating with an Instagram influencer seems like a big deal, even young brands can invest in such associations.
You need not partner with celebs like brands because they will probably be out of your budget. However, you can join hands with micro-influencers in your niche to achieve more with less.
Although these Insta stars have relatively smaller followings, they can still introduce your new product and brand to the target audience.
Moreover, their word is good enough to boost sales because micro-influencers bond well with their followers. You only need to find the relevant ones according to your niche and budget.
Instagram is an ideal place to promote businesses, regardless of their size, scale, and domain.
Big brands and small businesses acclaim it alike because it is rife with opportunity.
Young startups can also make the most of Instagram marketing with a simple and strategic approach.
Follow these tips to extend your reach and brand awareness with this platform sooner than later.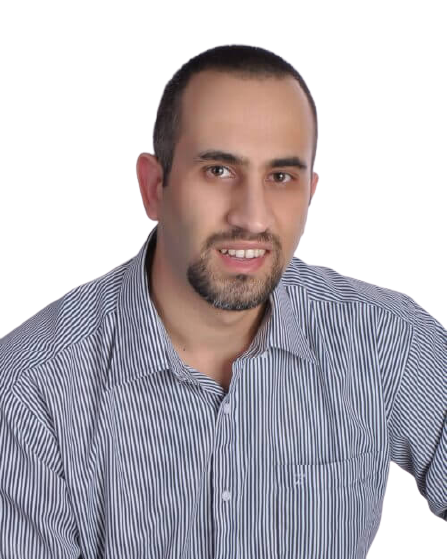 I am the the Founder of SuccessGrid and I am so grateful you're here to be part of this awesome community. I love connecting with people who have a passion for Entrepreneurship, Self Development & Achieving Success. I started this website with the intention of educating and inspiring people to always strive to Raise the Standards to Achieve Greatness.