(Last Updated On: July 11, 2020)
Motivation is a reason or reasons for acting or behaving in a particular way, desire or willingness to do something with enthusiasm.
Motivation is the reason for people's actions, desires, and needs. Motivation is also one's direction to behavior, or what causes a person to want to repeat a behavior. An individual's motivation may be inspired by others or events (extrinsic motivation) or it may come from within the individual (intrinsic motivation). Motivation has been considered as one of the most important reasons that inspires a person to move forward. Mastering motivation to allow sustained and deliberate practice is central to high levels of achievement e.g. in the worlds of elite sport, medicine or music.
Top 30 Motivational Pictures to Motivate YOU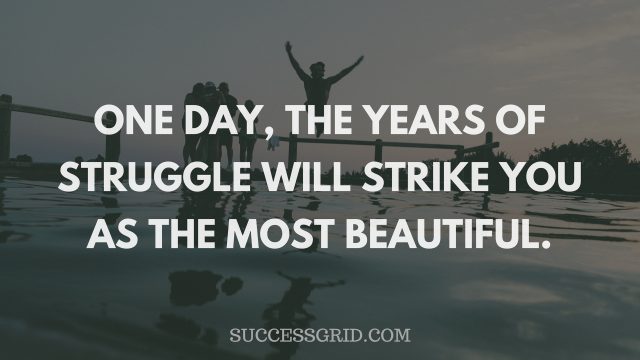 ONE DAY, THE YEARS OF STRUGGLE WILL STRIKE YOU AS THE MOST BEAUTIFUL. Click To Tweet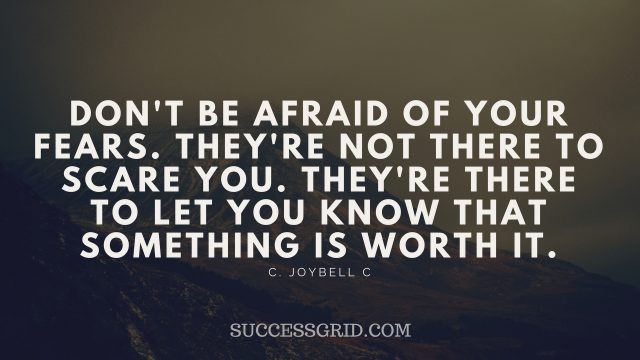 DON'T BE AFRAID OF YOUR FEARS. THEY'RE NOT THERE TO SCARE YOU. THEY'RE THERE TO LET YOU KNOW THAT SOMETHING IS WORTH IT.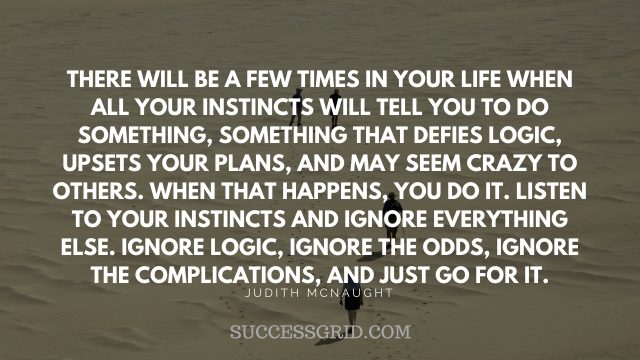 THERE WILL BE A FEW TIMES IN YOUR LIFE WHEN ALL YOUR INSTINCTS WILL TELL YOU TO DO SOMETHING, SOMETHING THAT DEFIES LOGIC, UPSETS YOUR PLANS, AND MAY SEEM CRAZY TO OTHERS. WHEN THAT HAPPENS, YOU DO IT. LISTEN TO YOUR INSTINCTS AND IGNORE EVERYTHING ELSE. IGNORE LOGIC, IGNORE THE ODDS, IGNORE THE COMPLICATIONS, AND JUST GO FOR IT.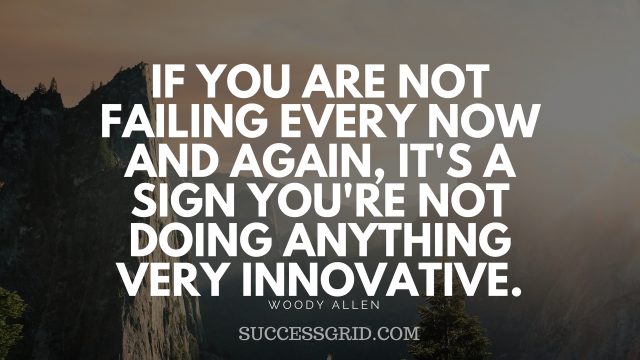 IF YOU ARE NOT FAILING EVERY NOW AND AGAIN, IT'S A SIGN YOU'RE NOT DOING ANYTHING VERY INNOVATIVE. Click To Tweet
WHEN YOU GO THROUGH A HARD TIME, WHEN EVERYTHING SEEMS TO OPPOSE YOU; WHEN YOU FEEL YOU CANNOT EVEN BEAR ONE MORE MINUTE, NEVER GIVE UP! BECAUSE IT IS THE TIME AND PLACE THAT THE COURSE WILL DIVERT.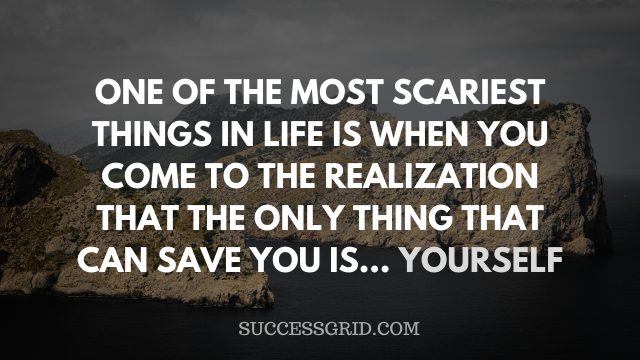 ONE OF THE MOST SCARIEST THINGS IN LIFE IS WHEN YOU COME TO THE REALIZATION THAT THE ONLY THING THAT CAN SAVE YOU IS… YOURSELF
EVEN IF YOU DON'T HAVE THE POWER TO CHOOSE WHERE YOU COME FROM, YOU CAN STILL CHOOSE WHERE YOU GO FROM THERE.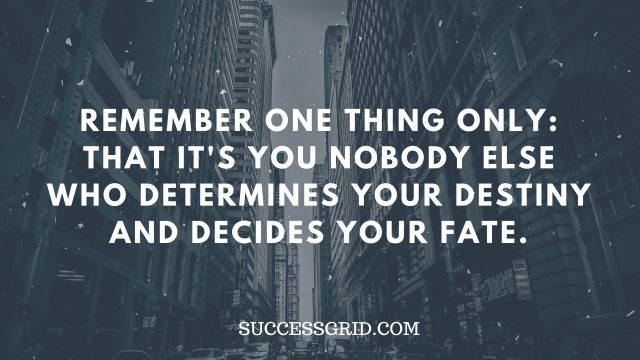 REMEMBER ONE THING ONLY: THAT IT'S YOU NOBODY ELSE WHO DETERMINES YOUR DESTINY AND DECIDES YOUR FATE.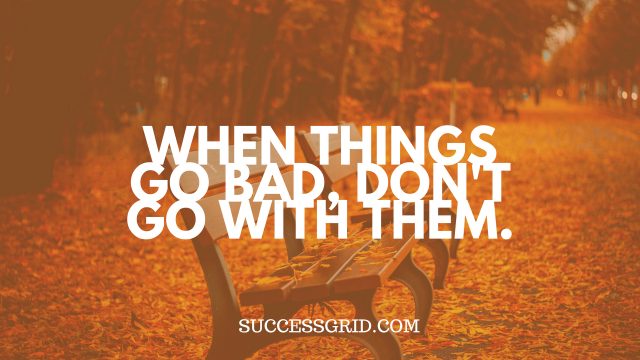 WHEN THINGS GO BAD, DON'T GO WITH THEM. Click To Tweet
BE BRAVE, FOLLOW YOUR DREAMS, AND FIGHT FOR WHAT YOU BELIEVE IN. Click To Tweet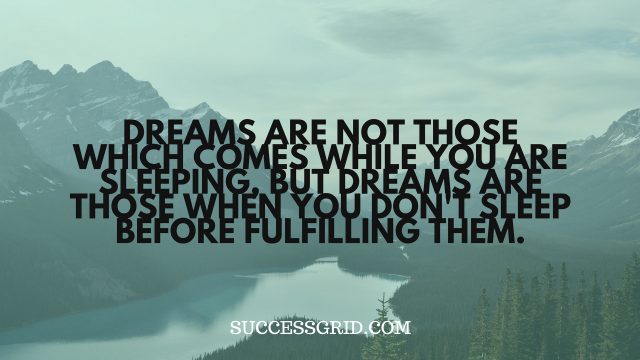 DREAMS ARE NOT THOSE WHICH COMES WHILE YOU ARE SLEEPING, BUT DREAMS ARE THOSE WHEN YOU DON'T SLEEP BEFORE FULFILLING THEM.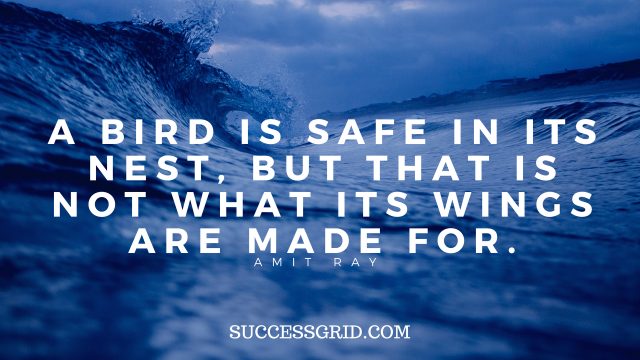 A BIRD IS SAFE IN ITS NEST, BUT THAT IS NOT WHAT ITS WINGS ARE MADE FOR. Click To Tweet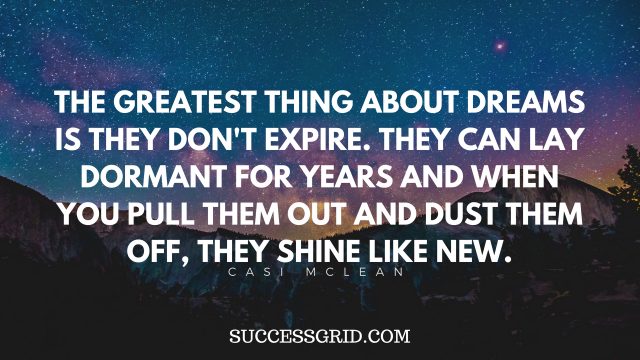 THE GREATEST THING ABOUT DREAMS IS THEY DON'T EXPIRE. THEY CAN LAY DORMANT FOR YEARS AND WHEN YOU PULL THEM OUT AND DUST THEM OFF, THEY SHINE LIKE NEW.
YOU JUST HAVE TO SAY TO YOURSELF, I AM NOT WILLING TO ACCEPT ANYTHING LESS THAN WHAT I DESERVE! Click To Tweet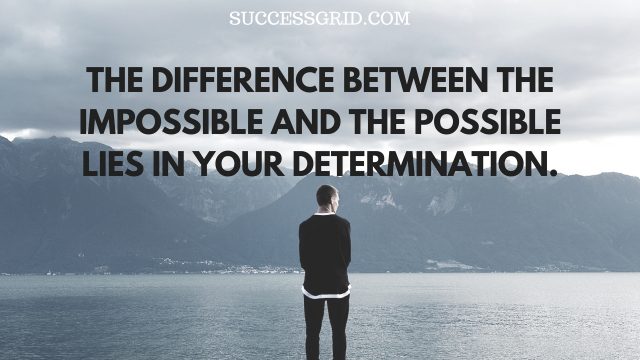 THE DIFFERENCE BETWEEN THE IMPOSSIBLE AND THE POSSIBLE LIES IN YOUR DETERMINATION. Click To Tweet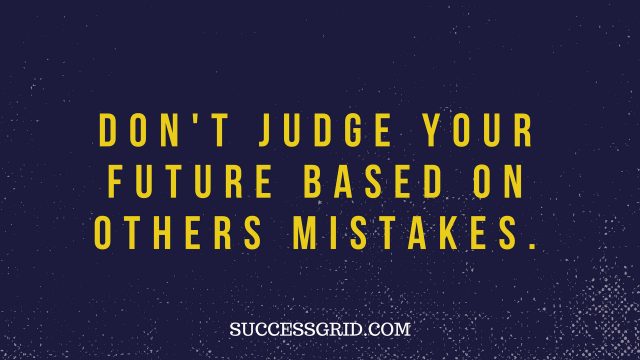 DON'T JUDGE YOUR FUTURE BASED ON OTHERS MISTAKES. Click To Tweet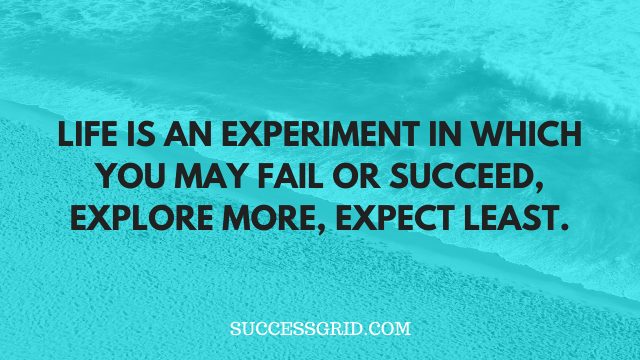 LIFE IS AN EXPERIMENT IN WHICH YOU MAY FAIL OR SUCCEED, EXPLORE MORE, EXPECT LEAST.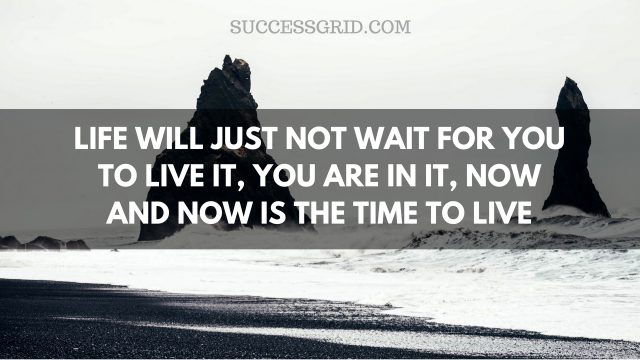 LIFE WILL JUST NOT WAIT FOR YOU TO LIVE IT, YOU ARE IN IT, NOW AND NOW IS THE TIME TO LIVE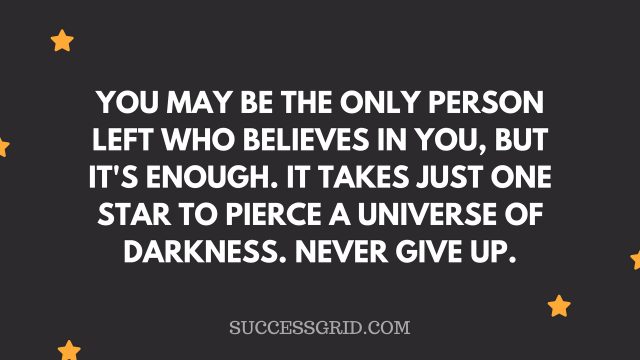 YOU MAY BE THE ONLY PERSON LEFT WHO BELIEVES IN YOU, BUT IT'S ENOUGH. IT TAKES JUST ONE STAR TO PIERCE A UNIVERSE OF DARKNESS. NEVER GIVE UP.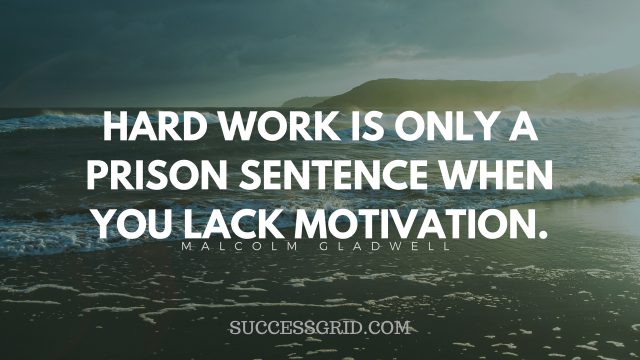 HARD WORK IS ONLY A PRISON SENTENCE WHEN YOU LACK MOTIVATION. Click To Tweet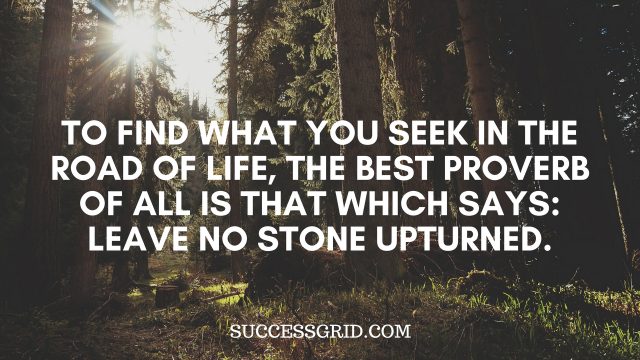 TO FIND WHAT YOU SEEK IN THE ROAD OF LIFE, THE BEST PROVERB OF ALL IS THAT WHICH SAYS: LEAVE NO STONE UPTURNED.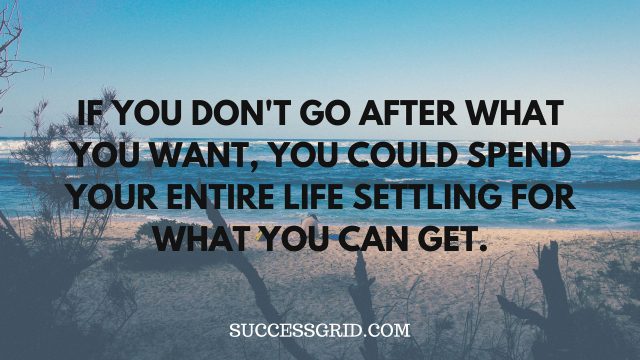 IF YOU DON'T GO AFTER WHAT YOU WANT, YOU COULD SPEND YOUR ENTIRE LIFE SETTLING FOR WHAT YOU CAN GET.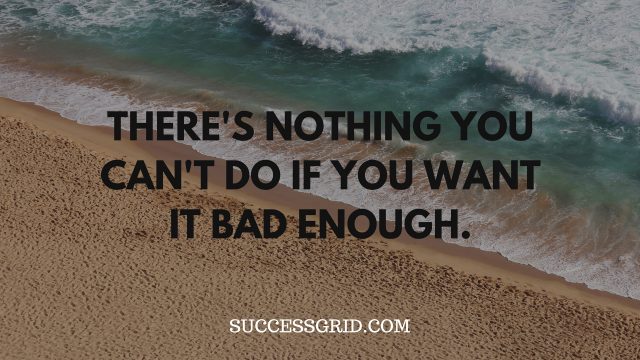 THERE'S NOTHING YOU CAN'T DO IF YOU WANT IT BAD ENOUGH. Click To Tweet
YOUR DREAMS ARE WORTH IT. PERSEVERE. YOUR FOCUS IS YOUR POWER. HARNESS IT. Click To Tweet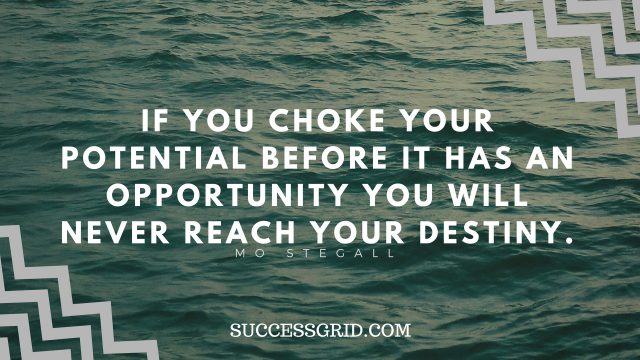 IF YOU CHOKE YOUR POTENTIAL BEFORE IT HAS AN OPPORTUNITY YOU WILL NEVER REACH YOUR DESTINY.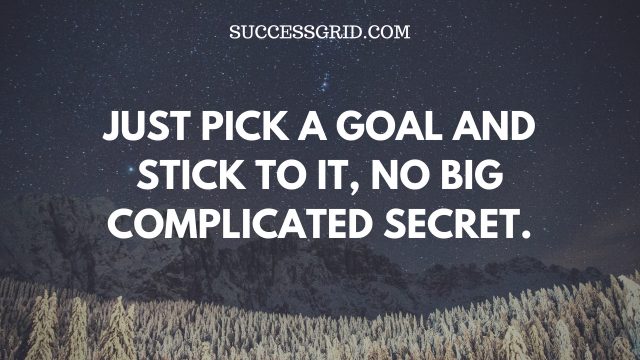 JUST PICK A GOAL AND STICK TO IT, NO BIG COMPLICATED SECRET. Click To Tweet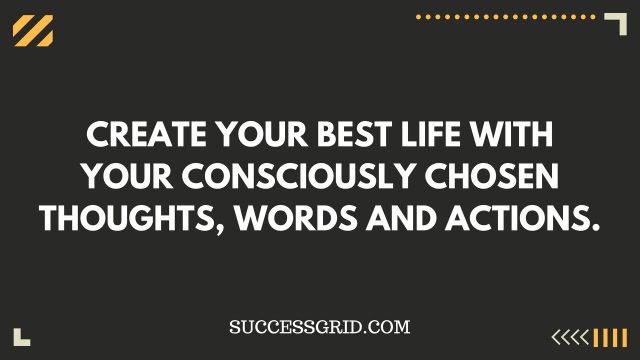 CREATE YOUR BEST LIFE WITH YOUR CONSCIOUSLY CHOSEN THOUGHTS, WORDS AND ACTIONS. Click To Tweet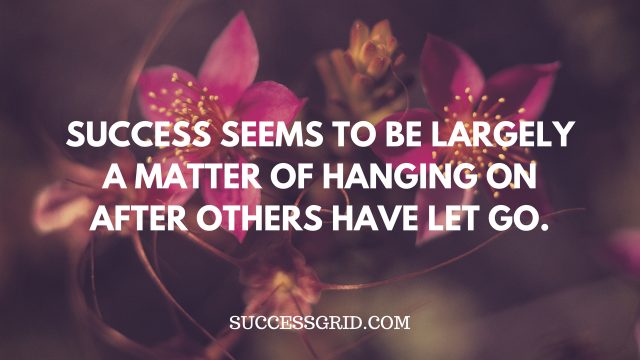 SUCCESS SEEMS TO BE LARGELY A MATTER OF HANGING ON AFTER OTHERS HAVE LET GO. Click To Tweet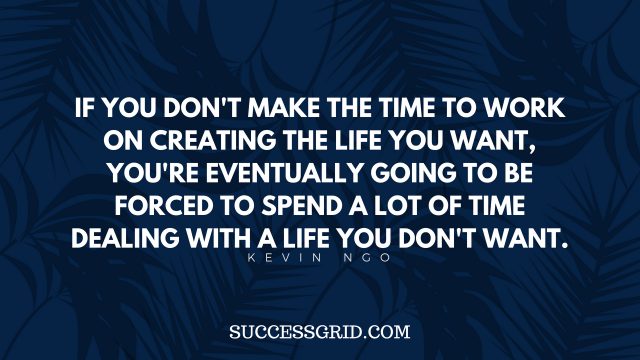 IF YOU DON'T MAKE THE TIME TO WORK ON CREATING THE LIFE YOU WANT, YOU'RE EVENTUALLY GOING TO BE FORCED TO SPEND A LOT OF TIME DEALING WITH A LIFE YOU DON'T WANT.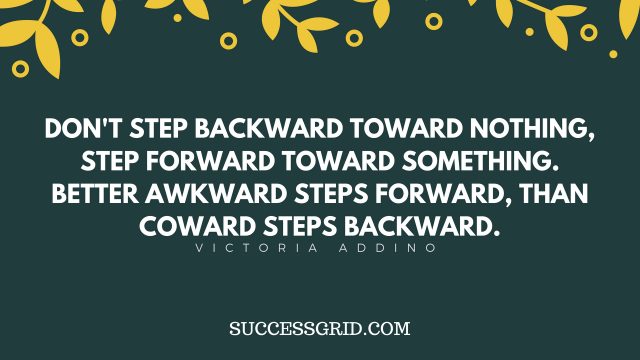 DON'T STEP BACKWARD TOWARD NOTHING, STEP FORWARD TOWARD SOMETHING. BETTER AWKWARD STEPS FORWARD, THAN COWARD STEPS BACKWARD.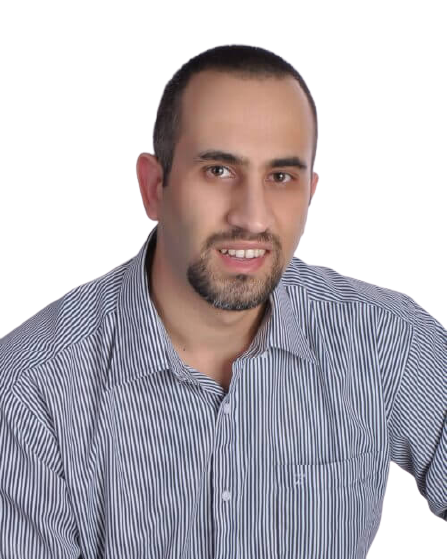 I am the the Founder of SuccessGrid and I am so grateful you're here to be part of this awesome community. I love connecting with people who have a passion for Entrepreneurship, Self Development & Achieving Success. I started this website with the intention of educating and inspiring people to always strive to Raise the Standards to Achieve Greatness.