(Last Updated On: September 6, 2022)
Information technology is a game changer for businesses of all sizes and industries. In today's digital world, IT is essential to operational efficiency, growth, and innovation.
The ability to collect and analyze data faster with the help of software solutions helps companies make more informed business decisions, be more competitive and increase profits.
If your business is struggling to meet its goals or you would like to take it to the next level, investing in information technology may be the solution you've been looking for.
Increasing IT adoption has been linked to better financial performance across various industries.
Businesses that effectively implement IT see improved capabilities, processes, and communication which leads to measurable results such as increased revenue, profitability, and market share.
Let's take a look at some of the benefits of investing in IT that can have an impact on your company.
An integrated platform for collaboration and communication
When it comes to building an effective business communication strategy, IT is a tremendous tool that has evolved significantly over the years.
It has become more dynamic and convenient with its ability to connect people across various channels, enabling them to collaborate seamlessly.
With the right communication tool in place, your team can collaborate more productively and conveniently, allowing them to spend less time on administration and more time on generating value for your organization.
Business collaboration software is designed to make it easier for multiple people to work together, leveraging each person's expertise and experience to create better results.
The software can help improve collaboration and communication between team members. It also helps keep team members up to date on important information.
Team communication software makes it easy to share important documents and keep everyone on one page. It also allows for quick and easy feedback and input from team members.
Collaboration software often has a team inbox where team members can upload files that they want other team members to view or collaborate on.
Team communication software helps improve collaboration and communication between team members.
Teamwork can be improved when employees are given the right tools for computer-supported telephone conversations, real-time web conferences, group messaging, video chatting, and file sharing.
That means more time to focus on significant projects that drive revenue.
Better productivity and employee engagement
IT can also play a role in increasing employee engagement, which is a key driver of productivity.
A modern business collaboration platform can provide employees with the tools they need to share ideas, information, and best practices.
This can help employees connect in new ways, collaborate across distances, and feel empowered to contribute their ideas to the team with the right software and communication tools in place, distributed teams can stay connected, collaborate more effectively, and feel closer despite being spread out across the country or around the globe.
Employee engagement is one of the most important drivers of employee retention, so it's crucial for leaders to create an environment where people feel like their contributions are valued.
By investing in the latest technology for your staff, you can create a more efficient and enjoyable work environment for them.
From mobile devices to robotics, there are many ways to upgrade your company's IT that can improve the performance of your staff and their day-to-day work.
Choosing the right solution can make all the difference in the world. A good IT solution enables employees to work remotely and collaborate seamlessly.
It also supports any devices they choose to use. A good IT solution also keeps your data secure and protected. And last but not least, it provides a simple and intuitive experience for your employees.
When you invest in IT, you can create a better experience for your employees and increase engagement — which directly impacts productivity.
Greater customer engagement
Modern business communication solutions can help create better experiences for your customers, which can lead to more sales.
By providing the right information at the right time, you can help your clients make the most of your products and services.
This can increase their satisfaction and lead to more business for your company. With the right communication tools in place, you can create a better customer experience and increase your company's profits.
These platforms can be used to foster two-way communication so that you can respond to customer inquiries and resolve issues more quickly.
With real-time interaction and collaboration, your team can create a personalized experience for customers which can lead to increased customer satisfaction and brand loyalty.
Investing in IT can result in a better customer experience, which may lead to increased sales.
Improved market visibility and brand reputation
In the digital world, businesses are often measured by their online presence. An easy-to-find website, with relevant, helpful content, and a smooth user experience will help your company stand out from the competition.
A website is the first impression that most consumers have of your company. It must be designed to impress and convert visitors into customers from the very first visit.
During the design process, your website must be designed to help potential customers find solutions to their problems. The navigation must be intuitive and easy to follow.
The content must be helpful and engaging. Most importantly, it must be designed to be found by search engines. Companies with a strong online presence have an advantage in their respective industries.
This includes being easy to find, having positive reviews, and being relevant to customers' needs. you can create a digital hub for your brand and product offerings.
You can build interactive digital tools to showcase your products and services, engage with customers and create a personalized experience for each visitor.
In addition, you can use analytics software to identify potential issues and optimize your online presence based on what you learn. This can help you increase market visibility and boost your brand reputation.
Improved operational efficiency and risk management
With the help of IT, you can also improve operational efficiency across departments and processes. This can help you manage risk and provide a better service to customers.
When you invest in IT, you can create a more automated business. You can leverage automation to speed up processes, reduce costs and increase productivity.
This can help you improve customer service, reduce errors, increase responsiveness and create a more efficient business overall.
Today's businesses are facing an increasing number of challenges both internal and external. From cybersecurity threats to regulatory compliance, organizations must be agile enough to respond quickly to meet their goals.
You can create a more agile business. With the right technologies and software, you can collect and analyze data more quickly, respond to external factors and deliver better customer experiences.
Business agility is a critical component of any business strategy, especially for enterprises operating in highly competitive industries.
With the right systems and software, you can improve forecasting and modeling to make better decisions and identify potential risks that could otherwise have gone unnoticed.
That said, agile businesses are also better equipped to handle crises and respond to regulatory changes more quickly.
IT can help you collect, store and analyze data more efficiently which can reduce the time needed to respond to an event.
You can also use data to create more personalized customer experiences and provide better service.
Agile IT is the ability to anticipate changes, adapt and deliver new services in a timely manner. It requires a high degree of automation, robust security, and performance management.
The ability of an organization to quickly adapt to changing business conditions is critical for success in today's competitive environment.
The ability to deliver new services or products more rapidly means that companies are better positioned to respond to changes in the marketplace, such as new competitors or shifting customer preferences.
The increasing complexity of IT environments is also driving the need for agility.
As organizations look for ways to improve efficiency and reduce costs, they need an infrastructure that can quickly adapt as needs change or as new technologies are introduced.
Agile IT can help you gain greater control over costs by giving you the tools needed for effective resource management and by providing visibility into your spending across all areas of IT operations
…from servers and storage infrastructure down through applications, platforms, and software licenses so you can align your spending with your business goals and strategies.
Agile IT also provides a platform for experimentation, which enables businesses to test new approaches quickly and learn from the results before implementing them across the enterprise.
This approach increases flexibility while reducing risks associated with making major changes across multiple systems at once.
Bottom line: Investing in Information Technology pays off
There's no denying that investing in information technology can have a significant impact on your business.
When you invest in information technology, you can create a more agile, efficient, and engaging organization that is better equipped to thrive in the digital world.
If you're not sure where to begin, you can start with an information technology assessment. An assessment can help you understand what you need to make your business more efficient and productive.
When you make a strategic investment in information technology, you can create a more agile business that is better equipped to respond to change and thrive in the business world.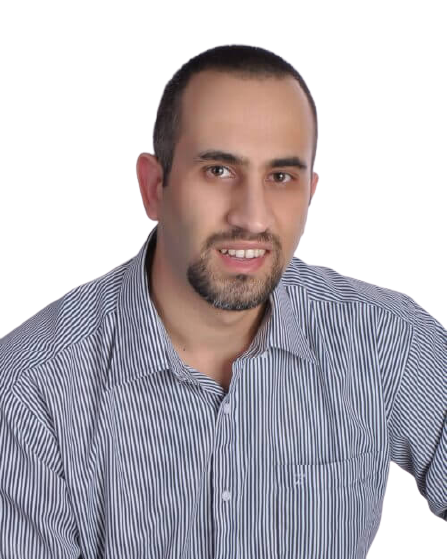 I am the the Founder of SuccessGrid and I am so grateful you're here to be part of this awesome community. I love connecting with people who have a passion for Entrepreneurship, Self Development & Achieving Success. I started this website with the intention of educating and inspiring people to always strive to Raise the Standards to Achieve Greatness.