(Last Updated On: August 26, 2022)
It is not easy to run a business. Along with looking after your customer relations, sales, rent, and managing a whole team, you also need to make sure that your daily tasks are optimized.
It is important to increase the efficiency of your business so that you can grow it slowly and steadily.
Spending extra time on small tasks every day will slow down your overall growth.
Here are some ways to increase efficiency at your workplace.
1: Focus On What Matters
In today's world, marketing is about more than just advertising. It is about understanding what your customers want and delivering it to them in a way that will make them want to buy from you.
The first step for any marketing strategy is to know what matters to your business and then focus on those things.
If you are a fashion retailer, then the things that matter most are fashion trends, customer feedback, and customer reviews.
In the future of content marketing, content will be king. The best way to attract customers is by providing them with high-quality content that they can't get anywhere else.
Content should be created with both the customer and their needs in mind – not just with SEO in mind or solely for social media promotion.
2: Create A Culture That Embraces Growth
A company culture that embraces change is the key to growth and success. It helps the company to stay innovative and competitive in the market.
Some of the ways that a company can do this include:
– Encourage employees to share their ideas, feedback, and concerns with management.
– Provide opportunities for employees to grow and develop their skills by providing them with training programs, mentoring opportunities, career paths, etc.
– Create a work environment that fosters collaboration among different departments in order to come up with new ideas.
The best way to increase efficiency at your workplace is by optimizing your team and their workflow.
This will only happen when your company helps your employees take initiative and risks and work together as a team.
3: Use Data Insights To Save Time
Automation is an important part of any business. It saves time and money and increases efficiency. The use of data insights can also be a great help to your company.
These insights are used to learn about their target audience's behavior, interests, and preferences.
This information can then be used to tailor content specifically for them and make it more engaging for them to read.
Data analysis is extremely important in order to learn various insights about your company so that it can help you in the future.
4: Employee Scheduling Software to Cut Costs
Employee scheduling software is a type of software that helps in managing the schedules of employees.
It is an automated and time-saving way to manage employee schedules without any human intervention.
Such software has been in use for over a decade now, and it has been found that this employee scheduling software has helped companies save up to 40% on their HR costs.
This software helps people manage their employee's hourly work and can be quite a time efficient and productive for the company.
5: Integration with Email Marketing Apps
Email marketing is a great way to connect with your audience and generate leads.
Automating this process can be a time-consuming task, but with the help of email marketing automation software, you can do it from anywhere.
There are many automation tools related to this available in the market today. Some of them are free or have a free trial period, so you can try them out before committing to one.
Here are some features that you should look for when choosing an automation tool:
– Ease of use
– Integration with other tools
– Customization options
– Real-time integration with your main software
6: Workforce Management Software for Reliable Tracking System
As the workforce becomes more transient, companies need to find ways of tracking and analyzing their workforce.
Workforce management software is a system that provides a reliable tracking system and reduces operational costs.
It is an important tool for companies to manage their employees.
It helps them understand who they are hiring, how they are performing, and what kind of training they need.
The software also helps companies better understand their employees' needs by providing them with a database of all the benefits offered to them.
This can help increase employee satisfaction and retention rates in the long run.
Workforce management software is an important tool for any company looking to manage its workforce efficiently.
7: Innovative payment solutions
It is important to use innovative payment solutions so that your company can be more optimized for its daily tasks.
In this era, not everyone uses cash, which is why we need a lot of forms of payment in order to better process our sales.
For example, cannabis retail stores need many payment gateways and cannabis debit processing is mostly done by compliant point-of-sale debit systems.
You can also use different payment gateways that are frequently used in your locality so that it creates ease for your clients to purchase their things.
This will also help your business run faster so that no issues come up during the last part of your sale.
8: Task automation
Task automation is the use of software to automate repetitive tasks. It can be used to increase productivity and reduce errors.
This can make life insanely easy for your employees and leave them free in order to deal with more pressing and complex tasks.
Accounting software is one example of task automation because it automates the accounting and bookkeeping processes for businesses.
It's not just accounting software that uses task automation- there are countless other examples of how this concept can benefit businesses, including payroll management and customer service chatbots!
It is important to use certain smart techniques in order to boost your business. Use these tips and tricks to help you on your path.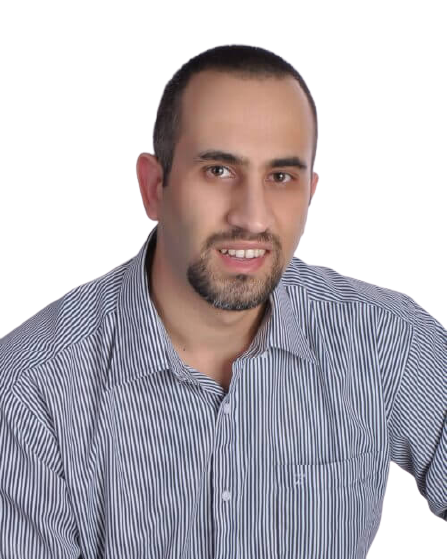 I am the the Founder of SuccessGrid and I am so grateful you're here to be part of this awesome community. I love connecting with people who have a passion for Entrepreneurship, Self Development & Achieving Success. I started this website with the intention of educating and inspiring people to always strive to Raise the Standards to Achieve Greatness.