(Last Updated On: August 19, 2022)
You can deploy popular marketing strategies and only succeed in losing customers.
Even when you advertise in large cities or populated areas like New York City, you might still fail at marketing.
To drive brand visibility and sell your business, you need to understand the rudiments of marketing.
Marketing is rooted in understanding human psychology.
Ever scrolled through an online shop looking for a wristwatch but ended up adding some sneakers and workout spandex to your cart?
That is the power of good marketing!
Now, let's look at some of the strategies professional marketers employ.
1. Rouse customer's curiosity
Curiosity can kill the cat but it cannot kill your business! The best brands harness the power of curiosity to keep customers interested in what their businesses offer.
For instance, some Digital Marketing Agency NYC experts use captivating headers to create a loop in the brain of customers to sustain their, sometimes, cursory interest in a product.
This loop raises questions in their minds and by seeking answers, they learn the value your business offers.
By tapping into this stage of the customer journey, you sell your business through this marketing strategy. Remember, the intent of your marketing should be to:
• increase brand awareness
• establish trust in your identified prospects
• sell the unique, effective solution that your business gives
2. Create value for the customer
It's not about you! Yes, selling your business to a customer is not about your business and how much revenue you can generate. It's about the customer and the value-add of your product to them.
Your marketing outcome will increase if its focus is not on how your product is the best out there.
Does your business offer a solution to the customer's problem or need?
This is the first marketing strategy that you need to hack to position your business for growth.
3. Nurture your already-existing Customers
Acquisition of new customers is a more expensive venture than the retention of old ones. You should avoid the frenzy of acquiring new customers.
If you do not have the scale to manage to pursue many strategies at once, generating new leads should not be your business priority.
One of the objectives of a business is to generate sales and make a profit.
Investing limited resources into attracting new customers who have not attained brand trust can work against your business objective.
However, you should invest in improving the experience of already-existing customers. This can make these customers spend more because of the value.
They may even leave positive reviews about your services on platforms that will gain your business more visibility and lead to sales.
4. Gain trust through social proof
At the heart of every successful marketing strategy is the principle of reciprocity. For every currency you invest in satisfying your customer's needs, you earn back as the social currency of reviews.
Good reviews are the social proof that your business needs to sell itself. As a marketing strategy, you should create an effective system that documents both the good and bad reviews of your business.
These reviews will let potential customers know what value your product offers. And it will also serve as data your business analytics team can use to draw insights on how to improve your product or service.
Also, you can use the bad reviews to understand the pain points of your customers. This will enable you to map out effective strategies you can use to address them.
5. Create an urgency
You can create a sense of urgency by offering your products within a limited time frame. Alternatively, you can offer a limited number of packages at bonus prices.
This creates artificial scarcity and arouses the fear of missing out on your potential customer.
Your prospect is then prompted to spend money immediately, helping you sell your business and generate sales.
6. Consider your marketing channel and CTA
While your marketing can be mostly targeted at your already-existing customers, the opportunity of gaining new ones should not be overlooked.
Here are a few things to consider when designing your marketing strategy.
• Marketing channel
Marketing your business to new customers should involve employing several channels to reach your prospects.
However, it is crucial to note that to achieve marketing success, you must have a clear image of who your ideal customer is. This will inform you better on which channel to use.
For instance, if your business sells digital courses on how to advance a tech career.
You will be wasting resources by directing your marketing approaches at traditional professionals such as nurses and lawyers.
While the rise of the digital age cuts across professions, such traditional groups should not be your primary target.
The primary work tool of your target audience could be emailed, this makes email marketing the appropriate channel.
If your business is in fashion, then Instagram and Pinterest should be your primary marketing channel.
• Call to Action
To communicate the value of your business and generate revenue, you must widen the scope of your marketing campaign.
Sometimes, this goes beyond creating engaging content on your website or designing a colorful landing page.
This is where a clear and compelling Call to action (CTA) is necessary.
Many visitors are not likely to make that click to buy your product or service unless you prompt them to. Have a clear CTA that can be found easily on your chosen channel.
Bottom Line
As a business owner, you must be abreast of the latest trends in e-commerce. Successfully selling your business online is an outcome of understanding the ever-evolving world of marketing.
You must also understand the fluctuations in customer demands and behavior.
Likewise, when you make the decision-making process for your customer easier, you invariably sell your business better.
You will be investing your resources appropriately when you achieve more business growth through professional marketing.
As convoluted as the process of marketing can be, it is not unattainable.
Mastery of the principles that influence these factors is the key to a successful digital marketing campaign.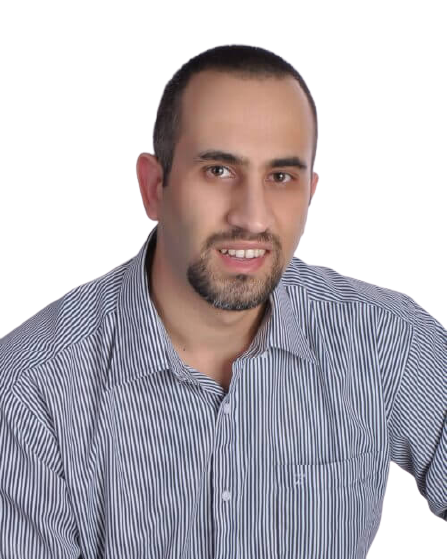 I am the the Founder of SuccessGrid and I am so grateful you're here to be part of this awesome community. I love connecting with people who have a passion for Entrepreneurship, Self Development & Achieving Success. I started this website with the intention of educating and inspiring people to always strive to Raise the Standards to Achieve Greatness.