(Last Updated On: May 27, 2022)
Did you know that people remember stories more than facts? Storytelling is a powerful way to connect with people, and it can be an incredibly effective way to sell. The key is to understand how to weave your story into your conversations with customers. It's a skill that takes practice, but with a little research, you can start reaping the benefits of storytelling right away. Read on to learn more about how storytelling can help you sell more and the five steps you need to know to start incorporating storytelling into your sales strategies today.
Gain Trust
If you want to sell more, you need to start by gaining trust. This is one of the most important things you can do because it's a shortcut to getting your customer on your side. With storytelling, you can show your customer that you understand them and their needs better than anyone else.
In order to gain trust, start with a personal story. Share with your customers what made you passionate about your industry in the first place, or share something that has happened to you that is relevant to them, such as a heart-wrenching customer experience. By sharing this story, they will feel like they're not just talking with someone who can solve their problems; they're talking with someone who has been there too.
Show Instead of Tell
We often get caught up in telling our customers what we have to offer, but the best way to sell is by showing them. This involves using your body language and tone of voice while talking to customers. If you're selling a product, show them how it can change their life or make it easier for them. If you're selling a service, show them what they will gain from working with you.
Another step to consider is creative storytelling. The more creative you are, the more engaged your audience will be.
Ensure that your story doesn't repeat itself too often; listeners tend to get bored when they hear the same story too many times. Watch out for those stories that are always about the same things and find new ways of telling your stories that people want to hear again and again.

Help People Understand Why
Storytelling is an art, and it can sometimes be difficult to get your point across in a clear way. It's important to have a clear message, but it also helps to have a memorable story that helps people understand why you're selling your product. Storytelling is about more than just telling stories; it's about connecting with people emotionally and understanding the needs of your audience.
Creating a sense of empathy for your customers is one of the most important things you can do. This means you need to know what their concerns are and what their goals are before you speak to them. One way to connect with customers is through storytelling because storytelling creates empathy between the buyer and seller.
Incorporate Surprise and Emotion
Surprise and emotion are two important aspects of storytelling. When you tell a story, it will become more memorable if you include surprise and emotion.
For instance, let's say you were trying to sell your company's new product to someone. You might say something like "Have you tried this before? It's brand-new and has never been offered to the public before. The quality is amazing!" This is an effective way to present the product but not necessarily make it the most memorable aspect of your story. Another way to make your story more memorable would be to tell a story about how other people tried out the product and loved it for its amazing quality. If a customer hears that other people have experienced great things with this product as well, then they may feel more confident in taking the risk of trying out the new product themselves.
Take Meaningful Action
Just like storytelling is a powerful way to connect with people, so are meaningful actions. You're already taking action every day by following up with clients and other members of your team, but this is an important part of the sales process that often gets overlooked. When you take meaningful action, you're showing that you care about what these customers or potential customers think. These types of actions can be anything from checking in on how someone is doing to offering a sample or trial version of your product. It doesn't have to be big; it just has to be heartfelt enough that people notice.

Wrapping Up
Storytelling is a powerful way to connect with people. It's a skill that takes practice, but with a little research, you can start reaping the benefits of storytelling right away.
The key is to understand how to weave your story into your conversations with customers.
1) Tell an interesting story
A good story isn't just about who the protagonist is and what happens to them; it's about what makes the story interesting. Your best stories are often ones that have depth and meaning. Remember your goal as a marketer is to keep people engaged throughout your conversation. Everyone loves a good story!
2) Engage them through dialogue
Whether or not you want to share all of this information with your customer, don't be afraid to get personal or ask questions. People love talking about themselves and their lives – use this opportunity to appeal to their emotions and engage them on an emotional level while they're listening to you speak.
3) Connect emotionally through experiences
People remember experiences more than facts because they're more tangible than data points and stats – so create an experience for people that will stick in their memory and help tie your marketing strategy together. Experiences are also more likely than statistics to make people feel something (felt emotion), which helps tie your marketing strategy together as well.
4) Recognize opportunities
The more you listen to people, the more you'll hear about the things that are important to them. Helping people with their problems or giving them a way to solve their problems will create a deeper emotional bond between you and your customer.
5) Be consistent
If you're going to be talking about something, be sure and talk about it frequently. This will help keep your name in people's minds when they're thinking of who they need to contact for that particular product or service. It also means that when they do choose to call you, they'll already have a good idea of what's going on with your business and what products or services would benefit them most.
6) Have fun!
People like to do business with people who make them feel comfortable, so don't hesitate to tell jokes or engage in conversations that are light-hearted and fun – this will help put your customers at ease which will allow for better communication and an overall better experience for everyone involved.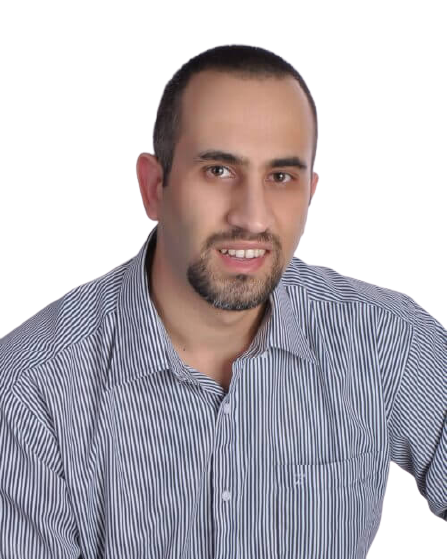 I am the the Founder of SuccessGrid and I am so grateful you're here to be part of this awesome community. I love connecting with people who have a passion for Entrepreneurship, Self Development & Achieving Success. I started this website with the intention of educating and inspiring people to always strive to Raise the Standards to Achieve Greatness.