(Last Updated On: October 12, 2020)
I want to really dive into the one common trait that all successful leaders share and that trait is the ability to identify what's not working and deal with it quickly.
As someone in a leadership position – whether you're a trainer, corporate manager, MLM distributor with a downline, owner of a small business, manager of a sports team, or parent – you want your team to thrive while working together to generate great results.
That means you need to have a strong understanding of what's working – as well as what's not.
It's sometimes tempting to focus only on the positives and ignore the negatives in the hope they'll magically resolve themselves. On rare occasions, that actually happens. But, far more often, a negative situation left untreated will fester and grow into something that threatens the health and performance of your entire team.
Our lives improve only when we take chances—and the first and most difficult risk we can take is to be honest with ourselves – WALTER ANDERSON Click To Tweet
Great Leaders Deal With What Isn't Working As Soon As Possible
To create an environment where all of your team members work in complete alignment with each other, genuinely care for each other, and work together to accomplish incredible goals, there's one incredibly important step you need to take:
You've got to face what isn't working and deal with it as soon as possible.
Do you defend or ignore how toxic your work environment is?
Do you make excuses for your team members' poor performances?
Are you in denial about a personal conflict between individuals that's negatively impacting the dynamics of the team?
Has a team member developed a bad attitude that's affecting others?
Great leaders face these circumstances squarely, heed the warning signs, and take appropriate action, no matter how uncomfortable or challenging it might be.
Great Leaders Pay Attention
Pay attention to the "yellow alerts".
Yellow alerts are the little signals you get that something's not right. People aren't speaking up in meetings. Team members talking in low voices fall silent when you enter the room. When you make a presentation, people looked bored and disengaged. Sales are down for the third quarter in a row. Great Leaders Face the Uncomfortable Situation Head On
Sometimes we choose to acknowledge these alerts and take action, but more often than not, we simply choose to ignore them. We pretend not to notice that something's amiss.
Why?
Because to face what's not working in your team, organization, or own personal leadership means you're going to have to do something uncomfortable.
You might have to confront somebody, risk not being liked, demand respect, let someone go, or maybe even quit your job. But if you aren't willing to do these uncomfortable things, you'll end up tolerating a situation that doesn't work to the point where it causes serious damage.
To learn more about the traits of great leaders, check out the 5 habits of successful people.
You might also enjoy this leadership qualities infographic by Brian Tracy.
Become a More Inspiring and Effective Leader
Keeping this leadership trait in mind, I want to leave you with a bit of homework to complete. Write down at least 5 things that aren't working in your organization right now. Then, resolve to talk to the appropriate people to get find a solution for those issues. To hold yourself accountable, leave a comment below with 1 thing that you could improve upon from your list. I'll follow up with you guys to make sure you're staying on track!
If you are committing to becoming the best possible leader you can be, I encourage you to take my leadership quiz. It will show you your leadership potential and help you identify your talents so that you can strengthen them to higher levels.
You can quickly take it and find out how to become an effective, well-respected, and beloved leader who is able to inspire any team or audience to be their best selves and achieve incredible goals. Click the button below for more details.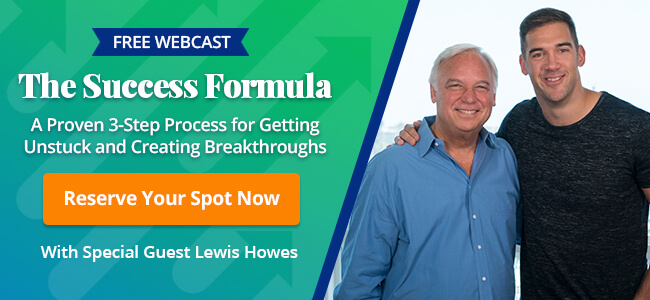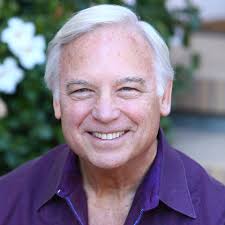 Jack Canfield, America's #1 Success Coach, is founder of the billion-dollar book brand Chicken Soup for the Soul® and a leading authority on Peak Performance and Life Success. If you're ready to jump-start your life, make more money, and have more fun and joy in all that you do, get FREE success tips from Jack Canfield now at: https://successgrid.net/btswebcast