(Last Updated On: August 11, 2022)
Buying an investment property is an excellent idea if you have money to spare and want to open a passive income stream.
You can even sell it at a premium and multiply your funds down the line. But the decision requires a commitment to hefty initial spending and long-term maintenance costs.
Moreover, you must time buying and selling decisions well to set yourself up for success in the long run.
Being a real estate investor is both exciting and daunting for a beginner as you may make it big or get into deep trouble due to careless mistakes.
But awareness can keep your funds safe and growing over the years.
You can rely on the advice of experts like real estate agents, lawyers, and conveyancing specialists to make the best decisions as a newbie and even as you gain more experience.
Here are some tips investors should not miss out on.
Start with clear investment goals
Starting with a haphazard approach is the last thing you should do as an investor. Goal setting is the key to building a viable investment strategy that makes your journey profitable.
A well-rounded strategy enables you to choose the apt type of property, such as land, commercial, residential, or even vacation rentals. Growth, income, and stability are the primary investment goals every investor must consider.
Decide how much you can invest today and where you expect to reach in the future.
Establishing milestones and timelines is equally crucial to winning the game in the complex landscape.
Skip the get-rich-quick mindset
While real estate investing can be highly lucrative, success does not happen overnight. Building a viable portfolio takes time, so a get-rich-quick mindset can do more harm than good.
Rushing into things elevates the risk of mistakes. You may also get frustrated and overwhelmed if you fail to make big money right away.
Seasoned investors recommend being patient as a beginner and taking a slow and steady approach.
Focus on learning the ropes by starting with smaller residential homes and working your way up to condos, multi-family properties, and commercial buildings.
A long-term commitment is a key to getting the most out of your investments.
Pick the apt location
As an investor, you cannot expect to stick with a single market because it can limit your growth potential.
You must diversify at some point to make your money grow, but it is vital to do it strategically. Researching the location is a vital aspect of a successful real estate investment.
Dig deep to learn about the growth potential and resale prospects so that you need not be tied down forever.
Experts recommend sticking to a nearby one as a beginner, but you can diversify to others later.
However, remember that you will have to spend on property management services for outstation locations.
Collaborate with a conveyancing specialist
Although it is tempting to save some dollars on conveyancing services, the last thing you should do is go alone.
A conveyancer keeps your investment safe by inspecting the paperwork and other legal aspects for potential deals. They also help you save time and effort as you start a regular investment business.
Look for a long-term collaboration with a reputable professional. You can check Quittance Legal Services to get fixed fees quotes and choose wisely.
Having an expert in your team gives you peace of mind and lets you focus on buying and selling. Find a reliable one as you begin and keep them with you along your growth journey.
Stay ahead of your calculations
Being a real estate investor means you have to be good with math as it keeps you ahead of your calculations.
Cash flow is the mainstay of a practical strategy, so keep a close eye on where you stand with your funds. Miscalculations in real estate costs, rents, and values can drive wrong decisions.
Start by calculating your funds and the amounts you can borrow before sealing the deal. Consider renovation and maintenance costs to get a fair idea of the project profitability.
Staying ahead of your calculations enables you to avoid impulsive and emotional decisions. As a rule, every choice you make should be based on facts and figures instead of impulses.
Ditch properties requiring too much renovation
House flipping is one of the popular strategies for real estate investors as it can yield good returns. But everything boils down to choosing the properties wisely.
Focus on the ones that do not require too much renovation. You may end up wasting loads of time and money to renovate these homes.
Many times, these projects are just like building from scratch, making them a massive burden for investors. Spending a lot on renovations goes against the ROI maximization goals.
Moreover, there is always a risk that you may not get an optimal price that covers the cost of renovation down the line.
For example, buyers may not be ready to pay more for a renovated place because the location is not good enough.
Be aware of the risks
Remember to be aware of the risks as the industry has a fair share of them.
Beginners are more vulnerable, though even seasoned investors can fall prey to industry-specific threats.
You may encounter problems like market instability, property taxes, and unexpected renovation expenses when you set out to buy a property.
A conveyancing specialist is the best person to uncover them while assessing the potential deals. But things may go haywire even with the best ones, so be ready to bear them.
Being flexible with finance can reduce the risks in the long run. You must have enough but spend it wisely only on the right properties.
Being a real estate investor, you can make massive profits with the right approach. Conversely, you may lose big money by making investing errors.
A strategic mindset gets you on the right track. You must dig deep, seek expert assistance, and manage risks throughout your journey.
These expert-recommended tips cover you on all fronts and help you navigate the real estate investment landscape successfully.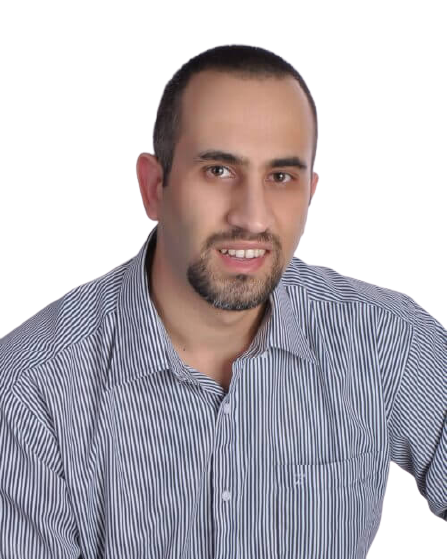 I am the the Founder of SuccessGrid and I am so grateful you're here to be part of this awesome community. I love connecting with people who have a passion for Entrepreneurship, Self Development & Achieving Success. I started this website with the intention of educating and inspiring people to always strive to Raise the Standards to Achieve Greatness.