(Last Updated On: August 11, 2022)
Having a successful business can seem like a challenge, but it is easily accomplished if you have a system established in place.
Once you fool-proof your business operations, it can help you in automating several processes that don't leave much room for errors.
However, getting out of your own way is the key piece of advice here, that many business owners and management members fret about.
If you're looking for ways to optimize your business workflows, we've got nine steps to help! Follow along to know all about it!
1) Establish multiple channels of communication
Usually, companies that don't have an efficient horizontal or top-down communication channel suffer due to the lack of information flow.
The horizontal and diagonal communication channels help inter-departmental communications, whereas, the top-down and bottom-top channels help the management send and receive messages from the downward hierarchies.
Having an effective communication system will help you with clarity in operations, real-time updates, and crisis management.
2) Be available for your management
Your management may not need you on call 24/7, but as a business owner, it is crucial to have a line open in case of contingencies.
If you travel overseas often and require to have international numbers, getting multi-network IoT SIM card plans that fit your requirements can work well.
Easily implemented, these plans can keep you connected from across locations. This will also ensure that you are reachable no matter where you are.
3) Set up conversational bots for customer service
Today, your customers expect instant responses to their grievances or queries.
Rather than resorting to the old-fashioned APIs, you can also establish conversational chatbots that can update them in real time regarding the status of their orders.
Agnostic chatbots are extremely handy for such purposes once fed with the data of your knowledge base.
They can pick emotions, urgency, and priority to decide when to pass the line to a human customer service manager to keep redundant enquires automated.
4) Create task forces and operational teams
It is imperative to have internal moderation teams to keep the cogs of your business turning.
Try creating a task force when there is work to be accomplished on a tight deadline in order to bring the specialists on board.
In other operations, you can create multiple teams to address several aspects of your business so that there is a collective sense of accountability in the staff circle as well.
While distributing shifts and teams, make sure that the skill and experience are evenly distributed in order to produce uniform results.
5) Ensure that the employees are being heard
Your employees and shift workers are the ones putting in labor hours to get the work done.
This also means that they know the nitty-gritty of the operational side of your business.
Hold meetings with employees regularly to take their input on how they think the operations are performing and if there are ways to improve productivity.
It also means that you need to look after your employees by making welfare, safety, and development provisions.
6) Gauge your performance regularly
Installing a process management and optimization dashboard can help business owners and managers keep a careful watch on productivity.
If you're a manufacturing business that works with multiple shifts and orders, keep a close tab on the production lines to ensure that the quality of the final product is of an acceptable rate, the wastage is kept to a minimum, and the time to produce remains optimal.
These dashboards can help you predict the ideal timeline and efficiency, but also compare the real-time performance, thanks to IoT sensors installed on the lines.
7) Create a business strategy you can follow
Gone are the days when SWOT analysis and goal setting were the only priorities of a business.
Today, the competition is so intense that every business has to create short-term and long-term business strategies.
These look after the projections, expectations, diversions, and challenges in a way that can set realistic timelines and growth expectations for a business.
At the end of a week, month, quarter, and year assessing these strategies and then taking a look at how the projected performance compares with the actual performance can give you actionable insights.
8) Lean on delegation and automation
One of the biggest points of resistance that people in business feel weary of is switching to automation.
The main issue may lie in trying to avoid conflict with the labor union and saving up on automation costs.
However, delegating high-risk, hazardous, and repetitive tasks to machinery and robotic technology not only helps your staff but also improves your scope of earnings.
For starters, the labor can pay attention to tasks that require human precision and judgment while the robots achieve optimal production speed.
9) Be future ready
One of the biggest concerns of business manufacturing units is how the future can bring a set of its own challenges.
However, it is completely possible to future-proof your organization, ensuring that it transitions with the changing times.
These can include taking measures such as regularly upgrading equipment and machinery rather than working with older models.
The sooner you keep upgrading, the easier it will be to adapt to the future.
However, if you do not focus on your employees receiving proper training to become adept at using such technologies, you will need to constantly replace them with more skilled labor.
Instead, hold training workshops so that you lower the attrition and unproductive costs.
Wrapping Up
While the ultimate goal for business may seem like expansion, the first action requires setting up a strong foundation that can support such growth.
Without the right structure in place, a business will sooner than later feel the heat of its competitors, not being able to keep up.
If you set the 8 abovementioned remedies in place, you will see how seamlessly your business operations start to flow.
With open communication that flows throughout the organization and measures to set realistic goals and strategies, you will notice a quick and steady growth in your business in a quarter.
We wish you the best and great returns in your endeavors!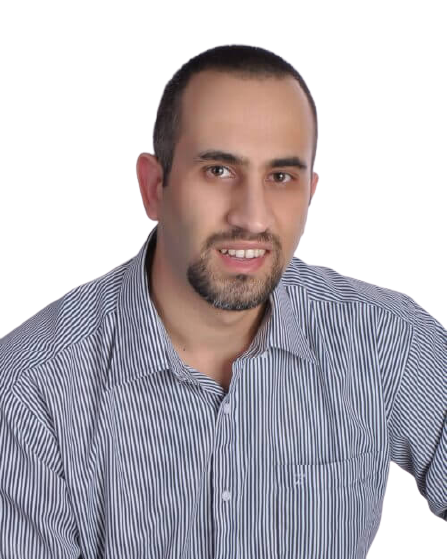 I am the the Founder of SuccessGrid and I am so grateful you're here to be part of this awesome community. I love connecting with people who have a passion for Entrepreneurship, Self Development & Achieving Success. I started this website with the intention of educating and inspiring people to always strive to Raise the Standards to Achieve Greatness.