(Last Updated On: August 12, 2022)
Rideshare companies such as Uber and Lyft are highly convenient and help us get from one place to another on demand.
Drivers could also earn extra income transporting their clients. Though these drivers are competent and skilled, there is still a chance they might get into an accident with reckless drivers on the road.
Here are the steps you should follow after being involved in an Uber or Lyft accident.
Seek medical attention
Your health and safety matter more than anything else. If you are badly hurt, have someone call an ambulance to rush you to the hospital. Even though you feel fine, seeking medical attention would still be a good idea.
Your body produces adrenaline during high stress or when you are in danger, which might be why you don't recognize you are hurting.
If you don't get a complete medical evaluation and the adrenaline wears off, it might be too late to report the incident and get compensation.
The doctor will run some tests to ensure your internal organs are functioning well and there is no sign of bleeding.
After you leave the hospital, it would be wise to follow the doctor's instructions to hasten your recovery and allow you to resume your regular schedule.
Call the police
After you are sure everyone is okay and help is on the way for those badly hurt, the next step would be to contact the police.
We advise you not to wait too long to report the accident to the police because they might not be in a position to help you. The sooner you report the incident, the faster they will begin the investigations to uncover the details.
A common mistake is to avoid calling the police because they think the accident was minor.
If you experience some injuries, later on, it might be too late to report them to your insurance company, who will ask whether you reached out to the police.
Therefore, even though the driver got away with a minor scratch on the bumper, it would still be a great idea to get the police involved.
Collect any viable evidence
Photographs are excellent evidence you could present to your insurance company, and the jury in case matters get to court.
If you are not too severely injured, ensure you take enough pictures of the accident scene before you leave. Capture photos of the vehicle, the road, debris, and street name.
If you are badly hurt, ensure you take pictures of your torn clothes, the blood on the scene, and your injuries. Your phone could lack memory or fail to take photos because the battery is too low.
In this case, you could ask a bystander to take pictures on your behalf.
Please don't leave the accident scene without exchanging contact information with this bystander, as they will automatically become witnesses and need a channel to send you the photos later.
Lastly, remember not to move the vehicle until the police arrive.
Sometimes, the rideshare driver might not be in a position to report the accident.
They could also try to save face and hide the incident from their superiors.
Instead of assuming the driver will report the accident, it would be wise for you to take the initiative and notify the rideshare company.
Navigate to the Trip Issues tab on the rideshare app and narrate your experience with the driver in great detail.
Call them directly and explain your situation if you don't hear back. It would also help to indicate minor information such as the driver's demeanor and how friendly they were during the trip.
If they did not look sober during the ride and you think it may have been a factor that led to the accident, we suggest you don't keep the information to yourself.
Reach out to your lawyer
Accidents are traumatic events that could cloud your judgment.
Insurance claims involving rideshare companies are also more complicated, and the legal terms could be beyond your level of comprehension.
Therefore, hiring a rideshare accident lawyer would be wise to help fight for your rights, explain complicated terminology, and guarantee you receive compensation.
A good lawyer will listen attentively to your situation, give you their honest opinion and avoid giving you false promises of an outcome that may never come.
Unfortunately, the rideshare company at fault might not be on your side and could do all they can to get away scot-free.
Lack of knowledge about their insurance company could also prevent you from getting the compensation you deserve.
Therefore, it would be wise to familiarize yourself with the rideshare insurance policy and determine how they handle situations where the driver is at fault.
Your lawyer could also help you read between the lines, so you don't misunderstand clauses.
Tell your side of the story
When the police arrive at the accident scene, ensure you give a complete account of the events.
Start by narrating where the driver picked you up and explain what you remember about the accident.
It would also help explain where you were going and the route the driver used.
Get compensated for any damages or injuries
You can get back to work if you are fortunate to have left the accident scene with a few scrapes and bruises.
However, severe injuries could prevent you from returning to your regular schedule and keep you away from work for a long time.
The financial implications of getting medical attention, transport to and from the medical facility, and paying for the tests could place a massive dent in your account.
Therefore, it would help to get compensation for the damages the accident caused.
Wrapping up
As we wrap this article up, we urge you to avoid waiting too long to report your accident to the police.
The longer you wait, the lesser your chances of winning the case and getting compensation.
I hope you will never need this advice, but it helps to know what to do in case you find yourself in this situation.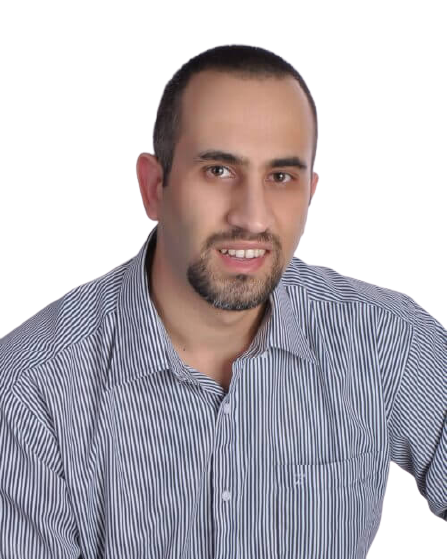 I am the the Founder of SuccessGrid and I am so grateful you're here to be part of this awesome community. I love connecting with people who have a passion for Entrepreneurship, Self Development & Achieving Success. I started this website with the intention of educating and inspiring people to always strive to Raise the Standards to Achieve Greatness.