(Last Updated On: April 13, 2023)
B2B (business-to-business) leads are companies, organizations, or businesses that are potential customers for B2B services or products. These are organizations rather than individuals, and generating leads from such sources has been challenging, even for the big companies.
Today, companies use various channels like social media marketing, email, content marketing, cold calling, website optimizations, PPC advertising, etc. So, B2B lead generation can help your company get ideal customers, spread brand visibility and awareness, increase conversion rate and optimize your sales, among other benefits.
However, generating leads from other businesses is no easy feat. Companies must develop strategies to help them find potential customers more efficiently and give their sales the boost they need. In that case, we have discussed several strategies to boost your B2B lead generation process to help grow your business.
Generating B2B leads is no small feat. It is a complex puzzle that requires a lot of thinking to solve. However, these three steps can help begin the process of leveraging leads.
Knowing Your Prospects
Finding the best leads begins with knowing who to target. Who are your ideal buyers, and how do you contact them? It would help to have a buyer persona that carries information about your customers.
Picking a Strategy
Once you know your prospects, it is not time to figure out how to find them in real life. Remember, there are no one-size-fits-all solutions for funneling leads. You will need specific tools and a plan to capture the interest of the right leads.
Prospecting
The next important thing is prospecting. Understand your leads' buying process and the solutions they are looking for. This will help you create targeted content to reach your prospects.
The following are strategies to follow to generate meaningful leads.
Utilize Content Marketing
Content marketing has for a long time been one of the most effective marketing strategies. However, with all the online content, it is crucial to make yours unique to give your potential customers something different from what they get. So, create content relevant to your target audience and different from what your competitors offer.
Optimizing your content accordingly will help you get the most from this tactic and attract the right people to your business. Your content doesn't have to be that unique; just something worth clicking.
Conduct Surveys
Like reviews, surveys give you a way of knowing how satisfied your customers are. Depending on your customer's response, you can see the quality of products or services and how they feel about them.
Consider addressing these and other issues like improving communication so leads can interact more easily with your business.
There are numerous ways you can improve communication. Email automation, chatbots, or personnel as some ways of expanding your communication channels. It enables you to solve issues now and in the future.
Collect Reviews
Irrespective of how good you think you are, it is wise to collect customer feedback. So, whenever a business buys from you, please encourage them to give a review of your services or products.
Buyers trust the opinions of other buyers, and B2B lead generation is highly influenced by reviews. More than 90% of consumers read reviews before purchasing products or services.
Therefore, negative reviews are the leading lead killer. So, work on getting the best reviews to generate and engage leads.
Personalize Your Content
Generalization is a thing of the past. Through innovative lead generation services, businesses can personalize their content according to the consumers' personas. It is the secret weapon that companies are using to generate leads.
The tactic requires you to thoroughly understand your consumers and create content that is most relevant to them at a personal level. You can use location-optimized content to target people from a specific geographic location or any other demographic information you use to segment your prospects.
More than 80% of businesses are personalizing their content, so you cannot afford to miss it.
Utilize Case Studies
Case studies are also on the rise in B2B lead generation and marketing. Businesses are using them to convince other buyers to buy from them.
However, you must understand that B2B consumers need hard facts before transacting with your business. So, if you have enough evidence to show, please do it. It will help you gain more leads if you can convince your consumers.
Use Attractive CTAs
Your CTAs can make a huge difference in getting leads. A call-to-action is an element in your content or website that calls visitors to take a step. You can create it as a button, text, or form. If a visitor interacts with your CTA, it means they are interested in your business.
Ensure your CTAs are optimized to make it easier to interact with your leads. You can do this by strategically placing them so your visitors will quickly notice them. Avoid placing them at the bottom of the page or near distractive elements.
Another way is to make the CTAs attractive by using a unique design. Choose the right font, size and shape, and background colors. It is also good to make it look urgent by including a copy encouraging the visitor to act immediately.
One word you can add to indicate urgency is "limited." Avoiding mixing values. Focus on one value of your products or services to avoid confusing the visitors.
Optimize Your Landing Page
Another way of optimizing your lead generation strategy is by optimizing your landing page. Do this by including interactive content to attract the attention of your website visitors.
Once you optimize your landing page with engaging content, you have a better chance of keeping consumers drawn to you. This makes it easy to transform them into customers.
Work On Your Video Content
Video marketing has also increased as businesses have discovered that visuals are more effective than text. Whether you use an expert to edit videos or do it yourself, there is no way you can go wrong with video marketing.
Depending on your target businesses, your video content can go a long way to generating meaningful leads for your business. Make in-depth videos, and don't forget to keep them high-quality.
Try SEO
You might already be using SEO, but have you optimized it? SEO is another effective tool for B2B marketing and lead generation. However, it is not just about using SEO.
You have to find the right SEO by looking at your competitor's websites and the kind of words they use. Review your consumers' personas and create SEO that matches their interests.
Creating target-specific content will help you know the right keywords and SEO for your tactic.
Make Your Content Mobile-Optimized
A considerable number of consumers have turned to mobile users because of its convenience. Therefore, if your content or site is not mobile-optimized, there is a lot you are missing out on already. Optimizing your content for mobile viewing will encourage more action and conversion.
Use Social Media
Social media is no longer for companies looking for individual customers only. More businesses are joining the social media sphere to benefit from B2B marketing and lead leveraging.
Different channels allow firms to funnel quality leads by expanding their reach to a broader audience. Social media presence attracts not only mere people but also other businesses who may need your products or services.
Show reviews on your sites and display your business' stats for more credibility to attract more prospects. It is also advisable to make your content sharable. Utilize social media plugins to enable content sharing that will boost your trust.
Ask for Referrals
For a long time, referrals have been an effective tool for generating leads that are more likely to convert to customers. However, it calls for creating successful and meaningful customer relationships and providing the best customer service.
If your customers are satisfied with whatever they get from you, they will be more willing to refer their friends and other people to you without second thoughts.
Remember, these are not just mere leads. They have a higher chance of becoming your customers since more than 90% of consumers trust businesses referred by the people they trust.
You will likely have repeat customers when you have quality products or services. Many companies miss the opportunity of leveraging leads by letting the customers go. The best way to utilize this opportunity is to request your customers to refer others to you. You can also provide materials that they can distribute to other people.
Consider A/B Test Campaigns
Conducting successful marketing campaigns is beneficial to generating leads. However, you may not know the most effective parts of the drives. Conducting A/B testing helps you compare two strategies to understand their effectiveness.
For instance, if you decide to test your email campaigns, you can experiment with variables like content, sending times, wording and formatting, subject and title, sender name, etc.
Bottom Line
These are practical tips for B2B lead generation for more growth. The most important thing is understanding your target consumers and using the best innovative lead generation services.
It not only helps get the attention of your prospects but also gets meaningful leads that are more likely to convert.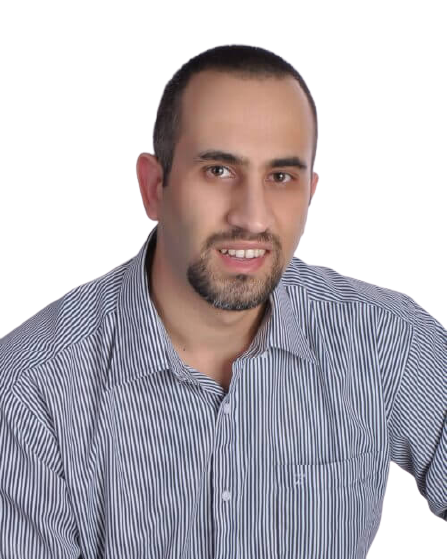 I am the the Founder of SuccessGrid and I am so grateful you're here to be part of this awesome community. I love connecting with people who have a passion for Entrepreneurship, Self Development & Achieving Success. I started this website with the intention of educating and inspiring people to always strive to Raise the Standards to Achieve Greatness.