(Last Updated On: November 16, 2022)
WordPress is one of the most popular website builders, thanks to the ease and flexibility it offers to business owners. Statistics indicate that almost 43% of websites on the internet run on the platform.
While you can easily get your website up and running with WordPress, taking a set-and-forget approach with them is the worst blunder. In the ideal world, business owners would invest in weekly or monthly fixes.
But it is practically impossible in reality because of time and money constraints.
You may actually wait for a glitch or performance issue to pay attention to your website. Imagine how waiting for trouble can affect your business because even a minor issue can cause downtime, which is the last thing you want to encounter.
A proactive mindset keeps you a step ahead of problems and ensures a great-looking and high-performing WordPress website. While you may implement regular checks, New Year is the best time to begin the initiative.
Here are a few signs to consider for a WordPress web design revamp this New Year.
Sign #1: Your design does not appear branded
WordPress themes let you get a site up sooner than you imagine. But you may have opted for a random one at the outset.
While the method promises ease and speed, it often creates a site that misses out on a branded appearance. Such sites are not great from a business perspective as they do not replicate the brand's look and feel.
Your website must showcase branding elements such as color, logos, typography, and images you use across other marketing channels.
Design consistency is crucial to communicate your values and leaving a lasting impression on your visitors. Inconsistencies in WordPress design indicate the need for a makeover sooner than later.
Sign #2: The custom home page is missing
Another sign to consider a revamp for your WordPress website this New Year is not having a custom home page. Since the home page is where the visitors land, it often determines the first impression.
Visitors will likely convert if they find the landing page eye-pleasing, meaningful, and informative. Conversely, a lackluster home page can increase the bounce rate or decrease the crawl rate of your site.
You cannot expect visitors to browse product pages to learn more about your brand and offerings. A makeover for your home page can give them good reasons to stay, explore, and buy.
Sign #3: Conversion rate is low
A low conversion rate can be a killer for a business, and it mostly happens when your website is not good enough. Have a close look at its design to understand whether it offers opportunities for visitors to move down the buying funnel.
Even if visitors do not reach the conversion page directly, they should get closer to it. Some actions that boost the chances of conversion include filling out a contact form, subscribing to emails, and downloading an e-book.
If your WordPress site fails on these fronts, it probably requires a refresh with stronger calls to action and more conversion pathways.
Sign #4: Slow-loading web pages
Slow-loading web pages can have dire implications for your website. They can compromise user experience and drive away visitors for good because nothing is more frustrating than a site that takes forever to load.
Online buyers are short of time and spoiled for choice, so they may quickly move to another seller if your web pages load slowly.
Thankfully, builders like WordPress have built-in plugins and high-speed themes you can rely on to boost the loading speed.
Consider running a speed test with a free tool and reworking the design to address the underlying design issues.
It is the first thing you should work on this New Year because slow speed can be repulsive, even for the most loyal customers.
Sign #5: Your SEO results are unimpressive
The real benefits of a business website boil down to its search engine rankings. Appearing on top of web searches makes your brand visible, accessible, and reliable.
A viable and consistent search engine optimization plan ensures a high ranking for your WordPress website.
But problems with its design, content, and usability can affect the SEO results adversely, no matter how hard you work. If your strategy does not appear to deliver to expectations, you must opt for a revamp this New Year.
Sign #6: Lack of responsiveness
Responsiveness is another significant factor to consider when evaluating your WordPress website. A lack of responsiveness can hurt your business in more than one way.
It means missing out on a significant customer base because most online buyers prefer to buy and shop via mobile devices. Also, responsive websites score better on the SEO front, so they are more likely to rank higher in search rankings.
Ensure that your website scales seamlessly to smartphone and tablet screens. Invest in a design revamp if it fails to pass the criteria.
Sign #7: You want new functionality
Another sign to consider a WordPress website revamp is the need for new functionality. You may want additional features to keep pace with the latest web design trends and customer expectations.
For example, eCommerce checkout, custom web forms, and online appointment scheduling features can enhance the user experience of your site.
A redesign project is an opportunity to empower your website with better UX with WordPress plugins. More features and better UX translate into higher conversion rates and better retention for your business.
Customers are likely to return for repeat purchases and recommend your brand to others due to impressive products and shopping experiences.
The New Year is approaching fast, and it is time to strategize for business growth. If you run a WordPress website, now is the time to assess it and look for design flaws.
Watch out for these signs and address them with relevant design changes sooner than later. The good thing is that you can get a makeover without breaking the bank.
But ensure finding a reliable design partner you can trust to ramp up the look and feel of your brand online.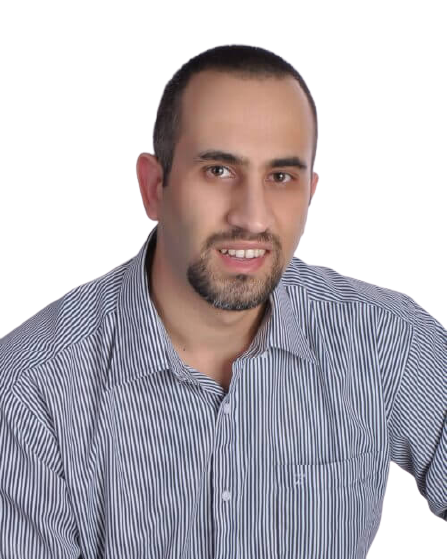 I am the the Founder of SuccessGrid and I am so grateful you're here to be part of this awesome community. I love connecting with people who have a passion for Entrepreneurship, Self Development & Achieving Success. I started this website with the intention of educating and inspiring people to always strive to Raise the Standards to Achieve Greatness.