(Last Updated On: December 8, 2022)
The manufacturing sector is inherently a traditional domain with a high dependence on machines and the workforce.
There wasn't much scope for tech adoption in the industry until the pandemic when technology became an integral part of manufacturing operations.
But recent years have witnessed a tech shift for both large and small enterprises. Advanced solutions can enhance operations by increasing outputs, improving efficiencies, and reducing waste.
Not surprisingly, manufacturers are more than keen to invest in technology and take the next step.
Besides the explicit benefits it provides, manufacturing tech can keep businesses ahead of the competition, consumer expectations, employee needs, and market trends.
But becoming tech-savvy is easier said than done because the change can be complex, expensive, and hard to implement.
You may also have some qualms about moving away from legacy systems and processes and adopting new ways to do things. However, you can ease the journey with the right approach and mindset.
Here are some actionable tech tips manufacturers should embrace in 2023.
Revisit your goals
Before planning your innovation initiative this New Year, consider revisiting your business goals. It enables you to craft a plan that actually helps in achieving them.
Business goals for manufacturing enterprises may vary from expanding their capacity to adding new product lines and setting up more plants at other locations. Once you define your objectives, you can pick the right tech solutions to fulfill them.
Of course, improving your current operations should also be on top of your wish list. Look for tech solutions to cover both fronts so that you get value for money.
For example, automating existing processes is a good idea so that your employees can focus on the new goals and processes. Conversely, you can add high-tech machines for the new ones.
You may even modernize both, but everything depends on your spending capacity.
Decide on your innovation budget
The New Year is the best time to assess your processes and budget for improvements. It is something almost all business owners do as a way to start afresh.
Considering modernization goals for your manufacturing company is a great idea. Your tech transformation journey should begin with deciding on an optimal innovation budget, regardless of the size and scale of operations.
Expect the evolution to cost a bit because software tools and solutions often have hefty price tags. But they offer worthwhile benefits that cover the cost sooner than later, so you should not have any qualms about the investment.
The best way to determine an innovation budget is by seeking input from your finance team. They are in the right place to recommend an amount you can comfortably set aside for the initiative.
Check the latest trends
The pace of innovation in the industrial manufacturing sector is faster, and something new is always around the corner.
Industrial automation and prototyping have been around for some time, but you can explore the newer ones this year. Industrial IoT, Artificial Intelligence, Machine Learning, and robotics are the new ones in the industry.
You can also learn about simulative training with technologies like Virtual Reality and Augmented Reality. Business owners must check the latest tech trends to pick them quickly and gain a competitive advantage.
You can read industry-leading tech blogs and listen to podcasts to stay up to date and integrate modern technology into your operation. Keeping an eye on your competitors is also a wise move.
Pick relevant technologies
Although the innovation goals are the same for all industrial manufacturers, roadmaps differ according to several factors. So you must be selective about picking only relevant technologies that deliver real value to your company.
For example, femap (Finite Element Modeling and Postprocessing) software applies to industries like aerospace, defense, automotive, and engineering.
The high-end technology offers solutions for complex engineering problems to achieve better product quality and customization.
You can bring a technology consultant on board to assess your processes and needs and recommend innovation alternatives accordingly.
It saves you from picking trends blindly and helps you stick with ones that are just right for your business.
Automate as much as possible
Another piece of advice industrial manufacturers must follow in 2023 is to automate as much as possible.
Automation is not about replacing the human workforce but reducing their workload so that they can focus on business-critical tasks.
Further, it helps streamline the operation, increase output, minimize errors, and make work easier for your staff. You can find reliable automation software without breaking the bank, so onboard them sooner than later.
Consider starting small with a few machines and processes and gradually moving to the others. The approach enables you to develop trust in automation.
At the same time, it makes employees comfortable with the concept by eliminating the fear of automation taking over their roles and jobs.
Adopt green technologies
Sustainability is one of the emerging trends in the industrial sector. In fact, it is here to stay, so overlooking it can put you behind in the race. The good thing is that you need not spend a fortune on adopting sustainable solutions.
You can join the bandwagon by adopting green technologies this year. Solutions like energy-efficient equipment, solar installation, smart meters, and recycling should be on your innovation checklist in 2023.
While these technologies may entail a significant investment, they offer environmental benefits, improve your company's reputation, and give your business a head start with the latest regulations.
Embracing the latest technology should be a priority for industrial manufacturers in 2023 and beyond.
It has immense benefits, from enhancing efficiencies to increasing productivity, reducing employee workload, and strengthening the reputation of the business.
However, the cost of innovation is often a concern, specifically for small manufacturers. Even established business owners may have some qualms because modernization can entail a struggle for employee buy-in.
But the move need not be daunting and expensive as you can follow these tips to do it seamlessly. Include them in your New Year checklist to set up your business for success.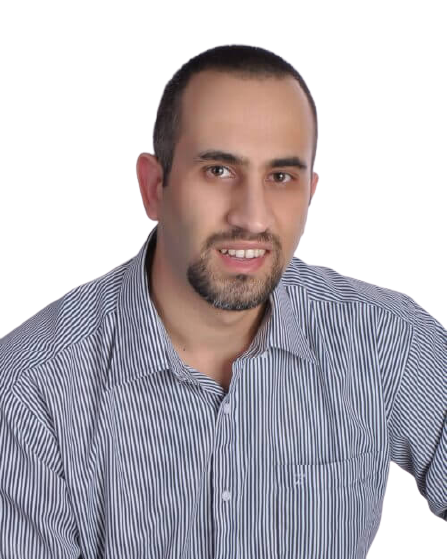 I am the the Founder of SuccessGrid and I am so grateful you're here to be part of this awesome community. I love connecting with people who have a passion for Entrepreneurship, Self Development & Achieving Success. I started this website with the intention of educating and inspiring people to always strive to Raise the Standards to Achieve Greatness.