(Last Updated On: April 3, 2023)
In today's highly competitive market, having a powerful brand presence that stands out from the competition is essential for business success.
With so many brands vying for attention, it's important to implement innovative marketing techniques to differentiate your brand and leave a lasting impression on potential customers. Still, wondering why it is vital?
Did you know that the number of US adult TikTok users increased by 18.3% in 2020, reaching 78.7 million users? This highlights the growing importance of innovative marketing techniques to reach and engage customers.
In this article, we'll explore some of the most influential and innovative marketing techniques brands can use to make them stand out.
Whether you're a new business just starting or an established brand looking to refresh your marketing approach, these techniques will help you differentiate your brand and impact your target audience.
So, let's dive in and explore the world of innovative marketing!
Create Unique and Engaging Content
Creating unique and engaging content is essential to any successful marketing strategy. Producing relevant, informative, and visually appealing content can attract more followers and leave a lasting impression on your audience.
You can create various types of content, such as blog posts, social media posts, videos, and more. It's crucial to showcase your brand's personality and values through your content to differentiate your brand from competitors.
Additionally, by consistently producing high-quality content, you can establish yourself as a thought leader in your industry, increase brand recognition, and drive more website traffic. So, invest in creating compelling content that resonates with your target audience.
Utilize TikTok Marketing Firm
In today's digital age, social media platforms like TikTok have emerged as a rapidly growing platform with a vast audience base, especially among younger demographics. With over a billion active users, it offers businesses a unique opportunity to engage with their target audience through short and engaging video content.
Thus, partnering with a TikTok advertising agency can help businesses create compelling ads that align with their brand values and personality. These ads can target specific audiences and be optimized for maximum engagement and conversions.
Moreover, these advertising agencies can provide businesses with valuable insights and data on audience behavior and engagement, allowing for continuous optimization of campaigns. By utilizing TikTok as a marketing strategy, companies can tap into a vast audience base, increase brand awareness, and drive sales and revenue.
Use Influencer Marketing
Influencer marketing is an effective way to reach new audiences and increase brand visibility. Collaborating with influencers with a significant social media following allows you to tap into their audience and expand your reach.
According to one survey, businesses earn an average of $5.20 for every $1 spent on influencer marketing, making it one of the most cost-effective marketing strategies for brands.
You can partner with influencers in your industry and have them promote your brand through sponsored posts, product reviews, and giveaways. This will help you reach a wider audience and enhance your brand's reputation. Influencer marketing also allows you to establish trust with your target audience by endorsing a respected influencer.
Choose influencers who align with your brand's values and personality to ensure authenticity and a better connection with your target audience. This way, you can achieve a higher return on investment and drive more sales for your business.
Host Virtual Events
Hosting virtual events has become an increasingly popular marketing technique for businesses of all sizes. With advancements in technology and the rise of remote work, virtual events offer a cost-effective and convenient way to engage with your target audience.
They can take many forms, from webinars and product launches to Q&A sessions and workshops. By hosting a virtual event, you can showcase your brand and provide value to your audience. These events can also help you establish yourself as a thought leader in your industry and create a memorable experience that leaves a lasting impression on attendees.
Additionally, these events allow you to reach a wider audience as geographical barriers are no longer an issue. With proper planning and execution, virtual events can be as impactful as in-person events and offer unique advantages, such as increased accessibility and data analytics.
Use Search Engine Optimization (SEO)
Search Engine Optimization (SEO) is optimizing your website and its content to improve its visibility and ranking on search engine results pages (SERPs). By incorporating relevant keywords and phrases, optimizing meta descriptions and titles, and creating high-quality content, you can improve your website's chances of appearing at the top of SERPs.
SEO is essential for driving organic traffic to your website, increasing brand awareness, and improving your online reputation. By implementing effective SEO strategies, you can make it easier for potential customers to find your website and improve your chances of converting them into paying customers. SEO is a cost-effective marketing strategy that can provide long-term benefits for your business.
Use Chatbots
Chatbots are becoming increasingly popular in the world of marketing. They are automated messaging systems that can communicate with customers and provide them with assistance or information. You can enhance customer experience by providing instant support and resolving queries in real time by utilizing chatbots.
Chatbots can help you save time and resources by handling routine customer inquiries and support requests, leaving your team free to focus on more complex issues. Additionally, chatbots can be programmed to learn from customer interactions, allowing them to provide increasingly personalized and relevant responses.
Integrating chatbots into your marketing strategy can also help you gather valuable data on customer behavior and preferences, which you can use to improve your products and services. Moreover, chatbots can be used for lead generation, product recommendations, and upselling, making them versatile tools for driving sales and enhancing customer engagement.
Feature User-Generated Content
Embracing user-generated content (UGC) is a powerful way to connect with your audience and increase your brand's authenticity. UGC refers to content your customers or followers create, such as reviews, photos, and videos.
You can create a community around your brand and increase engagement on social media platforms. Your customers can become brand ambassadors and help promote your products or services. Plus, UGC can provide valuable feedback and insights into your audience's preferences.
To encourage UGC, you can create social media campaigns and hashtags that enable customers to share their experiences with your brand. You can also feature user-generated content on your website and social media platforms to showcase your customers' loyalty and enthusiasm for your brand. By embracing UGC, you can humanize your brand and build trust with your audience.
Email Marketing
Email marketing is a powerful tool for businesses to connect with customers and prospects. An effective email campaign is an engaging subject line that gets your audience's attention, a clear message that resonates with them, and a call to action that motivates them to act.
Personalization and segmentation are crucial to ensure your emails are relevant and engaging. Testing and optimizing your emails based on metrics such as open rates, click-through rates, and conversions can help you improve your results over time. Overall, email marketing can be impactful in building relationships with your audience and driving business growth.
Collaborating With Nonprofit Organizations
Partnering with nonprofit organizations can be a powerful way to market your brand and make it stand out. You can increase your credibility and build customer trust by aligning your brand with a nonprofit that shares your values. Additionally, partnering with a nonprofit can help you reach new audiences and tap into their networks.
Choosing a nonprofit that aligns with your brand and target audience is essential to make the most of this type of partnership. Consider what causes your customers care about and find a nonprofit that supports those causes.
Then, work together to create a campaign or event that raises awareness and funds for the nonprofit. This can include donating a portion of your sales to the nonprofit, hosting a charity event, or creating a co-branded product that benefits the nonprofit.
Ultimately, partnering with a nonprofit organization can help your brand differentiate itself in a crowded market while positively impacting the world.
Customer Loyalty Schemes
Customer loyalty programs are a great way to reward customers for their repeat business, incentivize them to make more purchases, and foster long-term loyalty. Don't believe it?
According to a study by Forrester, customers who are part of a loyalty program spend up to 20-40% more than non-loyalty customers and are 5-10 times more likely to make repeat purchases from the same brand.
Thus, by offering discounts, rewards, or exclusive perks to loyal customers, you can create a sense of appreciation and recognition that can increase their overall satisfaction with your brand. This can increase customer retention and positive word-of-mouth, as satisfied customers are more likely to recommend your brand to others.
That is why it can effectively boost customer engagement and build brand loyalty, leading to long-term business success.
The Bottom Line
By implementing these innovative marketing techniques and staying ahead of the curve, you can create a strong brand identity and build lasting relationships with your customers. Don't be afraid to try new things and experiment with different strategies to find what works best for your brand.
Remember, marketing is all about creativity and meaningfully connecting with your target audience. So, keep pushing the boundaries and stay ahead of the competition. Your brand can succeed and stand out in the highly competitive marketplace with the right marketing approach.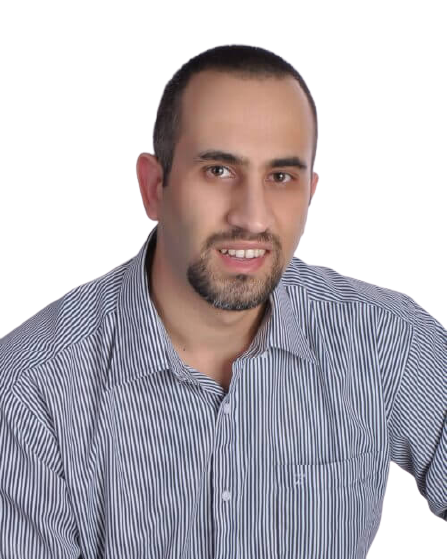 I am the the Founder of SuccessGrid and I am so grateful you're here to be part of this awesome community. I love connecting with people who have a passion for Entrepreneurship, Self Development & Achieving Success. I started this website with the intention of educating and inspiring people to always strive to Raise the Standards to Achieve Greatness.