(Last Updated On: August 22, 2022)
Tracking sales is perhaps one of the most crucial aspects of running the organization for small business owners.
After all, you need to understand what your team is doing right and wrong to perfect the sales process for your business.
But you cannot constantly chase individual performance, even with a small team on board. You must establish a system to track and quantify the day-to-day activities and long-term performance of your sales reps.
A sales scorecard can do the trick for you. Let us share how this measuring system can help small businesses make it big.
Simplify your sales process
Whatever the size and scale of your organization, you must not leave your employees with a trial-and-error approach to securing deals.
Defining a process for them is a far better alternative. Typically, it includes uncovering prospects, following them up, creating opportunities, scheduling discovery, sending proposals, and closing the deals.
A sales scorecard enables you to break a complex process into a few controllable key performance indicators (KPIs). Your reps can focus on them and give their best, which drives productivity and performance for the team.
Better productivity and performance translate into higher sales and consistent growth for your small business, so scorecards are worth investing in.
Improve communication
Seamless communication between managers and the workforce is the key to organizational success. But achieving it is easier said than done, even for small businesses with fewer people on board.
Scorecards can improve communication between managers and employees.
Both can be on the same page as employees know what is expected of them, while managers can keep track of individual performance and provide actionable, real-time insights to improve it.
The business runs smoothly when there are no communication bottlenecks between people. Moreover, there is hardly a chance of misunderstandings and disputes.
Help employees with time management
Time is money for enterprises, and small enterprises need to prioritize time management.
They can actually run well with limited resources by conserving time and allocating it to business-critical functions. Sales scorecards provide reps with the most important metrics, making it possible to pick their tasks wisely.
They can set priorities and determine how to use their time for doing tasks that matter instead of wasting it on frivolous activities.
Likewise, sales managers can save time on monitoring employee performance by checking only the key metrics.
Determine achievable goals
Setting unrealistic goals for your salespeople is counterintuitive, and they may end up feeling stressed.
It may even lead to a drop in their performance. A sales scorecard helps you determine achievable goals and evaluate performance against them.
You can even use it to break the goals into smaller milestones that look less stressful and easier to achieve.
Picking an apt employee scorecard template can motivate people as they feel less pressure with more realistic targets they need to achieve every week, month, and year.
Closing four deals a month sounds much easier than managing fifty deals a year, so employees are less likely to be daunted by the monthly figure.
Support a healthy competition
Another good reason to implement a sales scorecard for your small business is that it enables gamification, which goes a long way in getting people more involved with their work.
Consider it a way to create healthy competition within the team, where everyone gives their best to surpass their peers.
But ensure that it stays in a healthy space instead of focusing on incentivizing the high performers and shaming the laggards.
Create a system that encourages the overall behaviors to generate more sales for the business.
Foster accountability
Salespeople want to be successful by giving their best. They thrive with a real-time performance feedback system that shows them performance lags and tells them where and how they can improve.
A sales report or CRM dashboard fails to provide them with these insights, but a sales scorecard covers them on the front.
You can define and calculate the team's metrics and put them on a spreadsheet that reps can use to track them. They can see where they stand performance-wise and devise ways to overcome the gaps if they exist.
Provide valuable feedback
Employee feedback is vital to improving your team's performance. After all, people must understand their performance lags to work on them.
A sales scorecard empowers managers with real-time insights they can use to provide authentic and meaningful feedback to the employees.
They need not chase employees, so they have more time to work on the growth-critical aspects of the small business.
Moreover, people tend to take the feedback positively when it stems from authentic data instead of personal opinions.
Enhance coaching opportunities
Employee coaching is a daunting task for small businesses because managers hardly know where to start. Sales scorecards facilitate coaching sessions by enabling leaders to gauge every salesperson's performance.
They can identify individual pain points and coach people accordingly instead of taking a one-size-fits-all approach for the entire sales team.
It makes coaching more meaningful and eliminates the wastage of time and effort on people who do not actually need help.
Reduce paperwork
Paperwork is a waste of time and resources for businesses, and small ones want to eliminate it sooner than later.
It complicates processes and increases the workload of managers. Fortunately, sales scorecards track employee progress electronically, so managers need not handle and manage multiple files of sales reps.
Browsing through the scorecard to analyze and compare performances is a breeze.
The best part is that minimal paperwork takes your business a step close to sustainability.
Implementing a sales scorecard is easy for small businesses as you can leverage a tested template to get it off the mark.
You can rely on it to create a proven process to fuel your sales, revenues, and profits sooner than later. The only thing you need to do is to pick the apt metrics that apply to your business instead of going too far with too much.
Once you identify them, the sales processes become far more efficient as employees ace productivity and performance.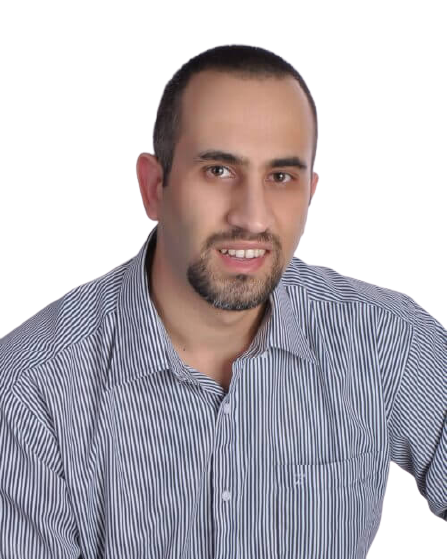 I am the the Founder of SuccessGrid and I am so grateful you're here to be part of this awesome community. I love connecting with people who have a passion for Entrepreneurship, Self Development & Achieving Success. I started this website with the intention of educating and inspiring people to always strive to Raise the Standards to Achieve Greatness.