(Last Updated On: August 25, 2022)
Companies often rely on different equipment to help in production, branding, manufacturing, and marketing to ensure the production of their various products.
That is why companies must ensure this equipment is well maintained and purchase the correct type of equipment to increase productivity.
Since numerous types of machinery are used in manufacturing, making it difficult to detect faults, you should consider using the overall equipment's effectiveness.
The OEE is a mathematical calculation that helps to detect machinery defects and provides ways to improve its functionality.
However, you must look for ways to improve the equipment's effectiveness. This article will explore the critical approaches companies should adopt to enhance equipment effectiveness.
Regular Inspection and Preventive Maintenance
Companies must conduct timely and regular inspections of equipment to avoid severe failure. During the inspections, a defect can be easily detected, and repair or preventive measures are taken.
Most companies are ignorant and wait until equipment fails to rectify it. This ignorance often leads to delays, and the failure wastes time in production and distribution.
Also, the company's overall revenue is affected due to the time lost and failure to deliver products on time. Therefore, companies should adhere to the manufacturer's maintenance schedules to avoid this loss to ensure the equipment is in the right shape and working perfectly.
A minor defect can turn to severe losses and mess if not taken seriously.
Companies should schedule regular equipment inspections concerning the equipment's age and utilization. Doing this will help ensure their equipment is reliable and working effectively.
So, since you cannot reduce error and defects to zero, it's essential to ensure you have preventive measures by:
• Timely maintenance for all the equipment present
• Identifying defects early and repairing them in the early stages
Minimize Losses Caused During Equipment Performance
Running machinery and other equipment without specific objectives or operating at low speeds can lead to losses.
There are many ways that a machine can be idle, such as doing stops during production, which can affect the overall production cost.
Additionally, equipment operation at low speed has a tremendous impact since it means more person-hours which increases the overall cost of production.
Companies must ensure they fix any defect that could lead to the idling of the equipment. They can also consider equipping the operators with the necessary skill to troubleshoot and repair equipment when it breaks down.
The operators should be issued with proper documentation procedures of the equipment to keep records on recurrent defects of ways of rectifying the defects.
This helps save time, ensuring productivity increases and schedules are met.
Use The Recommended Spare Parts and Tools
If your company fails to purchase the original equipment manufacturer, you will likely experience low effectiveness.
When buying machinery or other equipment, it's essential to consider PAT Testing Surrey to help test them to ensure they are of the correct standard.
They can also help test and recommend the best spare parts to ensure you reduce the maintenance cost by having high-quality equipment.
Buying spare parts can lead to significant losses and rampant equipment breakdown.
So, to achieve maximum effectiveness, consider using recommended spare parts during regular or emergency maintenance.
Conducting Training and Workshops for Operators
When hiring operators, it's crucial to ensure they qualify for the required positions.
You can also consider training people in managerial positions and every ground-level operator to ensure they are well equipped.
It helps them gain adequate knowledge of the equipment, which helps them monitor and maintain it as required.
The company should also conduct regular workshops to learn about current trends and new technology and equipment.
Empowering your operators helps improve productivity by ensuring defects are realized early before they worsen.
Good Production Plan and Plant Layout
The production plan of a company plays a vital role when considering the effectiveness of your equipment which helps ease the manufacturing process.
The company should ensure the plant layout helps maximize the space and provide enough room for more equipment, which means more production.
When improvising the layout, you can consider one help in energy conservation.
Incorporate Digital Approach
With the advancement of technology, it's crucial to consider incorporating a digital approach, especially in calculating the overall equipment efficiencies.
When companies calculate manual approaches to OOE, there are high chances the score won't match other attributes such as availability and quality.
However, using the digital approach, which considers all attributes, helps to calculate the correct score to know areas that need more attention.
Installation of condition monitoring sensors helps improve remote inspection, which helps identify and rectify defects before they worsen.
Another way of digitizing maintenance for maximum effectiveness is using real-time data collection.
You can then analyze the data collected for valuable insights into what should be done to optimize the effectiveness of your machines.
Furthermore, real-time data collection helps you know about your equipment's condition. This way, it is possible to identify and fix issues before they happen.
It prevents delays that come with equipment breakdown. Operators can know their status in production and tell when a machine is falling behind.
This eliminates the problem of dealing with inaccurate data that can delay solutions and decisions.
Focus on Most Critical Assets
Some machines are more useful than others. That means they can disrupt the entire process and cause major delays if they break down.
Therefore, the best option to improve your overall efficiency is by ensuring the equipment is always in good condition.
Ensure all the machines at the center of your operation are well-maintained through cost-effective maintenance to ensure they run throughout without experiencing any issues.
Furthermore, your machine's surroundings can also affect its performance. Dust, debris, lack of lubrication, vibration, and other elements can affect the effectiveness of your machines.
Therefore, you must ensure a clean environment to confirm your move fast in production. 
Bottom Line!
The processes above are very crucial to ensure your equipment is adequate.
Always follow the manufacturer's recommendation on maintenance to keep your equipment updated and in check.
It's also essential to confirm your equipment is tested to ensure it is safe for use and works effectively.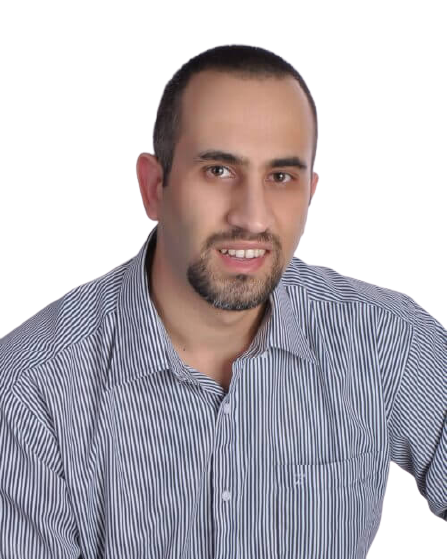 I am the the Founder of SuccessGrid and I am so grateful you're here to be part of this awesome community. I love connecting with people who have a passion for Entrepreneurship, Self Development & Achieving Success. I started this website with the intention of educating and inspiring people to always strive to Raise the Standards to Achieve Greatness.