(Last Updated On: October 11, 2020)
Many people subscribe to the Protestant work ethic, which says you must work hard to prosper. But success does not require struggle and suffering. It can be effortless, meaning that you are having fun while pursuing your goals, even when you're working incredibly hard.
The key to unlocking effortless success lies in the goals that you choose to pursue. The more your goals are aligned with your purpose, the more fun you'll have … and the more easily you'll achieve the success you desire.
The Key to Effortless Success
We each have a unique purpose to fulfill here on Earth. Identifying, acknowledging and honoring this purpose is perhaps the most important action successful people take.
Without a purpose in life, it's easy to get sidetracked and end up accomplishing very little. But with a purpose, everything seems to fall into place. The people, resources and opportunities you need naturally gravitate toward you. The world benefits, too, because when you act in alignment with your true life purpose, all of your actions automatically serve others.
What Alignment Means
We're all gifted with a set of talents and interests that tell us what we're supposed to be doing. Once you know what your life purpose is, organize all of your activities around it. Everything you do should be an expression of your purpose. If an activity or goal doesn't fit that formula, don't work on it.
For example, I frequently am invited to participate in multi-level marketing companies and have on several occasions. But when I have, it's left me feeling drained, even though the companies and their products were superior. The reason is that hosting meetings and selling opportunities to others does not support my purpose – to inspire and empower people to live their highest vision in a context of love and joy. I've learned through experience that the best way for me to work with MLM companies is by speaking to and training their distributors, an activity that allows me to fulfill my purpose.
Aligning with your purpose is most critical when setting professional goals. When it comes to personal goals, you have more flexibility. If you want to learn how to paint or water ski, go ahead and do so. If your goal is to get fit and lose weight, move ahead with confidence. Nurturing yourself emotionally, physically and spiritually will make you more energized, resilient and motivated to live your purpose on the professional front.
However, don't ignore the signs that your job or career is not right for you. If you dread Monday mornings and live for the weekends, it may be a sign that it's time to follow your heart and pursue the work you long to do.
Are You Aligned?
There are a few ways to gauge whether your goals are aligned with your purpose. The first is to simply check in with yourself and ask whether achieving the goal supports your life purpose. If not, the goal is not something you should pursue.
Conveniently, human beings are equipped with an inner guidance system that tells us when we are on or off purpose based on the amount of joy we are experiencing. When you feel like you are in "flow," you are on purpose. When working toward your goals is a chore or success is extremely difficult, stop and evaluate whether your goal is aligned with your purpose.
A final technique you can use is to probe deeper into your desire to achieve a particular goal. Ask yourself, "If I achieve this goal, what would I have then that I don't have now?" When you have an answer, ask the question again. Continue the process until you've reached your root desire. Then ask whether you truly need to achieve the goal to get what you really want.
For example, you may say that you want to earn $1 million. But upon further examination, you may realize that what you really crave is the joy of pursuing what you really want to do in life, which you would be able to do wholeheartedly once you had enough money to ensure financial security. Must you become a millionaire to experience joy? Of course not. Instead, consider all the ways that you can experience what you truly want to feel and be, then make those your goals.
At its heart, effortless success is about fully embracing and expressing who you are. It means following your inner guidance to ensure that you are living your very unique purpose as much as you can. Use the tips shared in this article to identify the right goals to pursue in 2012 – and watch how much easier it becomes to achieve your dreams.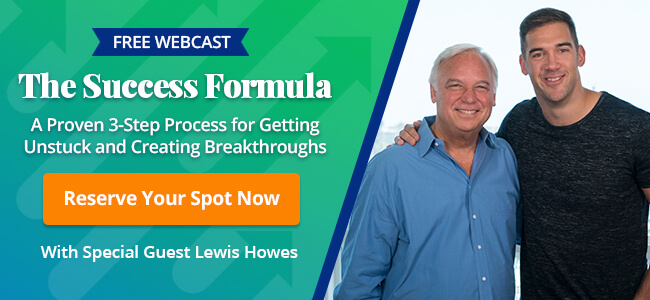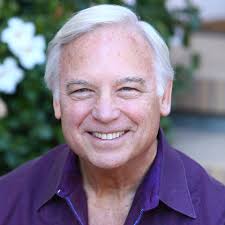 Jack Canfield, America's #1 Success Coach, is founder of the billion-dollar book brand Chicken Soup for the Soul® and a leading authority on Peak Performance and Life Success. If you're ready to jump-start your life, make more money, and have more fun and joy in all that you do, get FREE success tips from Jack Canfield now at: https://successgrid.net/btswebcast