(Last Updated On: September 21, 2022)
Corporate events can be boring if you follow the same old route.
The purpose of a corporate event is to enhance your brand image and strengthen your brand relationship with potential clients.
However, hosting a successful corporate event that achieves your business objectives & marketing goals is going to be one heck of a challenge.
The biggest roadblock is spreading the word about the event to drive greater engagement.
Having said that, today, in this article we enlist five creative ideas to promote your corporate events.
Read on to learn how you can leverage these tips to have a successful event.
1. Send Targeted Invitations
Event invitations are promotional materials that allow you to customize each invitation for your guests, encouraging them to willingly attend your event.
Now, to send targeted invitations, it's vital to ensure the marketing team uses creative copy and compelling design is eye-catching.
It should reflect the theme of your event while luring the attendees into the benefits of attending the event.
Customized invitations are more appropriate for conferences with a limited number of people.
2. Leverage Social Media
In today's digital world, businesses are leveraging social media to their advantage. It's probably the best promotional tool to spread the word.
You can share your event details across different social media channels, which results in maximum exposure and increased interaction.
Instagram, Facebook, and LinkedIn are the best platforms to get the maximum engagement.
For instance, businesses create a separate event page and invite their followers.
Depending on your target audience and business type, you can choose the most appropriate digital channel.
3. Use Mascots for Brand Awareness
Sports teams aren't the only ones that benefit from mascots. A mascot can also be a great marketing tool in corporate events.
A company mascot is a figure or character that your clients and customers associate with your brands.
Brand ambassadors bring these characters to life with zeal and enthusiasm since these people are trained to entertain the crowd and keep them engaged.
Make sure to go for Custom Mascot Costumes that reflect your brand and promote a sense of connection with the customers.
Moreover, mascots are a form of brand awareness as their pictures and videos usually get viral on social media platforms.
4. Collaborate with Companies & Influencers
Partnering with companies and influencers is another creative way to promote corporate events.
Considering the rising trend of influencer marketing, companies are now shifting their marketing budget to influencer marketing.
This form of marketing is said to deliver 11x higher ROI than traditional forms of marketing, which makes it an effective strategy for brand awareness.
Teaming up with companies can help you pool resources without investing many funds.
However, collaborating with influencers can be an expensive deal. Hence, weigh your options as per your budget and requirements.
5. Use Direct Emails
Email marketing is a brilliant marketing tool, and using it for event promotions is a celebrated idea among marketers.
Did you know nearly 75% of event management companies opt for email marketing, as almost 45% of ticket sales come from emails?
Thus, companies should shoot direct emails to all their attendees and try to customize it for special guests who you know might be of good interest to your business.
That being said, 68 % of event managers report satisfactory results with direct emails, while 69% of them admit they aren't getting the same results.
6. Create Engaging Event Copy
It's vital to create a compelling copy or slogan for your event as all the eyes will be on how gracefully you promoted the event.
Here are a few things you should consider while writing an event copy:
• Know your target audience. You won't be able to relate with the audience if you do not consider your target audience. Let's say the event will be crowded with young folks; then it's a great idea to use colloquial language that uses generational terms.
• Come up with a catchy headline. This is because it's the first thing people notice in an event. Make sure to hire a good copywriter.
• Lastly, offer VALUE. The event copy should clearly indicate what the attendees will get from the event.
7. Offer Early-Bird Discounts
Who doesn't love discounts? Another foolproof way to get more people to register for your event is to offer them exclusive 'early bird discounts.
Now, make sure to set a strict deadline for the early bird offer and put limited tickets on discount.
This would be called scarcity marketing, which will create a buzz around your program while urging people to apply soon before the time runs.
Note: Keep the prices of early bird tickets lower than the discounts offered during the registration process.
This is because early bird offers are widely popular among planners and customers and can help fill your show quite quickly.
8. Try QR Codes
Quick response or QR codes have become quite popular in the marketing world! You see them everywhere, from grocery items to brochures.
Many smartphones come with in-built QR app readers, which can be used as a cool event promotion tool. For instance, hand out digital or printed sponsorship material with a QR code to your attendees at the end of the event.
It will allow the attendees to scan your code and get all the necessary updates and information about your event.
9. Create Eye-catching Infographics
Infographics are another great way to promote your event as it offers a proper visual representation of the entire event.
It helps your team organize the event and its objectives into different small sections. Have a team who can work on creating in-depth infographics which contain all the details via visual elements.
This will allow the clients and consumers to understand your objectives clearly.
When creating infographics, do not forget to utilize your brand's colors, custom logo, and website URL to have more impact.
Final Thoughts
Promoting a corporate event is an arduous and time-consuming process. Right from customized invitations to managing the attendees till the end of the event, you need to have a solid team by your side.
Hire a team who can incorporate all these mentioned ideas and handle all the legwork on your behalf.
Again, promotions are not an easy deal. Not only will it result in brand awareness, but you might end up getting new clients and deals.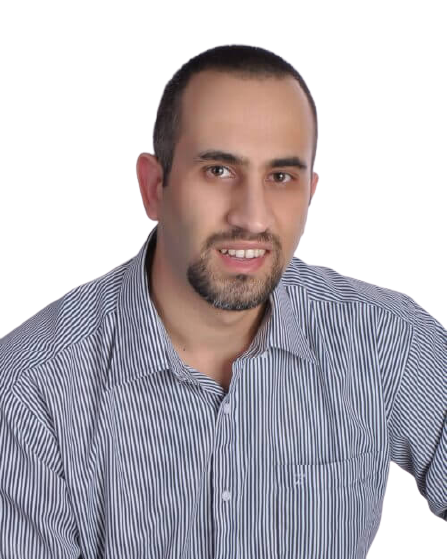 I am the the Founder of SuccessGrid and I am so grateful you're here to be part of this awesome community. I love connecting with people who have a passion for Entrepreneurship, Self Development & Achieving Success. I started this website with the intention of educating and inspiring people to always strive to Raise the Standards to Achieve Greatness.