(Last Updated On: April 19, 2023)
In today's digital age, businesses collect and store massive amounts of data. While this data can be used to improve operations, it also presents a significant risk of data misuse.
Data breaches and misuse can be incredibly costly financially and reputationally and severely impact a business's long-term success. It is imperative for companies to take proactive steps to protect against data misuse.
As per a recent report by the U.S. Small Business Administration, cyber-attacks cost small businesses an average of $200,000 to $250,000. This significant financial burden can devastate small businesses with limited budgets.
To combat this risk, companies conduct surveys and implement innovative measures to control data breaches. By identifying potential vulnerabilities and implementing strong data security policies and procedures, businesses can reduce the likelihood of data misuse incidents.
Additionally, training employees on best data security practices and implementing access controls can significantly enhance business data security.
In this article, we will draft the steps businesses can take to protect against data misuse. By following these measures, businesses can mitigate the risk of data misuse and safeguard their operations, reputation, and financial stability.
1. Identify Potential Risks and Vulnerabilities
To effectively protect your business against data misuse, it is fundamental to identify potential risks and vulnerabilities. Here are some key areas to consider:
• Unauthorized access
It occurs when someone gains access to sensitive data or systems without permission. This can be done through diverse means, such as exploiting vulnerabilities in software, stealing login credentials, or physically accessing a device or system.
It can lead to data breaches, loss, or misuse and have severe consequences for businesses, including legal and financial repercussions.
• Human error
The human error refers to unintentional mistakes or accidents caused by individuals that can lead to data breaches or misuse. Examples include:
• Sending sensitive information to the wrong recipient.
• Leaving a device unlocked.
• Failing to follow data security protocols.
Training employees on data security and best practices can help mitigate the risk of human error.
• Malware and phishing attacks
Malware and phishing attacks are two common forms of cyberattacks that can compromise data security. Malware is malicious software that infects systems, often through email attachments or downloads, and can be used to steal data or control systems.
These attacks use social engineering techniques to trick individuals into divulging sensitive information, such as login credentials. Implementing firewalls, antivirus software, and employee training can help mitigate the risk of these types of attacks.
• Third-party vendors
Third-party vendors refer to external entities that provide services or access to systems for a business. These vendors can be a potential source of data misuse, particularly if they can access sensitive data.
Businesses should ensure that vendors have proper data security protocols and that contracts outline their responsibility for protecting the business's data. Regular audits and reviews of vendor security practices can also help reduce the risk of data misuse.
• Physical theft
Physical theft is the unauthorized taking or removal of physical devices that store or transmit data, such as laptops, smartphones, and USB drives. It can occur when these devices are left unattended in public places, stolen during burglaries, or taken by employees or contractors.
Physical theft can result in data breaches, loss of sensitive information, and reputational damage to the business.
Businesses should implement physical security measures, such as locking cabinets and rooms, using surveillance cameras, and encrypting data on portable devices to prevent such situations. Additionally, employees should be trained on securing physical devices and reporting any lost or stolen equipment immediately.
2. Monitor and Audit Data Usage
It involves regularly reviewing data access logs and activity to detect unauthorized or suspicious activity. This step is crucial for identifying potential data breaches or misuse, allowing you to take immediate action to prevent further damage.
Businesses can also hire a hacker to monitor data usage on different devices and nullify doubts that somebody is misusing their data. These experts can detect and prevent unauthorized access, providing businesses with peace of mind and ensuring that sensitive data remains secure.
Auditing data usage can also help identify areas where data security policies and procedures may need strengthening.
This can include reviewing access logs, conducting regular security assessments, and implementing data loss prevention tools.
By proactively monitoring and auditing data usage, businesses can identify and address potential vulnerabilities before they can be exploited, reducing the risk of data misuse and protecting sensitive data.
3. Implementing Data Access
Access controls are essential in protecting sensitive data and preventing unauthorized access. Access rules limit who can access data, what actions they can perform, and when they can perform those actions. Here are some critical steps in implementing access controls:
• Identify data access requirements: Determine who needs access to what data and what level of access is required.
• Implement authentication: Use strong passwords and multi-factor or biometric authentication to verify user identities.
• Use role-based access controls: Assign specific permissions based on job responsibilities and restrict access to sensitive data.
• Monitor and audit access: Regularly review access logs to detect any suspicious activity or attempts to access unauthorized data.
• Implement physical access controls: Secure physical access to data storage devices and restrict access to data centers or other secure locations.
4. Respond to Data Breaches and Misuses
Responding to data breaches and misuses is critical in mitigating the damage caused by these incidents. It involves taking immediate action to minimize the damage and prevent further compromise of sensitive data.
This step consists in establishing an incident response plan that outlines the necessary steps to be taken in case of a data breach or misuse. A quick and effective response can help prevent further data loss or abuse and minimize the potential impact on the business. Here are some steps companies can take to respond to data breaches and abuses:
• Identify the source and scope of the breach: Determine what data has been compromised, how it was accessed, and how long the violation has been ongoing.
• Contain the breach: Take immediate steps to prevent further data loss or misuse. This can include disabling compromised accounts or systems, isolating affected devices or networks, or disconnecting from the internet.
• Notify relevant parties: Notify any affected individuals or authorities as required by law or company policy.
• Conduct a post-incident review: Evaluate the incident and identify any defects or areas for improvement in data security policies and procedures. Later, you can update security protocols accordingly.
• Communicate with stakeholders: Keep stakeholders informed of the situation and steps being taken to mitigate the damage.
• Support affected parties: Support affected individuals, such as credit monitoring services or identity theft protection.
5. Train Employees on Data Security
Training employees on data security is essential in preventing data breaches and misuses. Here are some different types of training that can be provided to employees:
• General security awareness training: Educate employees on the basics of data security, including how to identify and avoid phishing scams, use strong passwords, and recognize suspicious activity.
• Role-specific training: Provide specific training to employees based on their job responsibilities and the data they handle. This can include data encryption, access controls, and incident response training.
• Regular refresher training: Conduct training sessions to reinforce good security practices and update employees on the latest threats and vulnerabilities.
• Simulation training: Conduct training to test employee knowledge and readiness to respond to potential security incidents.
By providing comprehensive and ongoing training, businesses can ensure that employees understand the importance of data security and have the knowledge and skills to protect sensitive data.
6. Staying Current With Data Protection Regulations
Staying current with data protection regulations is critical to ensuring businesses comply with applicable laws and regulations. Here are some steps companies can take to keep current with data protection regulations:
• Identify applicable regulations: Determine which data protection regulations are relevant to the business based on the industry, location, and type of data collected, stored, or transmitted.
• Monitor updates: Regularly review updates to data protection regulations at the local, national, and international levels to ensure compliance.
• Conduct risk assessments: Assess the data storage, handling, and transmission risks to ensure compliance with data protection regulations.
• Implement policies and procedures: Develop and implement guidelines and techniques to guarantee compliance with data protection regulations, including data retention and disposal policies, incident response plans, and breach notification protocols.
• Educate employees: Train employees on data protection regulations and the importance of compliance.
• Work with legal and compliance experts: Seek guidance from legal and compliance experts to ensure the business follows all applicable regulations.
• Conduct internal audits: Regularly review and audit data security protocols to ensure the business complies with data protection regulations.
By staying current with data protection regulations, businesses can reduce the risk of non-compliance, protect sensitive data, and maintain the trust of their customers and stakeholders.
Bottom Line
Protecting your business against data misuse is crucial in today's digital age. Companies can minimize the risk of data misuse and protect sensitive data by using the above-mentioned information.
It's essential to understand that small businesses are just as vulnerable to cyber attacks as large corporations, and therefore, taking proactive measures to protect against data misuse is vital.
By prioritizing data protection and making it an ongoing process, businesses can protect themselves and build trust and confidence with their customers, partners, and stakeholders.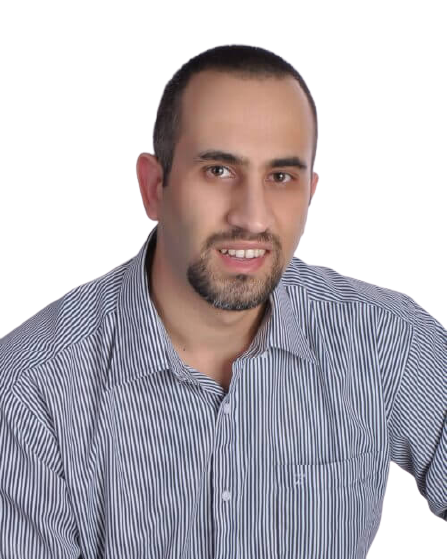 I am the the Founder of SuccessGrid and I am so grateful you're here to be part of this awesome community. I love connecting with people who have a passion for Entrepreneurship, Self Development & Achieving Success. I started this website with the intention of educating and inspiring people to always strive to Raise the Standards to Achieve Greatness.