(Last Updated On: October 9, 2020)
I am a huge believer in setting goals and challenging myself to do more than I think I can do. The 100 Day Challenge is one program that is an awesome tool to help you achieve more than you ever thought possible. I have been a part of many coaching programs, mastermind groups and I read as much as I can to motivate myself. I have learned exactly what I should be doing to make myself as successful as possible.
What is The 100 Day Challenge?
The 100 day challenge was created by Gary Ryan Blair and is a program created to help you set big goals and accomplish them. The program is available certain times and of the year so you can't always start The 100 Day Challenge right away. The challenge is about setting goals, setting big goals and accomplishing them fast. That is exactly how I like to do things so I was naturally drawn to this program when I learned more about it.
The 100 Day Challenge is a revolutionary extreme performance acceleration system that is responsible for transforming business and human potential into extraordinary results worldwide.
Over the course of 14 highly disciplined weeks, Gary Ryan Blair help you to implement the world's best strategy and execution framework into their business and personal life while driving accountability.
Unlike any other program, The 100 Day Challenge will change the way you think about your goals, it will strengthen your focus, intensify your commitment, add discipline and order to your priorities, and most important, it will turn you into an unstoppable powerhouse.
The 100 Day Challenge relentlessly enforces deadlines and consistent progress checks which ensure that your goals not only get achieved, but get achieved quickly. The results are pure magic!
What is involved in doing The 100 Day Challenge?
The 100 Day Challenge is a revolutionary extreme performance acceleration system that delivers extraordinary results worldwide. You receive the following world-class resources:
An Orientation Guide packed with valuable information to help you get the most out of your program.
A Massive Action Plan designed to set your goals and map your success blueprint.
After Action Reviews which take place each week to ensure that progress is off the charts.
"How to Keep Your Mojo Working" video for maintaining high energy levels.
Candid Conversation calls which arrive unannounced but which keep your "fire" burning.
Quantum Leap Strategies that expand your mind and blow away self-limiting beliefs that may be holding you back.
The Circle of Excellence Forum which provides online peer support from other challengers around the world.
Detailed Guides and Forms for tracking goals, measuring progress and planning your future breakthroughs.
Screen Saver and Desktop Wallpaper designed to stimulate your mind and provide ongoing focus.
The Integrity Pledge which reminds you of the importance of sustained commitment.
Smartphone Applications for enjoying mobile participation in the 100 Day Challenge.
Exclusive Discounts on future training, coaching and speaking events all over the world.
Desktop Accountability Coach that inspires massive activity and relentless execution.
100 World Class Coaching Videos that shows you want to do, why and how to implement each daily strategy.
100 Audio Recordings for repetition and reinforcement of key learning points throughout the day.
Step-by-Step Goal Setting System used by Olympic and professional athletes to stay at the top of their game.
Special Surprise Bonuses that you'll learn about soon and which you'll absolutely love.
 The program revolves around the work book and videos sent to you everyday. You have to have come accountability to do the work as there is no coach calling every day or every week. However, you aren't left completely alone to make yourself set your own goals and create your own program. For me this sounds great because I need a little push to make sure I do what I need to do, I don't need a full-blown personal coaching program that costs thousands and thousands of dollars.
 The Start Fast, Finish Strong 100 Day Challenge is a program designed by Gary Ryan Blair, known as the "GoalsGuy" and author of Everything Counts!, which provides a proven system to help you achieve your goals within 100 days. Over 40,000 people from all over the world have now participated in the program, including employees from some of the largest companies in the world, such as: Xerox, IBM, FedEx, Kraft, Verizon, Hewlett Packard, Subway, to name a few.
Once you're set up with your goals, you will be receiving a new video everyday from Gary Ryan Blair that is about 5-minutes long designed to help you towards your goals and keep you accountable. The videos are really good quality and inspirational, and even include specific tips that you can apply throughout the day. Each day you get the link to login to the website and watch the video, as well as make certain commitments to yourself that are e-mailed to you from the website of what you'll get done that day as a way of accountability.
I absolutely love the videos on the website, but also one of my favourite features is the online community they have. In the 100 Day Challenge, you get access to an exclusive forum where you get to interact with thousands of like-minded people around the world that are participating in the challenge as well. This is great for support, accountability, and to share ideas with others.
The membership also includes many downloadable worksheets that I've personally used and put into a binder that has allowed me to track my progress over the 100 days, which I found very beneficial.
If you're ready to raise the bar in your life and make your goals a reality, join me in the 100 Day Challenge by clicking here now.  Like I said, the challenge only opens up twice a year so you want to make sure you get on the waiting list as soon as possible to be notified of when they are opening the doors.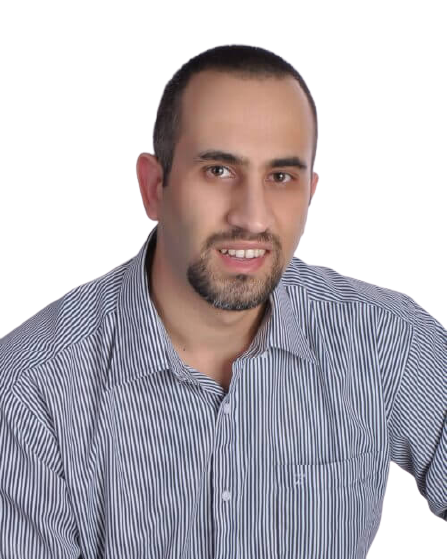 I am the the Founder of SuccessGrid and I am so grateful you're here to be part of this awesome community. I love connecting with people who have a passion for Entrepreneurship, Self Development & Achieving Success. I started this website with the intention of educating and inspiring people to always strive to Raise the Standards to Achieve Greatness.