(Last Updated On: April 10, 2022)
When it comes to being successful in business, there's no shortage of advice to go around. From the best strategies to the most foolproof methods to guarantee success, there's just as much information out there as there are people who are willing to give it.
If there's one person who seems to know what it takes to be a successful entrepreneur, it's Elon Musk. The South African-born Canadian-American entrepreneur is currently the CEO of two of the world's most valuable companies, Tesla Motors Inc. and SpaceX.
Musk's success is due in no small part to his relentless drive and willingness to take risks. He's constantly pushing himself to new and more ambitious heights, and that's what's made him so successful in such a short amount of time.
Here I will explore with you 10 Ways Elon Musk is the Most Successful Entrepreneur of Our Generation, with insights on how you can work towards achieving similar levels of success in your own life.
He's relentless in his pursuit of success
One of the most important things that set Elon Musk apart from other entrepreneurs is his relentless pursuit of success. He knows what he wants, and he's not going to stop until he gets it.
Musk has also said that in order to be a successful entrepreneur, you need to do something that you love – and if it's not possible to get rich doing what you love, then you should find something else to love.
Whether or not this is true, we can't deny that Musk has always had an intense passion for technology, so it's no surprise that his primary focus is on making high-tech products and reusable rockets.
Another thing you can learn from Musk is the importance of being willing to take risks. Despite knowing how risky some of his ventures are (such as driving Tesla into bankruptcy), he never shies away from new opportunities. For example, when Musk was trying to get Tesla off the ground in 2007, he invested all of the money he made from selling Pay Pal ($165 million) into making Tesla a viable company.
He was able to turn everything around for Tesla by quadrupling production levels with the help of a new factory in Fremont, California.
He's willing to take risks
If you want to be a successful entrepreneur, it's really not enough to have a good idea. The world is full of ideas, and the vast majority of them never come to fruition.
But Elon Musk is willing to take risks. He's constantly pushing himself, and that means he's always stretching the boundaries of what's possible.
It might seem like a strange strategy at first glance, but when you consider what it takes for someone to break into an industry with as little experience as Musk had when he started Tesla—it becomes clear that if you want to make it big in business, you have to be willing to take risks.
He surrounds himself with the right people
Elon Musk's ability to find the right people for his team is one of the most important factors in his success.
Musk has said that he is always looking for "world-class experts in any given field," and that he believes if you want to be successful, you also need to surround yourself with people who are smarter than you.
Musk said: "I believe in having very talented people on my team and I can't know everything. That's why I hire smart people and delegate. And then I don't micromanage them because they know more about what they are doing than I do."
In order to find these talented people, Musk doesn't rely on just word of mouth alone. Instead, he looks at a variety of sources to find top talent including company referrals, open positions listings, venture capital firms, internet forums, university alumni programs, and even social media sites like LinkedIn.
He stays focused on his goals
One of the most important qualities an entrepreneur can have is being focused on their goals. Musk has proven this time and time again, whether it's with his work with Tesla Motors or SpaceX. His ability to stay laser-focused on his goals has placed him firmly at the forefront of innovation in both technology and aerospace.
This quality is one that anyone who wants to be successful needs to emulate if they want to get anywhere close to achieving Elon's level of success.
He's constantly learning and improving
Elon Musk may be one of the most successful entrepreneurs of our generation, but he knows there's always room for improvement. In fact, he's known to read biographies and autobiographies of great inventors and innovators in his spare time to learn from their successes.
He's also not afraid to admit when he's made a mistake, either. In 2008, when Tesla was on the brink of bankruptcy, Musk decided instead to buy out the company from the shareholders so he could make it succeed. The gamble paid off – Tesla is now worth billions, and Musk is still able to maintain his other businesses.
Developing a growth mindset is key when it comes to success. As Elon Musk would tell you – there's always room for improvement!
He always has a "why"
One of the most important principles to success is always having a "why." This means having a clear understanding of what motivates you and your goals so that you can set appropriate expectations for yourself.
Take Musk, for instance; he has a deep understanding of his "why." He wants to help solve climate change and make space travel possible for just about anyone. These are two of his biggest motivates in life, and they drive him towards achieving the goals he sets out for himself.
Without a clear understanding of your "why," it can be difficult to establish an effective plan or stay motivated through tough times. As long as you have a solid understanding of your motivation, you'll be able to more effectively prioritize tasks and remain motivated in the face of adversity.
He's determined to improve his weaknesses
One of the most fascinating things about Musk's success is that it's not due to his strengths. It's due in large part to his willingness to admit and improve on his weaknesses, whether they be social or logical. Musk has a tendency to overthink things and relies heavily on logic.
This can be an issue when dealing with people. He often struggles with social skills and doesn't always have a ton of patience for those who don't have the same level of intelligence as him.
He's been able to overcome these shortcomings by hiring people who are strong in areas where he struggles, like public speaking, and delegating tasks like meeting management to others with more natural skills in that area.
He has a clear vision of where he wants to go
Perhaps the most important thing that Musk has going for him is his unwavering belief and understanding of where he wants to go. He has a clear vision of what he needs to do in order to get there, and it's this clarity that keeps him focused on the task at hand, no matter how difficult or challenging it may be. That's not to say he doesn't adapt along the way—far from it, in fact—but he knows where he wants to go and he never lets himself lose sight of his ultimate goal.
This is something that you should strive to emulate as an entrepreneur. Having a clear vision about what you want for your business is a necessary step toward success, but knowing how you plan to get there is just as important. Take time to figure out what your ultimate goal is for your business and then write down a plan of action with steps you know will help you get closer to achieving that goal. The clearer your plan, the more likely it will be successful.
He knows how to build a culture of excellence
One of the most important ways in which Musk is surprisingly similar to his peers – other successful business leaders – is that he knows how to build a culture of excellence. For Musk, this means instilling a sense of high standards and expectations in his employees and making them feel like they have the support to meet those standards.
Building a culture of excellence is about more than setting clear boundaries for what's acceptable and not; it's about respecting your employees enough to trust that they can do their jobs with minimal supervision (a privilege few are afforded) and allowing them to problem-solve creatively when problems arise.
Employees who get this type of environment take pride in their work and produce excellent results.
He's always looking for better ways to do things
One of the most important things that make Elon Musk so successful is his ability to keep looking for better ways to do things. He's not content with just doing what everyone else does, he always wants to find a way to do it better.
In an interview with Bloomberg, Musk said, "I try to identify what will most affect the future of humanity and then I try to rank order those in terms of their importance—whether it's making life multi-planetary or cleaning up the oceans or stopping global warming or creating electric cars that are affordable—and then I work on the one that seems most important at the time."
In other words, he doesn't stop until he finds a solution. And when he does find one, he spends all his energy on it.
Wrapping up: the final takeaway
He's constantly pushing himself to new and more ambitious heights, and that's what's made him so successful in such a short amount of time.
There's no shortage of advice out there on how to be successful in business, but one person who seems to know what it takes is Elon Musk.
As a small business owner, you may not have as much capital as Elon Musk. But by learning from his example and taking risks as he does, you can achieve similar levels of success in your own life!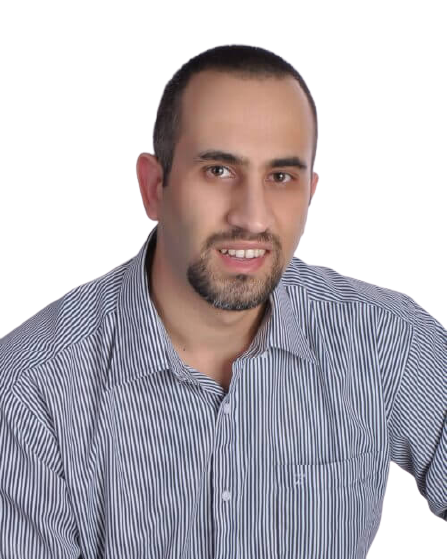 I am the the Founder of SuccessGrid and I am so grateful you're here to be part of this awesome community. I love connecting with people who have a passion for Entrepreneurship, Self Development & Achieving Success. I started this website with the intention of educating and inspiring people to always strive to Raise the Standards to Achieve Greatness.