(Last Updated On: October 9, 2020)
Keys To Success You Can Learn from the Monk Who Sold His Ferrari
If you haven't read the book yet, you should. "The Monk Who Sold His Ferrari" is a wonderful tale told by Robin Sharma that is as uplifting as it is insightful. It is a story that can transform your life, if you let it. Below, you'll find a small sampling of the keys to success you'll learn as this delightful story unfolds:
The Power of a Purpose-Driven Life
It's not enough to simply say, "I have a purpose." Too often we define our purpose and our goals in such vague terms that they're not helpful. If you visualize not only that purpose, but also see yourself achieving it, you'll achieve success much more quickly.
Two of the best ways you can go about living life more purposefully are to really spend some time reflecting on what it is you actually want out of life. Visualizing it, until you can see it clearly in your mind. Then, write it down. The simple act of writing conditions your brain in such a way that it begins to think along the lines of your written goal, and clear, purposeful thought leads to clear, purposeful action.
The Importance of Kaizen
Kaizen is the Japanese term for the process of continuous improvement, used by Japanese companies. Do you remember back in the 70's when Japan was known for making cheap, low quality stuff like AM radios? Nowadays, they're known for producing some of the best products in the world. How did they get there? By making small, incremental steps that slowly improved the quality of their products over time.
The exact same thinking holds true in your life. If your life isn't exactly the way you want it right now, it's fine. You don't have to achieve success in a day. Simply start somewhere. Anywhere. Pick one thing you can make slightly better than it is right now, and start focusing on that. Then pick another. The changes start small. So small that you might not really see any visible impact right away, but over time, the cumulative impact of the small changes you make will have a huge impact on your life.
The Power of Discipline
This actually takes two forms in the book. The first, and most obvious manifestation of discipline is training yourself to look beyond short term, instant gratification, and be willing to sacrifice the "quick fix" in exchange for achieving meaningful, lasting success of the kind you're ultimately looking for.
The second relates to the "Pareto Principle," which is better known as the 80/20 rule. Recognize that most of your advances are going to come from about 20% of what you do. The real trick then, is to make sure that 20% is as impactful as it possibly can be, and through discipline, start guiding your actions such that you become an exception to the rule. By identifying the things that are moving the needle for you in terms of achieving your success, and focusing more on those things, you can actually do far better than the Pareto Principle.
You're In Competition With…You
A lot of the self help books out there on achieving success talk about it as though it's a contest. You've got to "beat the competition." Here's the thing though: Each person views and measures success differently. There is no competition in the classical sense of the term. There's just you. If you want to see it as a competition, then the person you're really competing against is yourself and your vision of what success looks and feels like.
And finally….
Embrace the Now
Live life fully in the moment, because you won't get another. Once this moment is gone, it's gone forever, so don't simply let them pass you by. Pull each moment to you and embrace it fully. Extract as much meaning and joy from every hour of every day as you can. Success isn't a destination, it's a journey. Too often we get so focused on the end goal that we forget that. This book reminds us to think differently.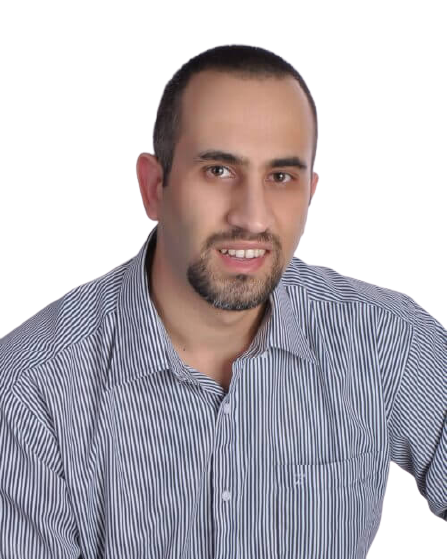 I am the the Founder of SuccessGrid and I am so grateful you're here to be part of this awesome community. I love connecting with people who have a passion for Entrepreneurship, Self Development & Achieving Success. I started this website with the intention of educating and inspiring people to always strive to Raise the Standards to Achieve Greatness.