(Last Updated On: August 9, 2022)
Employee offboarding is one of the challenging tasks which every recruiter faces. Be it a resignation or a layoff, offboarding can become stressful at times.
But it doesn't have to be. With proper planning and the right strategies in place, you can easily streamline the employee offboarding process.
Most recruiters and senior managers invest a lot of time and money in enhancing the employees' onboarding process.
However, improving the employee onboarding process offers several benefits to a business, but the employee offboarding process shouldn't be overlooked.
Delivering a smoother employee offboarding process can offer your employees a graceful exit. Also, it will give you a deep insight to prevent churn, negative buzz, and even a win-back.
So, are you looking to enhance your onboarding process but don't know where to start? Fear not!
Here we will discuss some tips on how to plan a secure, efficient and graceful employee onboarding process.
1. Understand The Nature Of The Exit
The offboarding process of employees may vary depending on the nature of the exit. You can't use the same offboarding process for every employee in a department.
The policies and procedures may differ with the types (resignation, layoff, retirement, contractual).
So, the first step to ensuring a secure and efficient offboarding process is to understand why employees are leaving your company.
Based on the nature of the exit, have a clear plan in place and handle all types of exits like a pro.
2. Restrict As Soon As Possible
As soon as an employee leaves your organization, take steps to restrict access to software and email accounts to prevent data breaches by ex-employees.
If your former employees have access to your company systems, they can cause serious damage to your valuable business data and steal credentials for nefarious purposes.
In 2017, an employee at Bupa accessed the customers' information, copied and deleted it from the database, and later sold it online.
Thus, to avoid such mishaps, take steps to restrict access to all the systems in your organization as soon as possible.
However, you can also seek professional help from top managed IT support services to prevent data breaches.
The experts will provide you with the tools you need to ensure that employees' access is promptly revoked and hardware is returned, wiped, restored, and cleaned for reuse.
3. Retrieve Insights
If the employee turnover rate in your organization is at its peak, consider conducting an exit interview as a part of the offboarding process. This can help you unveil the real reason behind employees leaving your organization.
Employee turnover can cost a company a lot. However, getting honest feedback from the employees can give you deeper insights into which business areas need improvement.
As a recruiter or a senior manager, you should address the issues as soon as possible to prevent further exits.
4. Initiate A Knowledge Transfer
Knowledge transfer is the process that ensures the transfer of skills and knowledge to the next team. It should be done before the employee leaves the company.
While finding the employee with the right skills and knowledge can be time-consuming and challenging, knowledge transfer can make the other team members get the work done. You can get them to add their skills to ensure smooth business operations.
When an employee is leaving your organization, you need to make sure that he/she documents their day-to-day tasks and responsibilities for reference by new employees.
However, it can be a win-win if the departing employee trains their replacement.
5. Honor Strong Ethics And Respect
So, now you are losing the most valuable member of the team, it's crucial to handle all the offboarding procedures correctly and with all ethics.
As employees are the backbone of any successful organization, it's important to treat them right on their last day in your organization.
The best part of a well-organized offboarding process is that it can mitigate all the issues that may arise, especially in case of unhappy personnel.
To appreciate their hard work and dedication, it's a good idea to give your employees a present or a gift, even something small. Giving them gifts will show your appreciation for what they have done, and say goodbye on a happy note.
6. Stay In Touch
When your employees leave your organization, it is crucial to stay in touch with them to maintain future relationships.
Staying connected with your former employees will show that you support them in their career growth beyond your organization.
You can give practical advice that will help them in their future job roles. Even better, you can introduce them to the people who can offer higher pay in the future.
7. Focus On Delivering A Tremendous Experience
Today, focusing on employee-centric approaches has become more important than ever. For whichever reason your employees are leaving your organization, the overall experience should remain positive.
However, most organizations overlook the importance of a well-organized offboarding process.
They lack a well-defined exit process, leaving the employees frustrated. Your employees are leaving your organization, it doesn't mean delivering a negative experience to them.
After all, they are the ones who have helped you achieve your desired business goals and they deserve all your respect.
8. Provide Detailed Information About The Process
As a recruiter, you need to provide all the relevant information about the offboarding process to the employees. Give them a detailed overview of the timeline and what you are expecting from them.
It should cover all the important information like:
• Final paycheck details
• Mandatory paperwork and procedures
• Exit interview process
• Returning all the company assets, etc.
9. Finalize Documentation
All paperwork should be done a day before the employee exits. The paperwork includes benefits, payroll, NDAs, severance, and more.
Once the employee leaves the organization, it can be challenging to get this work done. So, try to get it done a day before their last day.
Summing Up
Saying goodbye to your valuable employees on a good note can help you deliver a tremendous offboarding experience and enhance your brand reputation.
With proper planning and the right technology by your side, you can streamline your offboarding process and protect your valuable business data.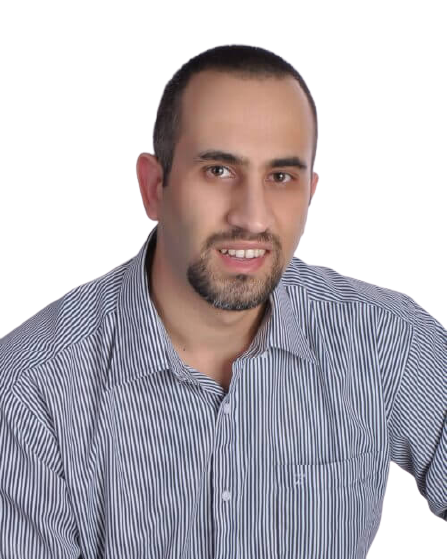 I am the the Founder of SuccessGrid and I am so grateful you're here to be part of this awesome community. I love connecting with people who have a passion for Entrepreneurship, Self Development & Achieving Success. I started this website with the intention of educating and inspiring people to always strive to Raise the Standards to Achieve Greatness.