(Last Updated On: October 11, 2020)
Did you know that people who write down their goals and resolutions are more likely to achieve them over those who only talk about them or think about them? Even when the only difference is simply one group of people chose to write their goals down and one didn't, those who wrote their goals down have a better chance at successfully completing their goals and resolutions than the other group. If you seem to have trouble completing goals, things you need or want to do, resolutions, and the like, keep reading to find out why writing down your goals is essential to achieving them.                                         
Reasons Why It's Important to Write Down Your Goals
There are several reasons why it's important to write down your goals, most importantly, so you won't forget them. However, there are other reasons why it's important as well, for motivation, focus, definition, stress reduction, and achievement. Each of these is essential to getting things done and the next few paragraphs will explain why.
Increased Motivation
First, it tends to increase your motivation for achieving your goals. Writing down your goals or plans in a step-by-step method increases your motivation to actually begin working towards achieving those goals. Having an actual plan mapped out towards making goals happen can help to keep your "eye on the prize", so to speak. Motivation is the first step in doing anything and writing down what it is you want to accomplish helps to increase that motivation.
Narrowed Focus
Next, writing down your goals helps to narrow your focus. The more you are focused on completing an objective, the easier it becomes to direct your concentration, energy, and time towards that goal. By writing your goals down, you are clearly identifying what you want to focus on. This will allow you to set aside other objectives or activities in order to concentrate on what matters most. This focus also increases the chances of your achieving your goals as well while helping you to remain on track.
Clearly Defined Goals
Writing your goals down helps define clearly what achieving that goal means to you. When you haven't written things down you want to do, you can actually fool yourself into thinking almost any result is a success or you eventually forget all about a goal. By writing down exactly what you want to achieve, however, you demand specific results, will make fewer excuses and will set yourself up for real success.
Reduced Stress
In addition, writing down your goals helps to reduce stress – we can all use less stress in our lives! Because written goals are clearer than those floating around your mind, it brings stress levels down. Instead of guessing what you should do next, it gives you a list of objectives you can easily follow, reducing the stress of trying to figure out what you should do next. Instead of having to think (or worry) about what you should to do, simply refer to your list.
Achieved Wins
Lastly, writing down your goals helps you to achieve "small wins", which in turn makes you more apt to continue reaching your objectives. Even if you start your daily goals list with "get out of bed", you are able to cross that one off easily, preparing you to continue to the next goal while giving you a sense of achievement or accomplishment. This works to enable you to continue achieving your goals. Allowing yourself these small wins gives you more confidence in order to achieve bigger goals, or "big wins". When writing down your goals, you can break them down into easier to accomplish smaller goals, this will make them seem more realistic to achieve in a more practical timeline. It's tough to break goals down into smaller, easier to manage goals if you don't write them down first!
Why is a Written Goal More Powerful?
Researching the Numbers
When it comes right down to it, numbers don't lie. According to research, a person is 42% more likely to achieve a goal simply by writing it down. That's powerful numbers! You're almost fifty percent more likely to achieve a goal just by writing it down. Those numbers continue to soar even higher when you show your written goals to another – a friend, life mate, or fellow worker – especially when that person believes in you can succeed. By showing your goals to another, you not only receive a dose of optimism and self-belief, but it also gives you another reason for accomplishing your goals – to show this person you did it! It almost feels as good to show someone else what you've accomplished as it does to have that feeling of accomplishment itself. Actually, to some, showing others what you've done may even feel better. Either way, it helps you in getting things done. Try it – see if it works for you. By showing someone else your goals, you are holding yourself accountable to that person as well as yourself; it ups the stakes.
Better Chance of Achievement
Writing something down – a goal, a doctor's appointment, a movie time – gives you a better chance of making it happen, whatever it is. Whether it makes you think about it more or the fact that you can go back to the list, time and again, as needed, to reaffirm you're on the right track. We'll get into the neuroscience behind this a little later, but anything you write down is easier to retain than what you don't. Writing goals down make them more solid ideas; it makes them more tangible and, therefore, more likely to be achieved. No matter what it is, whether it's something you're looking forward to or something you're dreading, writing it down will give you a better chance at achieving it.
Reaffirmation of Goals
Your written goals reaffirm them in your mind. Again, it gives you something tangible you can look at. When you get to cross a goal, appointment, or resolution off the list, it gives you a feeling of accomplishment. It makes you more confident that you can do the next thing on the list as well. It's so much easier to plan out step-by-step goals on paper than it is to just remember them. Furthermore, writing out steps makes it easier to follow those steps. It helps to reaffirm your goals when you can look at your goals on a daily basis and see the steps which have been marked off. You can see your accomplishments. You can see that you are making headway to carrying out your completed goals. It really helps not only keeping track of the steps you've taken to achieve your goals, but also to see that you are achieving them, albeit one step at a time.
Combining Results
Combining how the mind more readily accepts what you write down and how it makes you feel to actually see the results of achieving your goals makes a written goal more powerful. In addition, writing goals is powerful because you are more likely to achieve your goals by writing them down. The fact is that simply writing them down gives you the best chances for achieving accomplishment. Writing your goals and keeping track of your progress gives you the reaffirmation that you need – crossed off goals right in front of your face. Lastly, writing your goals gives you proof that you can see; it shows you that you can succeed in reaching your goals step by step. The more goals you write down, the more you will accomplish.  
Neuroscience and Why You Need to Write Down Your Goals
How Writing it Down Affects Your Brain
When you write something down, it actually affects two different levels of your brain. First by using external storage and secondly by using encoding. If this sounds like computer speak to you, it is. Your brain is a computer, too, your own. How you use it is up to you. Just like on your computer, you can save things to externally and/or internally. The more places you save important data, the better your chances are of having that saved data when it's needed. It's really no different for your brain.
What is External Storage?
First, the external storage referred to is actually the piece of paper, or whatever else you've used, to actually write your goal on. Think about it; it's easy to access and you can look over it any time you want. You can post it on the fridge or make copies to place in different spots where you'll see them when you need to most or for simply carrying with you to look at when you can. These visual cues not only help you to remember what your goals are, but they also help by constantly encouraging you to take action. It's like setting a reminder every day. You don't have to worry about forgetting it, because it's "stored" on an external device. It's there when you need it.
What is Encoding?
Now, the second way writing down your goals affects your brain is by encoding. Encoding is how our brains biologically process the things we analyze – see, write, read, or watch. This is also where the brain decides what gets stored in our memory and what gets thrown out. Writing improves the chances of that specific information getting remembered. This is referred to as the "generation effect". What it means is that we remember more by what we've "generated" ourselves, such as writing down goals. Another way this works is that writing down our goals creates a generation effect: first, when you think of a goal and, second, when you write it down, essentially reprocessing the information. This double effect, or generation effect, of taking in the information really helps to remember it, which in turn raises your chances of achieving it.
Conclusion
Writing down a goal – whether it has to do with losing ten pounds, making a deadline, or even accomplishing a personal goal – helps you to achieve it. Simply writing down what it is you wish to achieve helps to increase your motivation for achieving it. Your written goals help in narrowing your focus so that you can work on one thing at a time. It helps to have clearly defined goals and steps worked out on how to get there. In addition, writing down your goals – and the steps – helps to reduce your stress as well. Seeing is believing; when you've written these objectives down and are able to mark them off, you achieve a win with each one.
If nothing else, the numbers tell the truth. Research has shown that you have almost a fifty percent more chance of acquiring a goal when you've written it down than when haven't. This means it gives you a better chance of achieving your goals while also reaffirming what you've already done, what you're doing now, and what still needs to be done in the future. The neuroscience side tells us that our brain likes to double up, using both external storage and encoding to remember things better and longer.
There are many reasons why this is true, but the bottom line is, the brain takes in the information twice, reinforcing the words, and helping you to remember it. Remembering to do something definitely increases the chances that you'll actually do it. However, don't underestimate the feeling you get when you're able to cross through a goal, marking it off as finished. There's just no way to describe how good that feels. You not only feel like you've accomplished an achievement, but you also feel more motivated, more confident, and are more likely to continue accomplishing goals that you've written down. I don't know about you, but I'm looking for a notebook right now! I have goals I want to achieve; how about you?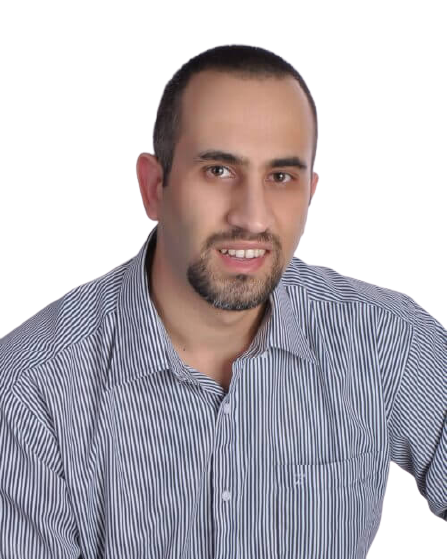 I am the the Founder of SuccessGrid and I am so grateful you're here to be part of this awesome community. I love connecting with people who have a passion for Entrepreneurship, Self Development & Achieving Success. I started this website with the intention of educating and inspiring people to always strive to Raise the Standards to Achieve Greatness.