(Last Updated On: October 11, 2020)
I find that what most people want, above all, is to be happy, however, you define that quality. If you achieve everything else in life, money, home, fame, success, and so on, but you do not achieve your own happiness, to that degree you have failed.
In fact, a good measure of how well you are doing in life is to ask yourself what percentage of the time do you feel that you are genuinely happy? The answer to this question will tell how far you have come and how far you still have to go.
You must become a meaningful specific rather than a wandering generality. - Zig Ziglar Click To Tweet
Short Term Goals Definition
Goals can be divided into three categories, short-term, medium-term, and long-term goals. 
A short term goal is anything you intend to accomplish in one year or less, it can mean today, this week, this month or the next 6 months. Short term goals are goals that you want to have a motivational impact on yourself so you can have the momentum to ACHIEVE YOUR BIG long term goals, they give you a boost into the future of your success to be more confident and aware of the coming challenges. Short-term goals are like ladders to any ultimate goal you may have, whether it's to shed 20 pounds by Christmas or to buy a home in one year. To reach your destination, every step counts.
Why Short Term Goals Are Important
1. Prioritizing Your Goals
Prioritizing means to decide what is most important to you right now. All of your goals are important, but it's not possible to work on all of them at once. Choose what is most important right now, the one with the most impact on your skills and achievement in life, focus only on that goal, and be flexible, Change your focus on your goals as your life changes.
2. Give you more focus
It is good to set little incentives to go along with your short term goals. It is basically just rewarding yourself for accomplishing these little goals. so that you can get things done faster for optimal progress.
See them as little points that you must hit in order to reach your long term goals. Setting short-term goals helps one keep their focus and in doing so organizes their road to success.
3. Short term goals help you Stay on Track
The journey from here to your long-term goal needs to be carefully planned. Setting your long-term goal with the assumption that you are moving in the right direction is not enough.
So, how do you make sure that you are headed in the right direction and that your energy is channeled toward achieving your long-term goal?
Short-term goals put you on the right track to the road to success.
Goal setting is a subject that altered my life forever. Click To Tweet
4. Increase your odds of achieving your goals
You can get sidetracked. Just setting a specific target for yourself helps to motivate you to put in those extra efforts during your break. And, each time your extra efforts move you along your timeline, you get another big morale boost.
5. Short term goal might be a stepping stone
For example, if you want to become a CFO, some reasonable short-term goals might be finishing courses in accounting management, applying for accounting management positions, studying for the CMA, CFA, or CPA, and finding a career mentor. If your big goal is to become a millionaire within five years, your short-term stepping stone might be to shadow your competition and apply their strategies to your own.
Success is the sum of small efforts, repeated day-in and day-out. Click To Tweet
6. Boost up your Motivation
It's known that people are eager to tackle easier tasks. The difficult long-term projects can cause frustration, hopelessness, and desire to give up at once. But when you break it down into small parts, chances are you will stay highly motivated and enthusiastic.
Short-term goals usually imply time limits and certain urgency. When I feel that a particular task should be done quickly, it increases my efficacy and pace. Short-term goals are more specific in comparison with abstract and general big goals.
7. Short Term Goals Give you a sense of purpose
It's difficult to live without a sense of purpose. Sure, small goals cannot define your ultimate goal, but they are a great way to get inspired and work hard each day. Small goals will keep you determined to move forward no matter what.
Don't sit back waiting for your dreams and goals to come true by a miracle. You should create a good plan and start taking action. Setting goals can take much time, but you might waste more time on things that don't correspond to your ultimate goal. So, grab a pen and notebook and start setting your short-term goals right now.
If you don't know where you're going, then you'll end up somewhere else. - Laurence J. Peter Click To Tweet
Short Term Goals Examples
Now that we talked about the importance of short term goals, let's see some of the examples of short term goals. Please note that these are examples to give you ideas and to make you think about your own short-term goals.

And they are laid out in general without a specific deadline, so you need to do that yourself and see what fits you best.
Short Term Personal Goals
Mastering this part of your life will have an effect on both you and your loved ones. These will be the most personal and longest-lasting goals, and you should never stop improving yourself.
Restructure your priorities

Do more volunteer work

Identify your values and stick to them

Commit to reading more books at least once a month

Learn how to do a new skill

Enhance your quality of life (eat better, exercise more)

Stay away from negativity

Work on your communication

Have a Journal and build a habit to write (whatever)

Attend a seminar or a workshop near you

Wake up early every day like I do at 6:00 am
Short Term Financial Goals
Set up a daily, weekly, and monthly budget for yourself

Cut out unnecessary spending

Eliminate any debt you may have

Save up for a vacation

Make sure you have money coming in

Live within your means

Read a book on personal finance
Short Term Career Goals
Show up to work on time

Increase your speed and accuracy (I'm a monster at this one)

Finish your projects in a timely manner

If others try to contact you, make sure you respond quickly

Manage your time better (this one is important)

Keep your workplace tidy and clean

Keep your resume updated

Learn new skills

Keep breaks at minimum

Recognize and appreciate others' work

Talk to Sara about the new plan and how to implement it
Short Term Fitness Goals
Set up a workout routine that you can follow and update

Set monthly weight loss or cardio goals

Walk or bike to work, or get off the bus a few blocks early

Buy a gym membership (workout for at least one hour)

Find a good way to distract/motivate yourself while working out, i.e. an mp3 player, books on tape, etc.

Buy new shoes and workout outfit

Do 10 pushups in the morning and increase them as you see fit before taking a cold bath (it will pump you up)
Short-term goals give you the adrenaline rush and quickly catapult your success to higher ground.
Hopefully, I was able to motivate and inspire you to take care of something big that's been hanging over your head that you've been wanting to accomplish.
If you still think you don't have what it takes to take care of the important things in life, then this course on goal Setting may just give you that extra push to help you not only set goals but reach them, then reap the success that comes with the accomplishment.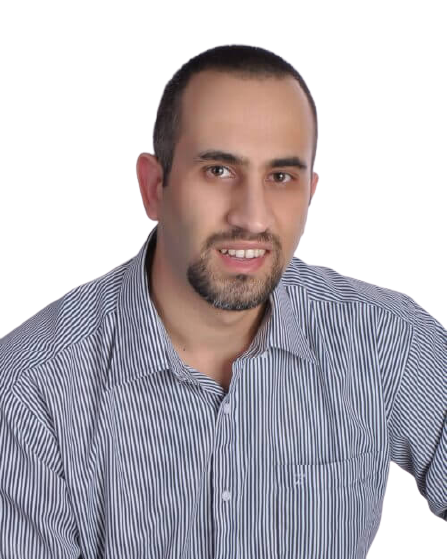 I am the the Founder of SuccessGrid and I am so grateful you're here to be part of this awesome community. I love connecting with people who have a passion for Entrepreneurship, Self Development & Achieving Success. I started this website with the intention of educating and inspiring people to always strive to Raise the Standards to Achieve Greatness.