(Last Updated On: October 9, 2020)
While there are literally dozens of "top tips" to help you achieve the next level of success, the most impactful secrets can be boiled down to simply three things. If you put these three secrets in action in your life, starting today, and allow them to work their magic, you absolutely will see success like you've never seen before. That's how powerful these three secrets are. They can literally change your life. Are you ready? Here they are:
1) You don't have to know it all
Yes, it's true, and you might as well get comfortable with the idea. You don't know everything, and that's okay. You don't have to have all the answers. All you have to do is to recognize when you're struggling, and find the right expert (who does have the answers you're looking for) to ask! That's it.
It's a huge load off your mind when you understand that you don't actually have to have all the answers at your fingertips. What this knowledge really does is frees you from the anxiety of not having all the answers, so you can focus on a) finding the right person to help you (a mentor), and b) focus on the things you DO have the answers for and using those to help build on your success.
2) Trust your instincts
Each person's definition of "success" is going to be different. Don't buy into someone else's vision of what your success should look and feel like. You know yourself, and you know what you want out of life. Trust in that vision, because it comes from you.
Too often, people get so tangled up in the now that they feel they'll never experience that breakout success. This causes them to begin to doubt their own vision of what that success should look like, and
winds up ultimately causing them to start doubting themselves. YOU are the driving force behind your own success. Not someone else, not the advantages or disadvantages you were born with – just you. If you cannot bring yourself to trust YOU, as the author of your own success, then you will never find it. It's that simple.
3) There's no such thing as failure
If there's one secret that's more powerful and impactful than anything else you'll ever read on this topic, it is the simple truth that there is no such thing as failure. You hear people saying the opposite all the time. That they would have succeeded except for the fact that they got sabotaged. Or that it was too hard. Or that they did their best and it didn't work out.
You realize that all of the above are just excuses though, right? The simple truth is that even a failure instructive. Sadly, what generally happens is, when someone tries and fails, they simply give up. They assume that since they failed the first time, that's it. There's no point in trying again. This is silly when you think about it.
Consider the game of baseball. The very best hitters in the league – the people we consider "Rock Stars" of the sport, tend to have a batting average somewhere around .300. What that means is, when these guys go up to bat, they'll usually hit the ball about one time in three.
Think about that for just a moment. The very best players in the game actually FAIL two thirds of the time! The game of baseball would not exist if these players simply gave up and left the game when they failed to hit the ball, but they don't. They get back to the plate and try again. And again. And eventually, they knock the ball out of the park.
So, if the best, most celebrated players in the game only succeed one time in three, why are you holding yourself to a higher standard? Don't you owe it to yourself to get back up to the plate and try again, and keep trying, learning from those failures until you achieve the level of success you're looking for?
Of course you do. You're worth that and a whole lot more!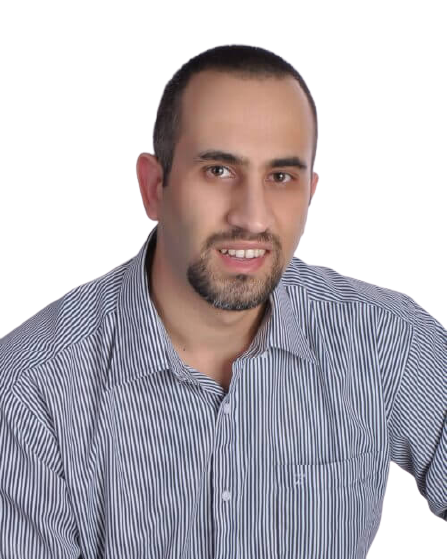 I am the the Founder of SuccessGrid and I am so grateful you're here to be part of this awesome community. I love connecting with people who have a passion for Entrepreneurship, Self Development & Achieving Success. I started this website with the intention of educating and inspiring people to always strive to Raise the Standards to Achieve Greatness.