(Last Updated On: October 9, 2020)
I love this definition of Meditation –
"Meditation is looking and listening deeply with concentration to the extent that you can sense things other people cannot see or hear. "
Meditating is just taking the time to really look at things with attention and concentration. To not be stressed and rushing about.
If you look deeply at anyone you can see the seed of love and also the seed of anger and many other seeds.  There are anger and violence in all of us – sleeping seeds mostly. With meditative practice, the seed of anger can be reduced. It is not easy to get a meditation practitioner angry. But, for someone with a large seed of anger, it is easy to provoke them.  People who get angry are the victims of their own anger and violence.  Can you do something to help them suffer less?  To minimize the anger and violence in them.  Even if there are big seeds of anger in people there are still seeds of goodness, kindness, and compassion however small. What can we do to water these good seeds and not water the seeds of anger? Even a very violent person has small seeds of goodness and kindness.
We can't just sit back and watch others be angry.  If we don't do anything, the seeds of anger in others will water the same seeds of anger in us. We don't want to suffer like that.
What can we do when someone is angry?
It takes just  5 minutes. Breath in and recognize that in you there is the seed of kindness, compassion, and love. When you breathe out ask yourself, "what can I do to water that person's seed of kindness, compassion, and love also". The answer will come to you.
Resolving Difficulties In Life
We all have obstacles and difficulties with our physical being.  If our spiritual nature is weak we will find it hard to overcome the difficulties life always throws at our physical bodies. Daily meditative practice will help our spiritual bodies grow.
Exercises For Building The Spiritual Body
Exercise 1: Recognition of In and Out Breath
Recognize your in-breath as in-breath. Recognize out-breath as an out-breath.
You concentrate on only one object – the in-breath – "I know I am breathing in.'" Likewise for your out-breath – "I know I am breathing out."
This simple exercise helps bring the mind back to the body and let go of the past (regrets) and of the future (anxieties and fears). Just one in-breath can free us. Anyone can do it.
Exercise 2:  Following The In and Out Breath
During the whole length of my in-breath, I follow from beginning to end. Do the same for the out-breath. This exercise allows concentration to manifest.
Exercise 3:  Awareness Of Physical Body
When you are aware of your breath and your body you are really in the present. This exercise brings the mind back to the body. We all want to live our life fully. How? With mindfulness of our oneness – mind, and body. Maybe there are too many tensions in your body and you become aware of the pain and tension for the first time as a result of this exercise. The next exercise will help.
Exercise 4: Calm The Body
This is the first step in loving ourselves.
On in breath – "I am aware of my whole body".  On out-breath – "I release all tension ".  This will also help us reduce the pain in our bodies, as pain can be the result of tension.
Exercise 5:  Mindfulness Of Feelings
We should never cover up our pain and suffering. Our suffering is like a little child. We need to be there for him – "I am here for you."  Take the pain in our arms with love and care for it.
Good practitioners can bring up feelings of joy and happiness with mindful breathing.
When you breathe in and you bring the mind to the body you may realize there are seeds of happiness already there. It disperses the "forgetfulness" of actually who, what where we are.
Exercise 6: Mindfulness of Joy and Happiness
Letting go of the past and the future.  Joy and Happiness are born from "letting go", mindfulness and concentration. When you are free it is very easy to be happy. Happiness is not made from money, fame, power, or sex, but in being free.
Breathing in "I know joy is available right now"
When To Do Meditative Exercise
Try doing the exercises anytime during the day. On the train, bus, at lunchtime.  We all have the power to generate joy and happiness with mindfulness practice at any time. It is possible with the previous simple exercises.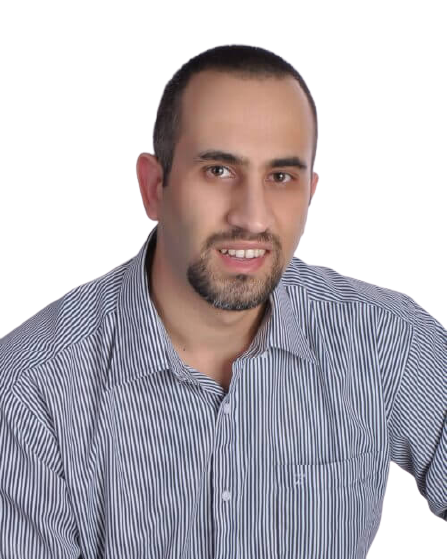 I am the the Founder of SuccessGrid and I am so grateful you're here to be part of this awesome community. I love connecting with people who have a passion for Entrepreneurship, Self Development & Achieving Success. I started this website with the intention of educating and inspiring people to always strive to Raise the Standards to Achieve Greatness.