(Last Updated On: October 9, 2020)
There have been many studies suggesting that delayed gratification and self-discipline are the biggest factors to success in life. The landmark study on delayed gratification is the now very famous marshmallows experiment [3], it's priceless to watch young children trying various tricks and commitment devices to delay gratification.   After watching this funny TED Talk one thing is certain, resisting temptation is hard.
Why?  Because we tend to focus less on the future and focus too much on the present when it comes to discipline.  The problem is we don't live in the future and we find it hard to imagine. We live in the present. The present is larger and more real. It's an unequal battle because the future self is not around and is very weak – it's the way in the future.
"To abstain from the enjoyment which is in our power, or to seek distant rather than immediate results, are among the most painful exertions of the human will" ~ N.W Senior 1836
Self-Discipline Commitment Devices
One trick to resisting temptation is to use commitment devices.  A Commitment Device is something you bind yourself to so you don't make a mistake in the future. Much like Odysseus lashing himself to the mast of his ship in order to resist the temptation to the Sirens.   One example, of a commitment device, is to not keep junk food in the house in order to resist eating junk food. Another example is the stikK accountability website.  But, do commitment devices really work?  In the following TED talk, Daniel Goldstein says commitment devices do more harm than good.
Unfortunately, commitment devices are a constant reminder to us that we don't have good self-discipline. Another problem is that they make our will power and self-discipline muscle weak because they act as a crutch. They take our power to control our own life away from us. We need to exercise our self-discipline muscle not let it grow weak.
Top 9 Tips For Building The Self-Discipline:
Visualize the future:  As mentioned, we live in the present, not the future.  Make the future more real by visualizing it. Imagine your goal completed and how you will feel when it is completed.
Mindfulness:  Be always mindful of your thoughts. Your subconscious can sneakily have you standing in front of the fridge ready to snack on those brownies before you know it. So, take 5-10 minutes between tasks to meditate and be aware of your "monkey mind thoughts". Don't try to change them just concentrate on your breathing and let them pass.
Start a small task first:  Schedule a morning and evening task of no more than 15 minutes. It helps to build the self-discipline muscle. One idea is to schedule meditation. It gives you a quick win and confidence and momentum for more tasks.
Block time for important tasks:  Allocate a block of time to get your most important task of day done. Be ruthless with this block of time, allow no other distractions. The morning is the best time. Have a set place and environment where work is the only thing you do in this space. Condition your mind to associate getting things done with this work environment.
Log your time: Record the start and end times of each task you do. It will help you prioritize your goals as you realize some tasks you perform are really not that important and just waste time.
Create a to-do list: Make a quick list at the beginning of the day of what you must accomplish, then prioritize the list and begin working on the most important item first.
Associate good habits with existing habits: For example, if you always start with a cup of coffee in the morning, associate this with the time you write out your to-do list for the day or the time that you start your first blog post.
Don't multitask: New studies have shown that our brains can not multitask efficiently, so do one task at a time. This is especially important for your most important task for the day.
Reward yourself: Give yourself a reward when you complete a major task.  Go for a 5-15 minute walk around the house or have a healthy hot drink after 45 minutes of scheduled work.
Try any one of these tips and let me know how you go in the comments below.  Or, if you have any good self-discipline muscle building tips, please share them.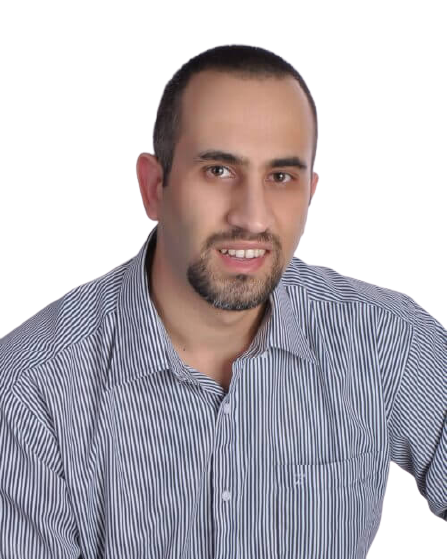 I am the the Founder of SuccessGrid and I am so grateful you're here to be part of this awesome community. I love connecting with people who have a passion for Entrepreneurship, Self Development & Achieving Success. I started this website with the intention of educating and inspiring people to always strive to Raise the Standards to Achieve Greatness.